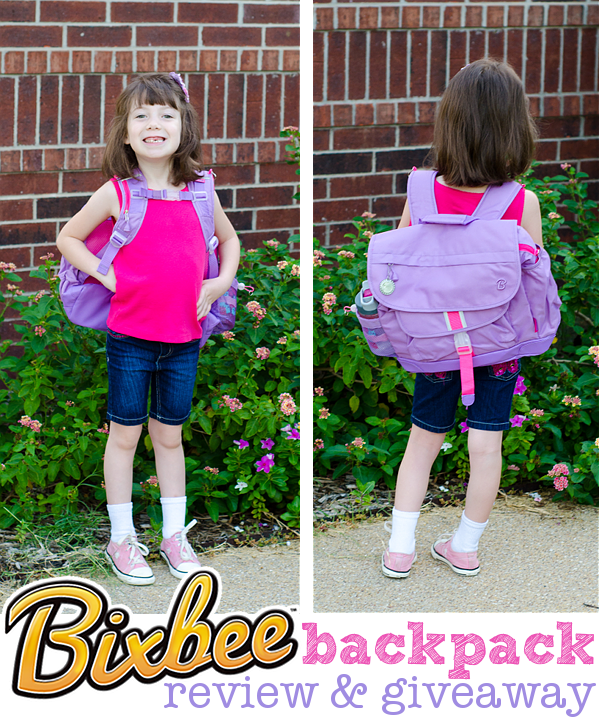 When the Little Lady started Kindergarten last month, we debated on whether or not we should purchase a new backpack.  She had used the same bag for two years and, while it had definitely held up with the rough daily use that only exuberant preschoolers can give, it was a little worn around the edges and I simply wasn't sure if her bag — definitely on the smaller size — was going to be large enough for they type of homework and projects that come with the elementary years.
Decisions, decisions, decisions.
Bixbee.com handled the problem for me, offering one of their backpacks for us to try out.  And there you go … the solution to a Mama's problem.
About Bixbee Backpacks
Horizontal design keeps supplies in easy reach.
Main compartment has a padded sleeve that will fit a tablet.
Even packed to capacity, the contoured straps have been padded to keep the bag comfortably on little shoulders.
Made of durable, water-resistant 600-denier polyester and weighs 1.5 pounds.
Multiple styles and sizes, ranging in price from $34.99 – $54.99.
Matching lunch-bags and handbags also available.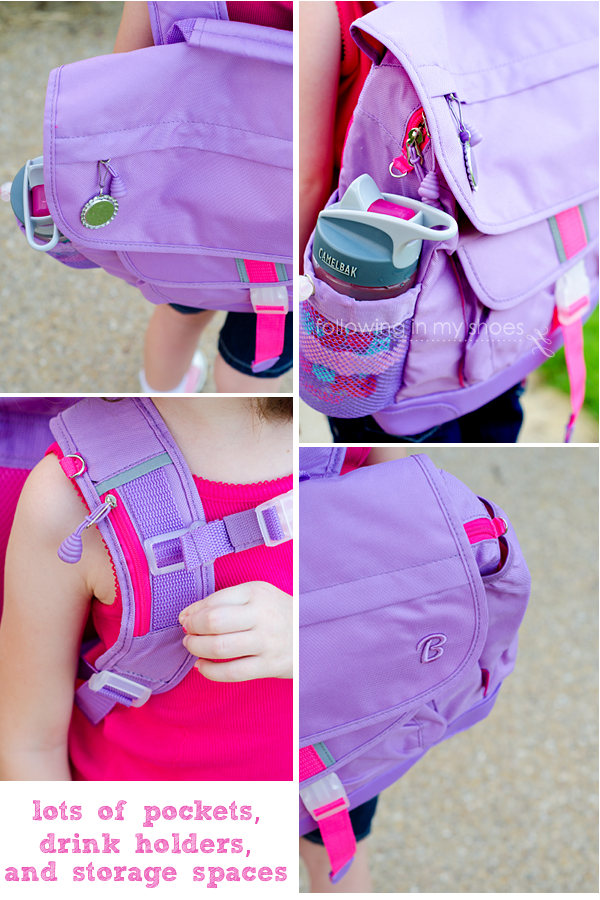 What We Like:
Lots and Lots and Lots of pockets.  That was the Little Lady's observation — she loves that everything can be organized: folders, binders, crayons, pencils, water-bottles, and even lunch money (for those days Mama just isn't up to making lunch… it happens!).
Size Options: The Bixbee Backpacks come a variety of sizes, based on the child's weight and height.  As the Little Lady is still a very petite little girl, I was glad to see smaller (but still roomy) size options for her.  We went with the Medium Sized Backpack and it fits her perfectly and still has enough room for her to continue using it in the coming years.
Easy To Clean: Made of PVC free, phthalate free, lead free polyester, you simply have to wipe it with a cloth and let it air-dry.  The Little Lady's previous back-pack needed a heavy-duty trip to the washing machine once a week because a little wipe down couldn't clean the canvas fabric.
Several different styles and color options: the Little Lady went with her favorite color scheme, but Bixbee offers several different options, including their Sparkalicious collection and the Flyers.
One Here. One There.®: Part of the Bixbee story revolves around their backpack donation program.  For every backpack sold, Bixbee donates a backpack to schools in need (world wide).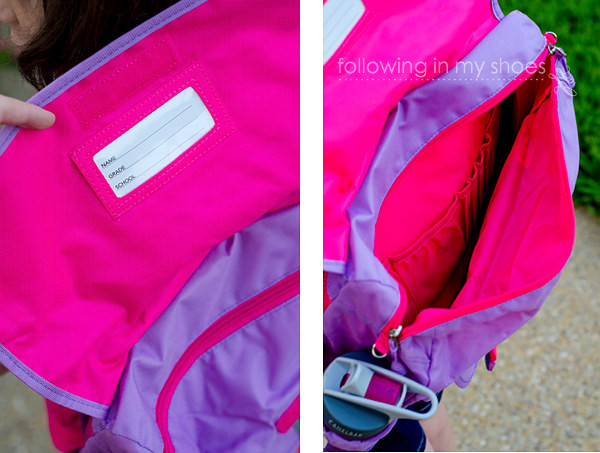 Things That Could Be Better:
Some Limitations: The Little Lady and her Kindergarten teacher both (or so I hear from my daughter) wish that the backpack interior was deeper; while it's great for folders and binders (and even a laptop), it can't hold her lunchbox.  Not being able to pack her lunchbox into the backpack (at the end of the day) resulted in a forgotten lunch-box this past week.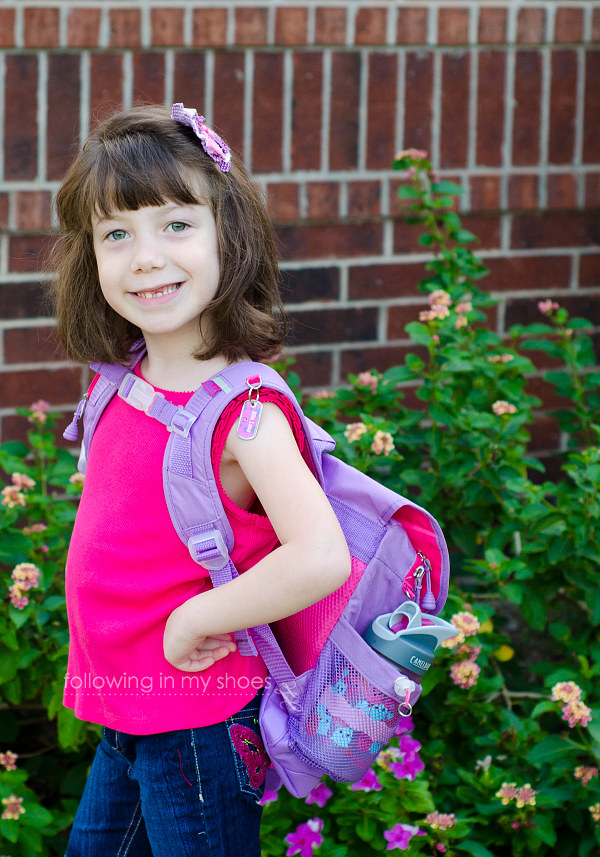 Giveaway (closed)
Bixbee is offering one of my readers a $50 GiftCard to select the backpack of their choice!
To Enter: Visit Bixbee and let me know (via a comment on this post) your favorite feature or color/style of the Bixbee Backpacks.
Bonus Entries
(bonus entries are completely optional and not required; if you DO choose to complete any of the optional entries, you must leave a separate comment for each option completed)
This giveaway is open only to residents of the U.S. The giveaway will end 9/23 at 10 am, CMT. The winner will be contacted by email and must confirm his or her win within 48 hours from the time my initial email is sent. Entries will be verified to ensure rules were followed. 
We were provided a backpack for the purpose of the review portion of this review/giveaway.  Any opinions expressed are my own.