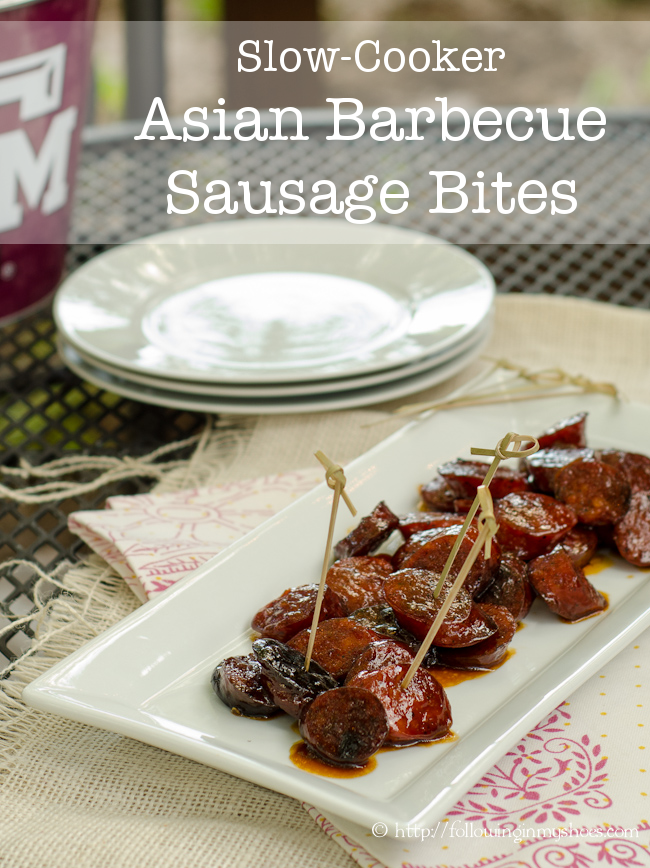 August 28th, 2014. A day the Husband has been counting down for months and months and months.
Break out the boots, y'all. It's game-time in Texas and the Aggies have returned.
If you haven't lived in a college town — whether as a student or resident — you have no idea the electricity you feel all over town on game days. The energy is palpable. The cowboy boots and tail-gait tents come out early in the morning, and we — young and old dressed in our maroon — spend all day watching the clock, waiting and waiting and waiting to get our game-day party on.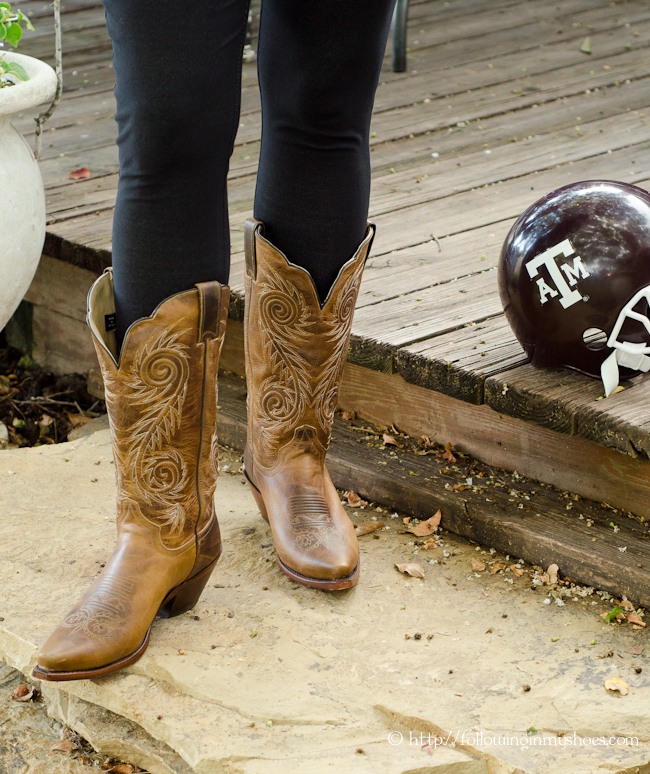 This year, there was even more excitement as College Station readied herself for 5:00 pm — the moment when we would finally see the new football team in action. No more Johnny Football. No more Mike Evans or Jake Matthews. A freshman and sophomore heavy team that no one outside of Aggieland thought would amount to much. Commentators and pundits spent weeks discounting what our boys could do — it was a year that would be a "rebuilding" year for us as our coaches tried to come to terms with life after Manziel.
That's what they all said.
And, then, we took South Carolina by storm.
For hours, my Husband stood in front of the TV (too filled with nervous energy to simply sit on the couch) and watched that young Aggie team own the field.  Our boys shattered records and left South Carolina fans (and coaches) reeling in shock.
No more talk of "rebuilding year."  No, now the commentators couldn't do anything but brag on nearly every Aggie play, awestruck by a young quarterback who played a better opening game than his predecessor ever did … giving the Ags' their first winning season opener away-game in over twenty years.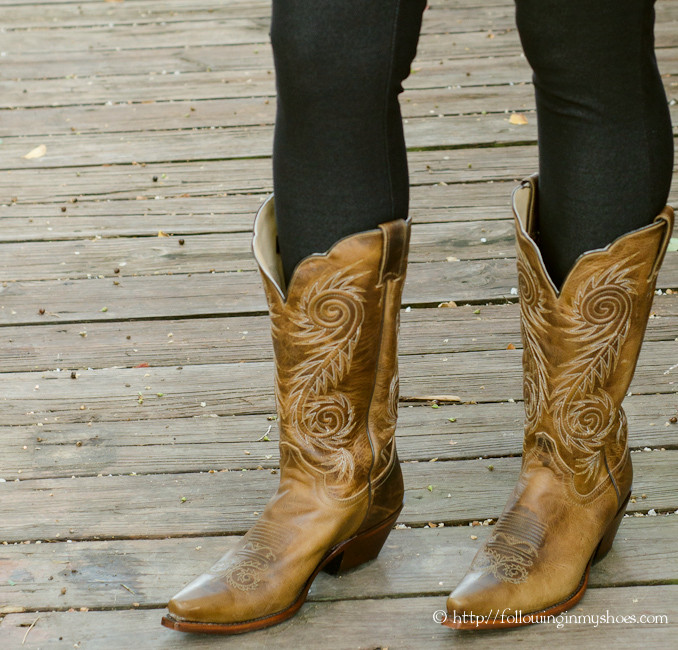 Even though I'm not an member of the fightin' Texas Aggie family, it's hard not to burn with that maroon pride on game-days.  Yesterday, I found myself eagerly experimenting with a new game-day Slow Cooker Asian Barbecue recipe — and donning my game-day boots.  Ready to be the Texas girl livin' a Texas life … the Aggie Texas life.
Bring on the maroon.  Bring on the boots.  And, Gig'em.
Welcome to the new Texas A&M.
So – that new game-day recipe?  Pretty much awesome, if I do say so myself.
You know that quintessential party food — the "grape jelly" little smokies?  These Slow Cooker Asian Barbecue Sausage Bites are a grown-up play on that favorite appetizer.
I married Texas staples — smoked sausage and apricot preserves  — with typical Asian staples (all ingredients that are never missing from my kitchen).  I wanted sweet and spicy and savory and tangy.
Nailed it.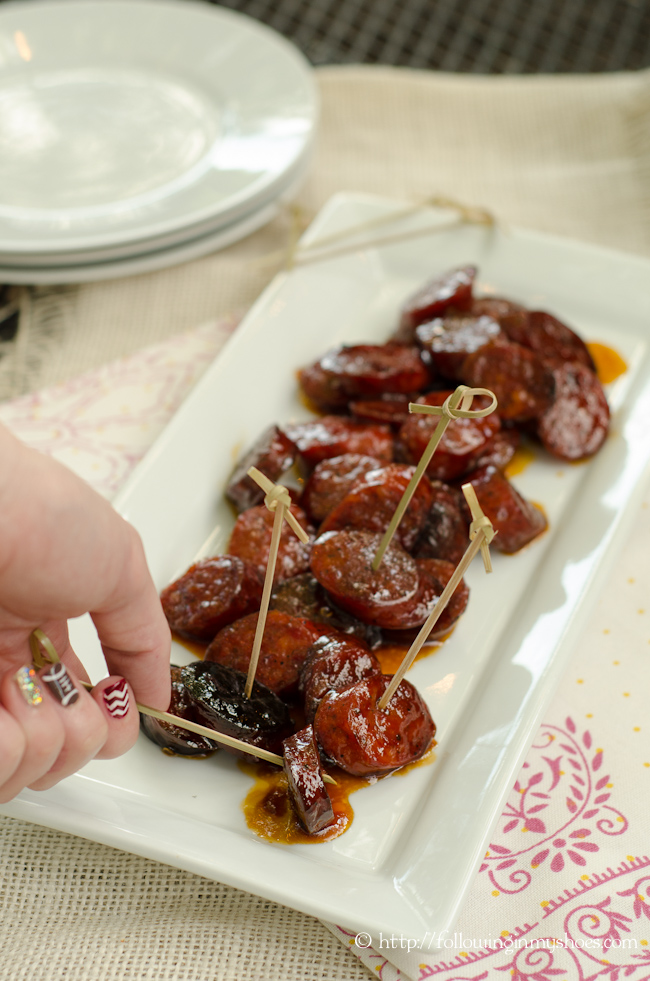 Slow-Cooker Asian Barbecue Sausage Bites
A mix of Texas and Asia come together in this updated version of a favorite slow cooker appetizer. I created this recipe to be work with my Paleo pantry but have made notes in the ingredient list of comparable "standard" ingredients if you aren't Paleo/Primal.
Ingredients
1-2 pounds Smoked Beef Sausage (regular or garlic works best -- nitrate/nitrate free if you can find it)
11 ounce jar Apricot Preserves (I use an organic brand from HEB with minimal ingredients and sugars)
2 Tablespoons Coconut Aminos (may substitute Soy Sauce or Tamari if preferred)
2 Tablespoons Rice Wine Vinegar or Apple Cider Vinegar
2 teaspoons Sambal Oleck
Instructions
Slice the Smoked Beef Sausage and toss it into a 3 quart slow cooker.
In a small bowl, whisk together the remaining ingredients.
Pour into the slow cooker and stir to coat the sausage.
Cook on low 3-4 hours. Serve and enjoy!
disclosure: this post was sponsored by Country Outfitter, where I found my gorgeous boots… the absolute perfect pair for this non-cowgirl!  They are the Justin Damiana Boot — retails for about $182.  They are absolutely gorgeous!  My only wish is that I'd followed the advice of reviews on the site … these boots do run a bit large!)