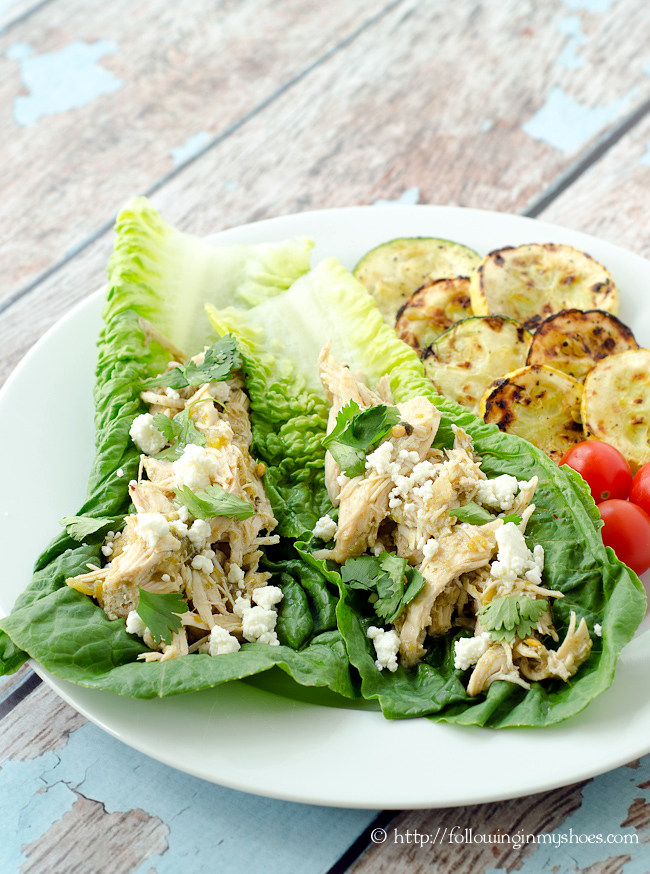 This is a recipe that has been waiting in "draft mode" for about 4 months.  I've made it MULTIPLE times since these photos were first taken and each time I find myself thinking, "I really need to share this recipe with folks."
Today is the today I finally put that thought into action.  {cue the inspiring background music}
It's no secret that a Slow-Cooker is wonderful for creating easy, fuss-free meals.  What I love about this recipe is that it is the perfect base for just about ANYTHING you want to eat.
Tacos.  Lettuce Wraps.  Enchiladas.  Salads.  It doesn't matter how you use this 4 Ingredient Chicken Verde … it will be the perfect Tex-Mex addition.

An even better note to add about this chicken recipe that is full of heat and lime and cozy-comfort? It's freezer friendly! I freeze the leftovers for those nights when I. just. want. EASY. when it comes to dinner prep.
Plus, if you choose your salsa wisely, this recipe is a great time-saver for your Whole30 meal plan!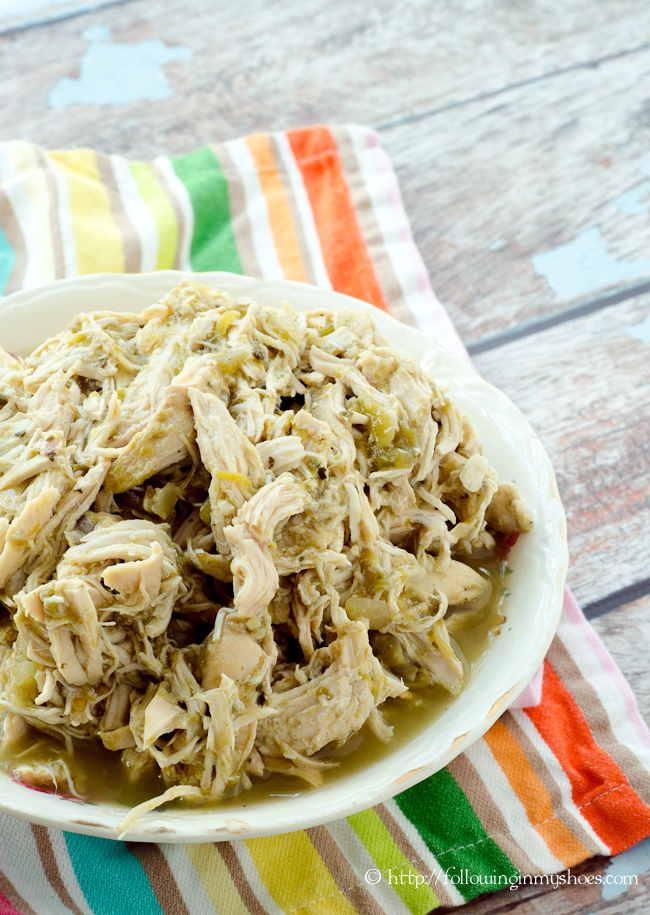 4 Ingredient Chicken Verde
This slow-cooker recipe is sure to be a family hit!
Ingredients
4 pounds Chicken Breasts
16 ounce jar of Salsa Verde (I prefer a Hatch Chili salsa)
1 Lime, juiced
1 tablespoon Ground Cumin
Instructions
Put the chicken breasts in the bottom of a 6-quart slow-cooker. Top with the salsa, lime juice, and cumin. Toss to coat.
Cook on low 4-6 hours or until the chicken is cooked and can be easily shredded. (Slow-cookers very in cooking time so the time needed for your machine may be different.)