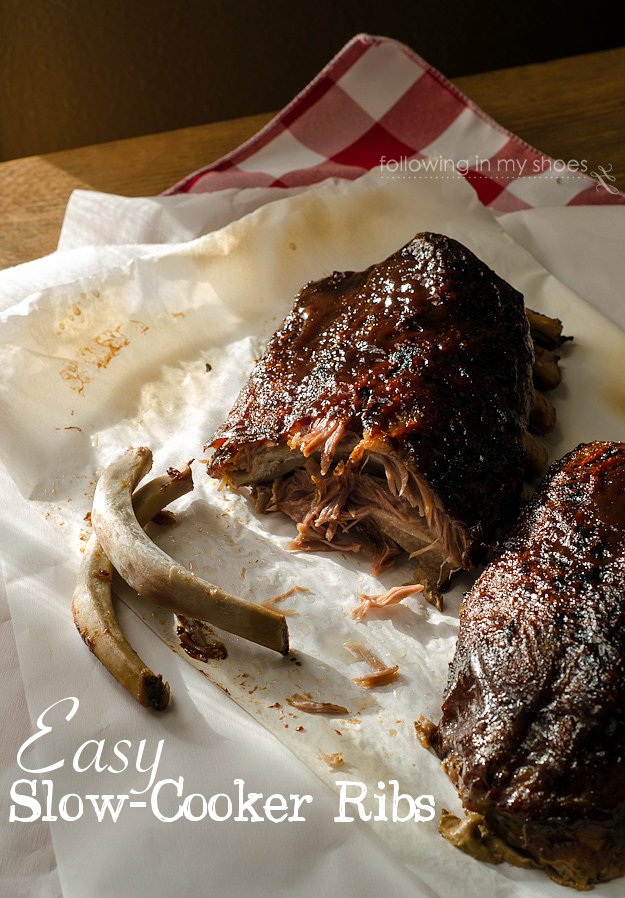 Folks, we have here a meal that will be in our rotation frequently … very frequently.
For months, like clockwork on Mondays, a friend has posted a photo of her dinner on Facebook; and, each and every time, it's a pic of a huge pile o' baby back ribs.  Ribs that Miss Jori cooked in her crock-pot.
SHUT THE FRONT DOOR!  Seriously?  You can make succulent, tender, fall off the bone barbecue ribs in a slow-cooker?
Heck, yeah, you can!!!  I finally gave it ago this past week and, eight hours later, had my entire family singing my praises, thanking me for making the best ribs ever.
Or, to use the phrase Barney Kneeknuckles coined for them: "Candy Meat."
This recipe could not be any easier, making it perfect for the school year that is nearly here.  About 5 minutes of prep-time before they cook and then 5 minutes after they cook … that's all the work you have to put in for this amazing meal.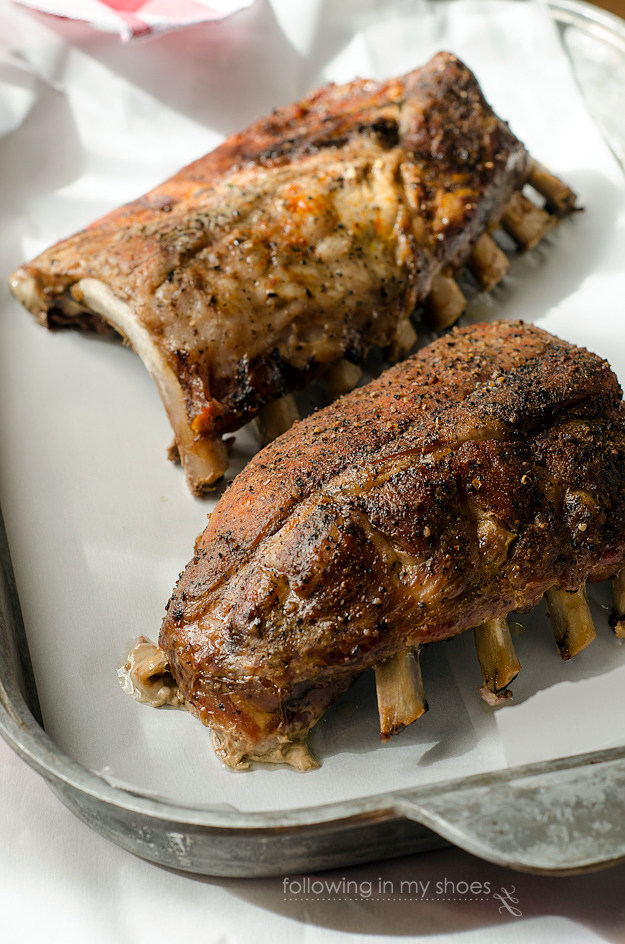 For eight hours, my baby back ribs (you can also use spare ribs if you want a cheaper cut with more meat!) cooked in the slow-cooker while I spent time in the office, shuttled the Little Lady home from theater camp, and chased the boys off my couches (which they keep trying to claim are necessary for their American Ninja routine).  And after eight hours, the aroma wafting through my house was uh-mazing.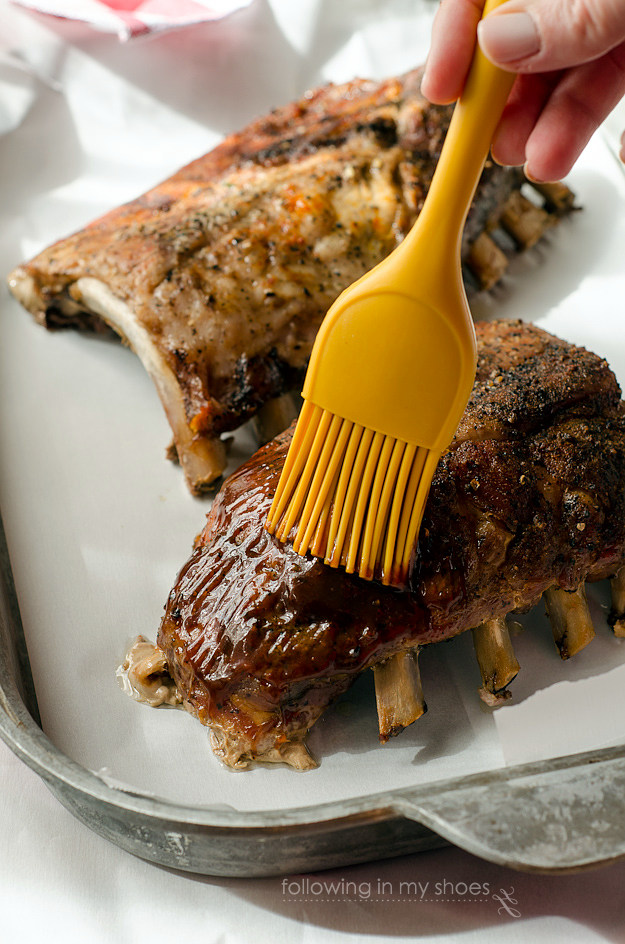 Brushing on our favorite barbecue sauce (amped up a little with apple cider vinegar and caramelized onions) only made my stomach growl more … and then hearing them sizzle under the oven broiler … oh, Mamacita!  It was sooooo hard to refrain from tearing into them before the Kidlets got to the table.
The Husband didn't wait.  I caught him snatching meat when he thought I was finished with pictures.  He has no shame.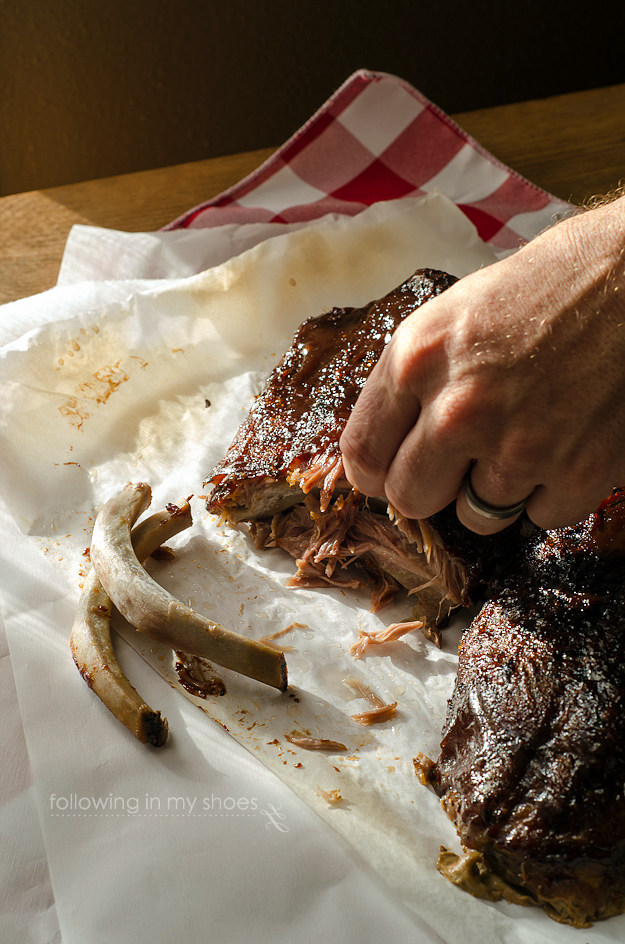 Easy Slow Cooker Ribs
Ingredients
3-4 pounds Baby Back or Spare Pork Ribs
2 teaspoons of Salt
1 teaspoon of Cracked Black Pepper
1 teaspoon of Onion Powder
½ teaspoon Garlic Powder
½ teaspoon Smoked Paprika
½ cup Barbecue Sauce
Instructions
Cut the ribs in half to fit a 6-quart slow-cooker.
Sprinkle the salt, pepper, onion, garlic, and smoked paprika on both sides of each section of ribs.
Place the ribs in the slow-cooker, cover, and cook on low for 6-8 hours.
Once cooked, carefully remove the ribs and place on a parchment lined baking sheet.
Brush the tops with the barbecue sauce and then place the cookie sheet in the oven (top rack) under the broiler.
Broil 3-5 minutes, or until the barbecue sauce begins to caramelize.
Remove and serve.