Oh, Target.  It's like you just know me.
It was the week of Thanksgiving — I was eagerly anticipating the smells of roasted turkey, the sage and cornbread dressing, and fresh homemade pumpkin pie.
Then, I walked into Target and just like that, my brain and heart had moved past Thanksgiving and were in FULL-ON CHRISTMAS MODE.
Trees. Burlap. Buffalo check. Chalkboard labels. Vintage everything all over that store.  And I lurrrrve it.
I couldn't even remember why I had entered the store (which was reflected the next day when Mr. Boy didn't have the white shirt he was supposed to wear at his Thanksgiving Program) because my mission had suddenly changed and I was filling my cart with Christmas.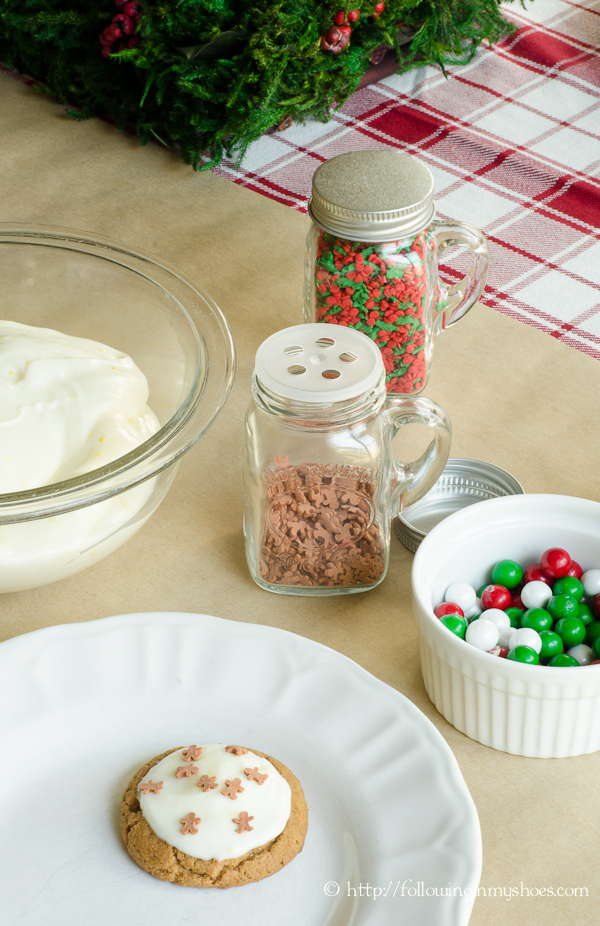 As Barney Kneeknuckles and began Oooing and Ahhhing over it all, I started imaging all the ways to festively stage our new house … and all the ways to invite others in for a little bit of our Christmas in the Country.
The myriad of holiday baking supplies and cookie kits inspired what we did just a few days later at an impromptu play-date with a school friend: a simple Christmas cookie party.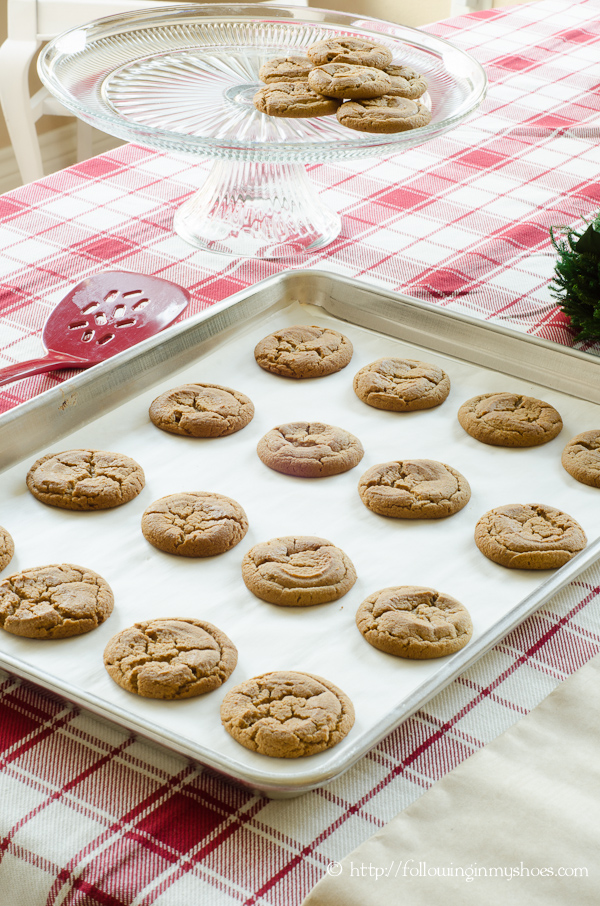 Now — when I say simple, I mean S-I-M-P-L-E.  I used a basic ginger cookie recipe (any version will do and Target — through their Archer Farms brand — has a holiday ginger cookie mix that you can grab for ease) and didn't fuss with cookie cutters. All the ginger cookies were the same shape: round.  Did the Kidlets and Co. complain?  Nope. They didn't care an iota that we had circle cookies and not Christmas tree shapes or Santa face shapes.
And, instead of multiple colors of royal icing or buttercream, I whipped up four ingredients for a glossy cream frosting that the kids (and, later that night, the Husband) cheered over and pronounced "SO GOOD."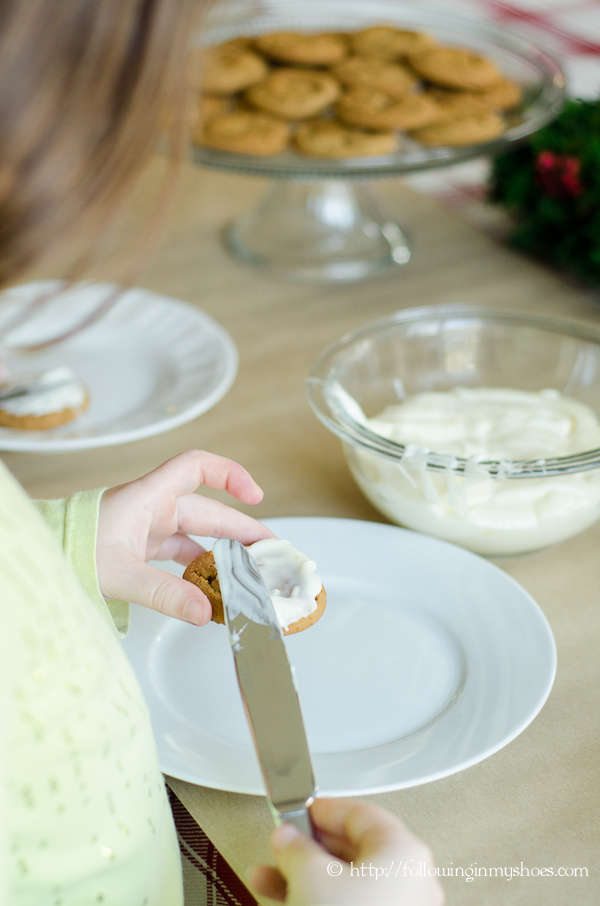 Now, this frosting (which could also be used as a yummy dip for fruit or graham crackers much like the Egg Nog Dip I made last year) has an ingredient that most probably wouldn't think of using in anything but their coffee. Since I was picking up some creamer for The Husband — that man loves his sweetened creamers — I decided to use it in my cookie frosting.
I know from past experiments that flavored creamers work very well in a variety of recipes. They are a "Refrigerator Staple" that can very easily be used to create practically flavor profile you wish — among International Delight flavors alone there is Frosted Sugar Cookie, Peppermint Mocha, and even White Chocolate Raspberry.
This time, I grabbed something new — Dunkin' Donuts "Extra Extra" creamer — and poured some into my mixer and whipped it along the cream cheese, powdered sugar, and the zest/juice of an orange. The Dunkin' Donuts creamer was the perfect balance to the acidic citrus — softening but not masking the fresh orange flavor. In short, it made the yummiest frosting of creamy orange goodness that was UH-MAZING on those spicy ginger cookies.
You won't regret making this. Not. One. Second.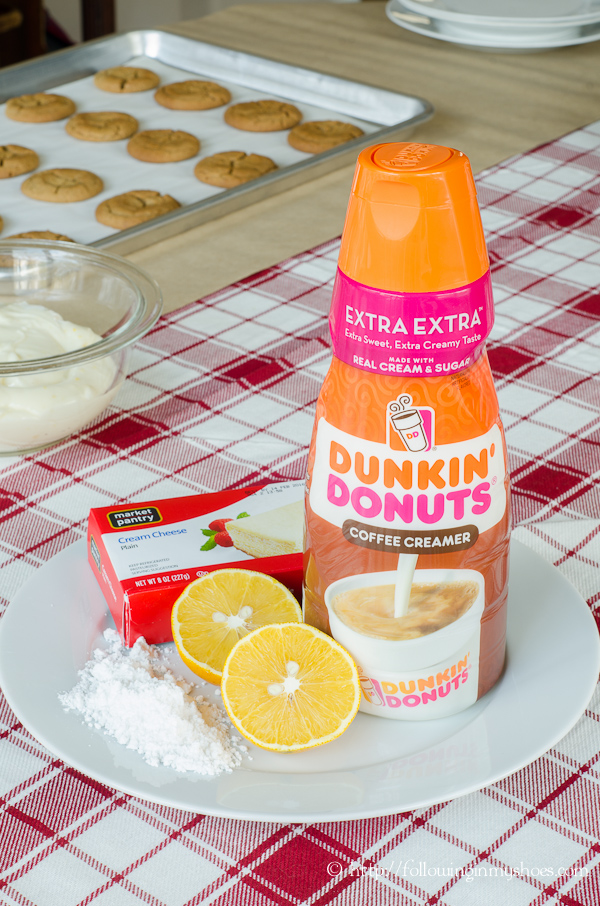 p.s. If you are a Cartwheel App user (and if you aren't, download it!  My sister introduced me to it last year and there are great deals on it), there will be a 5% off coupon on International Delight Coffee Creamer, Silk Coffee Creamer and Dunkin' Donuts Coffee Creamer from 12/1/15 – 12/24/2015 on the app.  Perfect timing for all of your holiday baking and entertaining.

Simple Orange Cream Frosting
This frosting is easily spreadable on gingerbread cookies or makes a great fruit/cookie dip.
Ingredients
1 8-oz block of Cream Cheese
2 cups of Powdered Sugar
3 tablespoons of Dunkin' Donuts Extra Extra Creamer
Zest and Juice of one small Orange
Instructions
Using mixer or food processor (with plastic blade), mix the cream cheese, powdered sugar and creamer, stopping as needed to scrape down the sides of the bowl.
Finely mince the orange zest and add to the frosting, along with the juice of the orange (roughly 2-3 tablespoons). Blend till fully incorporated.
Transfer to bowl and seal with a lid or plastic wrap and chill at least 1 hour or until ready to serve. Use within 2-3 days.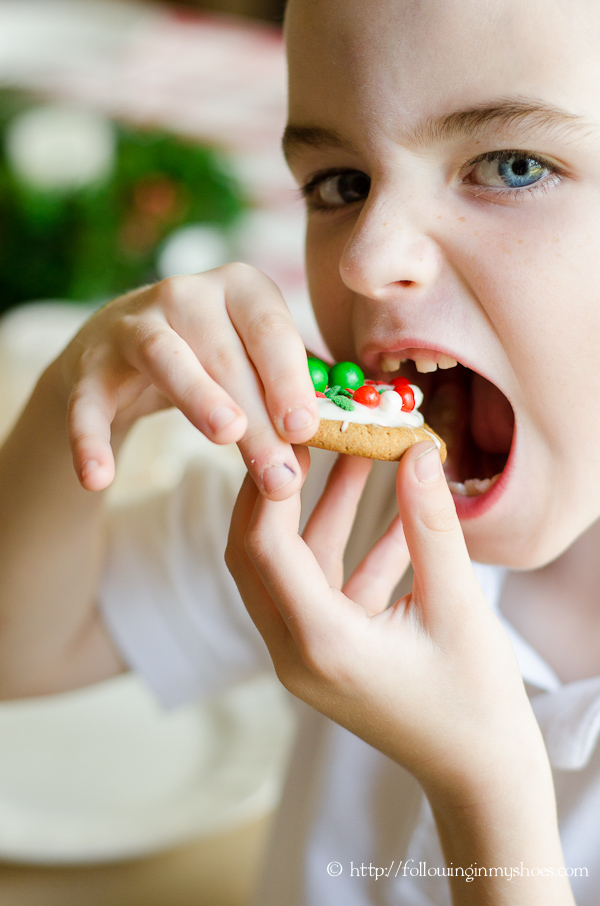 This is a sponsored conversation written by me on behalf of WhiteWave Foods. The opinions and text are all mine.