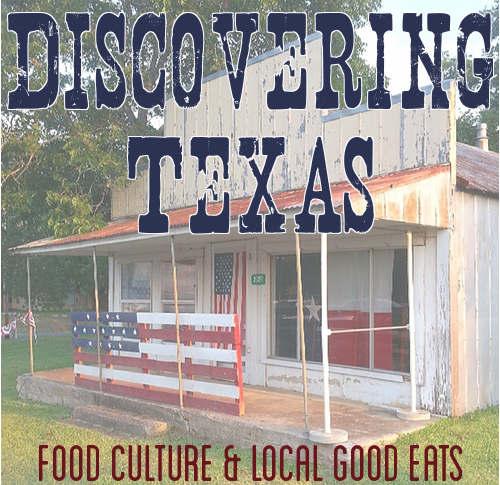 Change can be bittersweet. From what I've experienced, at times change can require you to completely alter your geographical location and try to start a new live in a new town.
With big moves come big worries, like: What are the living costs in the new city? What are the transportation expenses? I usually also worry about factoring all the moving costs into my budget, which would include paying moving companies to facilitate my transition and safeguard my valuables. You don't want to start your new life with broken furniture.
However, in the bleakness of undergoing a big move, nothing would quell my worries more than finding a local joint and dipping into the new city's food scene for the very first time, whether it was a comforting Ramen house at the corner of the street or a 24-hour Italian bakery.
Yes, for a foodie like me, a new town generally means a whole new culinary world to explore. Finding a new place to "dig in" is usually just the tip of the iceberg when it comes to discovering food culture in a new city.
For a foodie who's new to the city, it's very important to understand where the best hot spots for food culture are. If you're new in town and want to get in on the food movement, here are a few places I've found that are rich with culinary culture.
Neighborhoods
Every neighborhood has it's own subculture of foodies and culinary traditions. In places like New York, Los Angeles and San Francisco, neighborhoods often identify with the nationality of their residents, like Chinatown, Koreatown or Little Italy. The first thing you'll want to do when you move into a new city is to understand your neighborhood. Right away, you'll be able to pick up its influences, whether they span across the Atlantic or south of the border.
[exceptional-citing quoted="rachel" template="bubble-gray" date="" ]Rachel's Texas Tip: did you know that Houston has a HUGE Vietnamese population and boasts some of the best Pho to be found in the USA?  It's true!  Try Mai's Restaurant — Anthony Bourdain's favorite Houston Pho House and become a believer![/exceptional-citing]
Festivals
Most cities and communities usually host food, beer and wine festivals, all of which are a great way to understand your new city's food culture. Usually, the best restaurants around the city will set up tents in these festivals in order to entice new customers. Festivals are definitely a great way to experience several restaurants in your new city.
[exceptional-citing quoted="rachel" template="bubble-gray" date="" ]Rachel's Texas Tip: Snook Texas's Chili Fest is a near 25 year old annual tradition that brings in the best chili, country music and the highly anticipated Chili Cook-Off! Want something a little different? Then venture to Houston for the annual Greek Festival — amazing food, traditional Greek dancing and music, plus the opportunity to busy crafts and even olive trees! In the Austin area? Make plans to attend the 2014 Austin Food & Wine Festival … where you can eat, drink and meet Top Chefs![/exceptional-citing]
Markets
Being a foodie involves more than just knowing good food and knowing where to go to find it. They need to be able to understand how the food is made and where it comes from. Restaurants in cities tend to buy their produce and meats via local markets. There's really nothing more exciting than for a foodie to see this process, so why not visit your local fish, meat and farmer's markets? Here, you'll be able to see what drives the culinary movement in your city.
[exceptional-citing quoted="rachel" template="bubble-gray" date="" ]Rachel's Texas Tip: Farmer's Markets are EXCITING in Texas!  Local produce, eggs, and meat are the best.  In the Houston area, you can shop at a Farmer's Market nearly every day of the week.  Austin also has a plethora of markets, as do Dallas and San Antonio.  Does your Texas hometown offer a Farmer's Market?  [/exceptional-citing]
Food Blogs
When new to a city, it's always good to subscribe to a few popular food blogs. Local bloggers tend to have an educated mind of their own, they take into consideration ambiance, service and food. The great thing about subscribing to food blogs is that many times, some restaurants may be underrepresented in both the media or in festivals. It's usually through food blogs that foodies tend to discover hidden jewels (holes in the wall) within the city.
[exceptional-citing quoted="rachel" template="bubble-gray" date="" ]Rachel's Texas Tip: I follow the Houston Press Food Blog and have found SO many great recommendations for local restaurants.  A quick google search will help you find good food blogs for your area.[/exceptional-citing]
Downtown
Downtown is a cultural hub. It's where music, art, food and people of all nationalities come together. Downtown is a great place to see food culture up close and experience it first-hand. Central locations in cities tend to have hundreds of restaurants to choose from, so be sure to be on the lookout for locally favorited hotspots. A trip downtown is not only amazingly fun, but it's also a great way to immerse yourself in your new city's culinary scene.[/exceptional-citing]
[exceptional-citing quoted="rachel" template="bubble-gray" date="" ]Rachel's Texas Tip: If you're swinging through the Bryan/College Station area for an Texas Aggie Game Day, you simply HAVE to check out Downtown Bryan.  Bryan has spent the past 10 years revitalizing the historic downtown area and it has become THE local destination for great food, music, dancing and art.  The Village Cafe has the most amazing breakfast menu and sandwiches (try the BTA sandwich) AND Salsa Nights (including lessons for those unfamiliar with this style of dance) , The Chocolate Gallery serves the most scrumptious hand-crafted chocolates, and Downtown Uncorked is the best wine bar in the area. Plus, nearly every eatery and venue has some type of musical guest nearly every night.  Check it out![/exceptional-citing]
Word of Mouth
Locals know best. They're the specialists in their own city. If you want to learn more about your city's food scene (i.e. find the Chinese Peking duck or Salvadorian popusas), ask the locals! Once you do, you'll find yourself overwhelmed by delicious gastropubs, fantastic breweries, piquant eateries and delectable eateries.
Dipping into the local food culture in a new city isn't as difficult as you think. By visiting a couple of these hot spots, you'll be able to better understand your city's culinary movement. I know I did. Pretty soon, tourists will be coming to you for restaurant recommendations.
[exceptional-citing quoted="rachel" template="bubble-gray" date="" ]Rachel's Texas Tip: Word of Mouth was how I discovered What's The Buzz Coffee (only the BEST coffee and it's local for me!) and the best Thai food in Houston.  Talk to your neighbors, friends and coworkers to see what foodie gems you're missing! [/exceptional-citing]
disclosure: This dedicated content is provided by guest writer, Sara Stringer.  The Texas Tips were added by me!