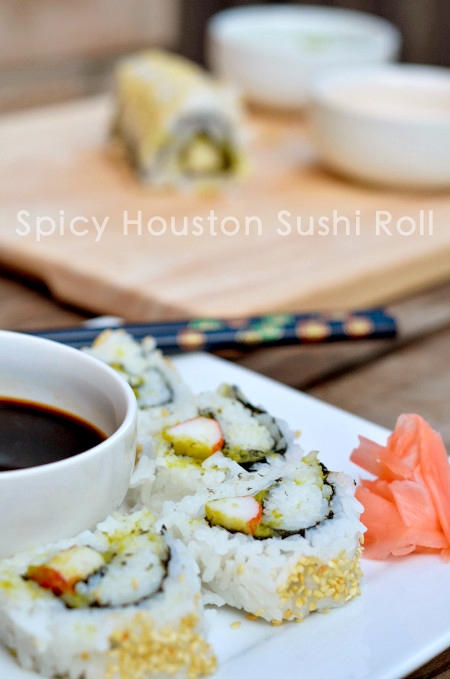 A long, long time ago . . . back before the time of Kidlets . . . the Husband and I used to go out for weekly, quiet dinners at quiet, fancy-schmancy restaurants.  Steak houses, sushi bars, hip little gastro-pubs.
We were livin' the life, folks.  Makeup and heels.  Little purses that were never built to hold diapers and wipes.
The life.
Now, when we head out to eat, we check our list of "kid-eat free" restaurants, spray sanitizer all over the table our crew is given, and spend the rest of our time out cutting food, muttering threats to "stay in your SEAT", and apologizing to those around us.
We leave feeling very haggard.  Very haggard in deed.
Since we simply can't drop everything whenever we want and head to our favorite sushi bar, the Husband and I have become adept at creating our own sushi rolls at home.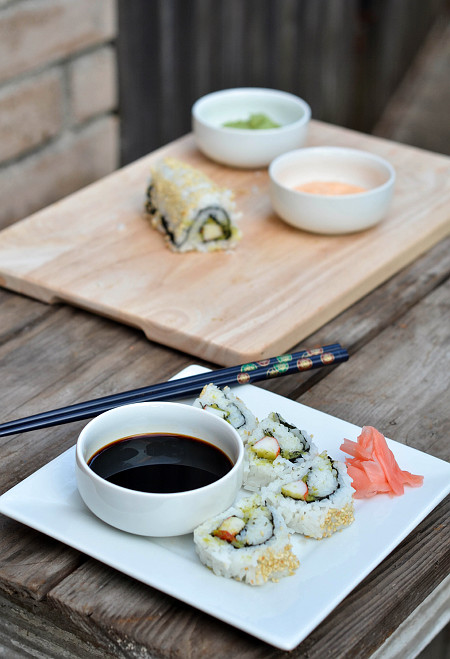 Now, I have to admit: I do NOT, do not, do not, DO NOT eat raw fish.  Uh-huh, no ma'am!
So, my sashimi eating Husband humors me by only making rolls when we want Sushi at home.  And this Spicy Houston Sushi Roll is a super easy and spicy twist on the classic California Roll.
Jasmine rice.  Nori (dried sheets of seaweed).  Spicy Wholly Guacamole.  Imitation crab legs.  Toasted sesame seeds.  That's it — just five ingredients!  Whether you're a seasoned sushi roller or a novice, these ingredients quickly come together for perfect meal . .. after the Kidlets have gone to bed, of course.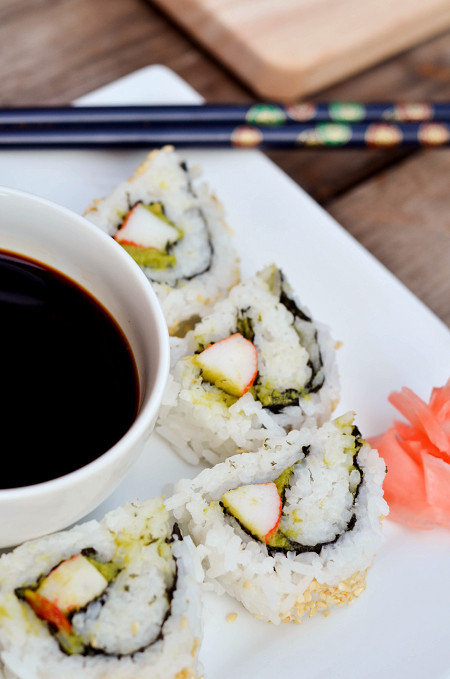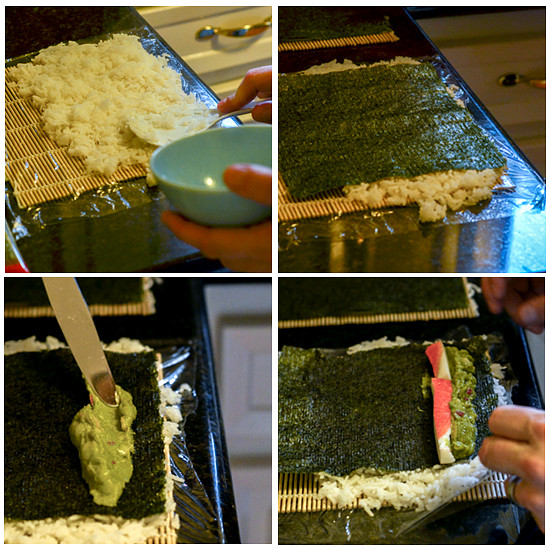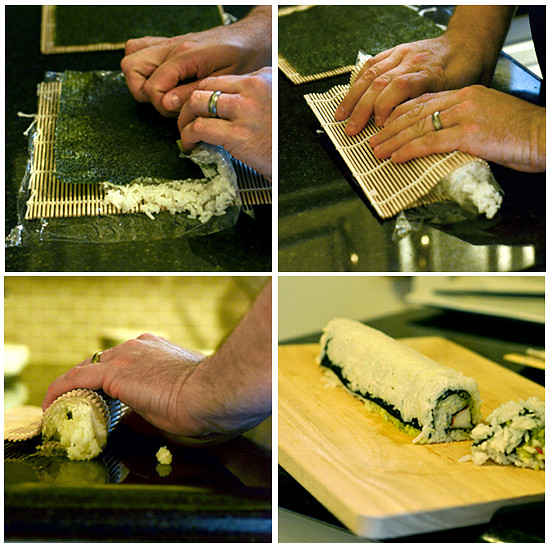 Wholly Guacamole: it's a whole lot more than dip. Vote for my Wholly Guacamole Recipe below and I could win one of three fantastic prizes! Click here for more fun and easy Wholly Guacamole recipes! 
This is a sponsored conversation written by me on behalf of Wholly Guacamole. The opinions and text are all mine. Official Wholly Guacamole Contest Rules.