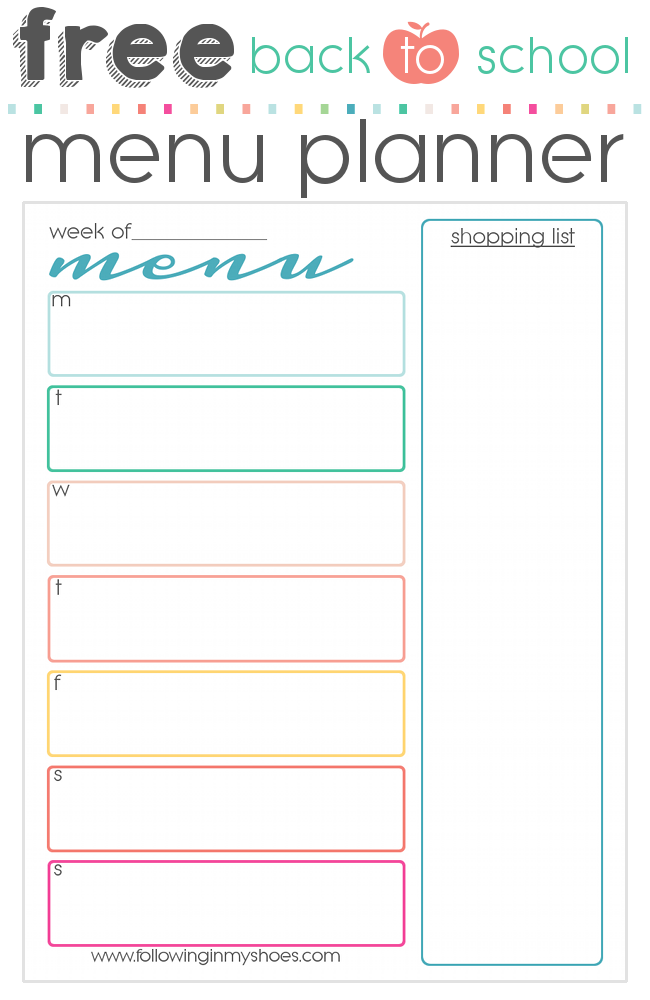 I am a list-maker.  A planner.  A calendar scheduler.  It's in my DNA thanks to a Mama who does the same.  Put me in a stressful situation or give me a deadline?  I will have a cup of coffee (nectar of the gods) in hand and lists for DAYS as I try to (over) plan my stress away.
True story.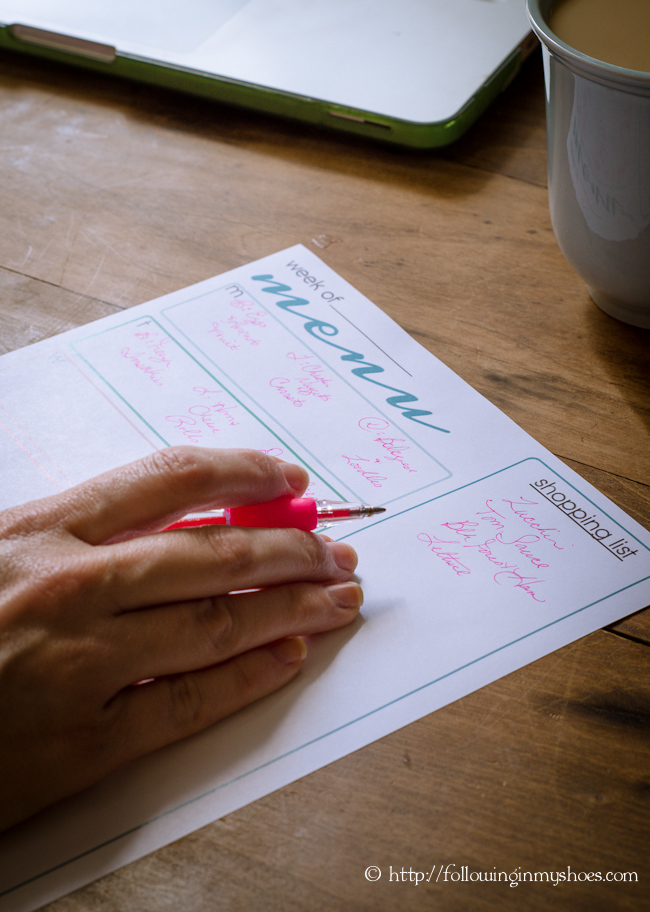 I've always been a menu-planning mama, but something about August puts me into over-drive.  I find myself thinking about school morning breakfasts, school lunches, and school dinners ALL. THE. TIME.
With my coworkers, I'm trying to organize a freezer meal club.  With Pinterest, I'm pinning tons of school lunch ideas.  Pinning make-ahead breakfast ideas.  And pinning grain-free breakfast recipes for Mama.
I. Am. Obsessed.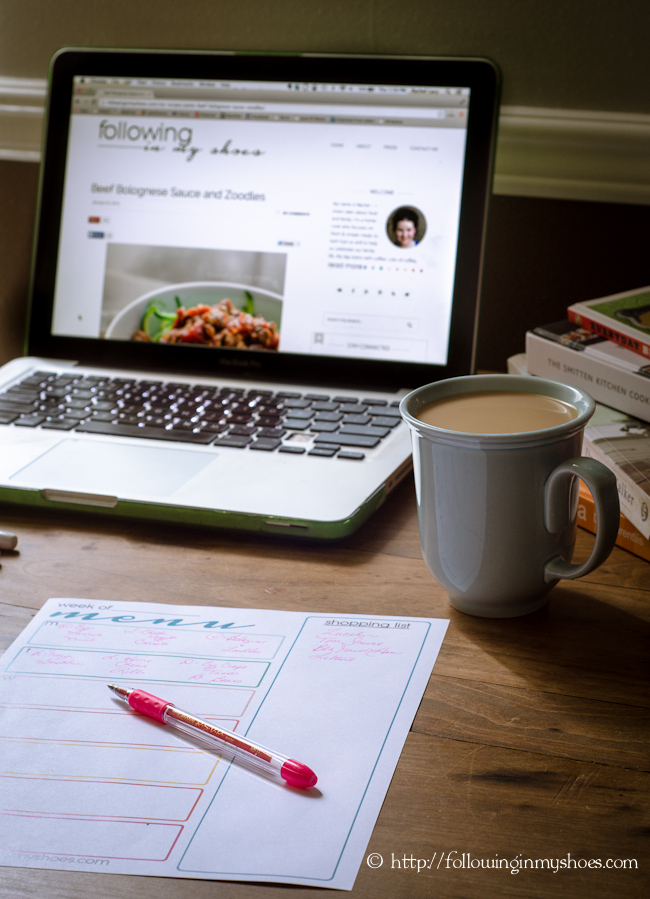 As I've said over and over and over again, menu-planning makes life easy AND … meal planning saves money!!!  I can't imagine my life without a meal plan.
In case you are the same — or you aren't but think that maybe it's time to start planning meals — I've created a Free Printable Menu Planner for making this back-to-school season a wee bit easier.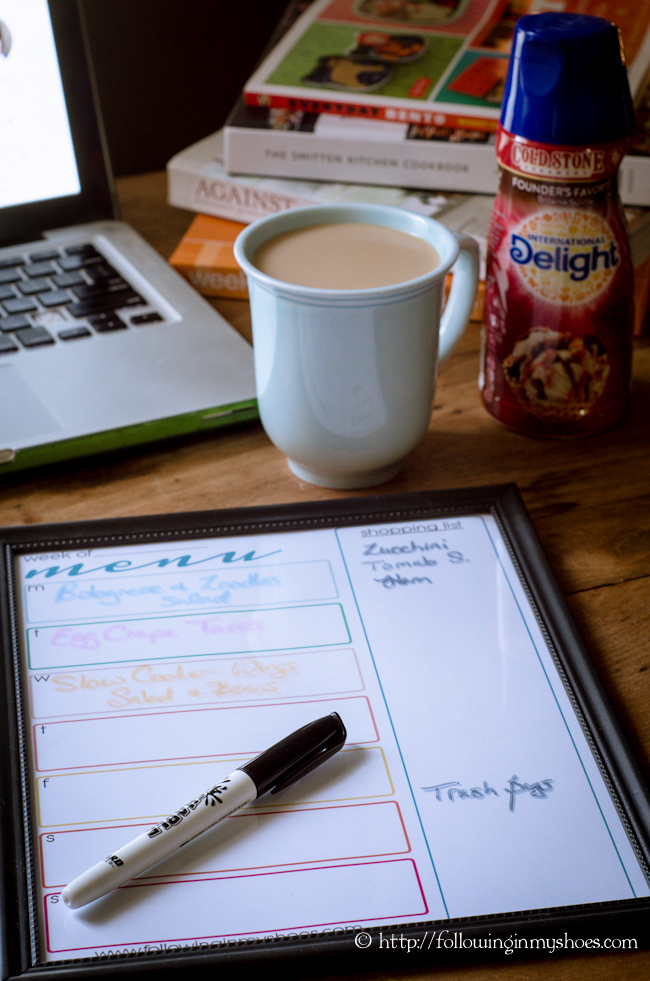 Now — a few things about this printable menu planner:
I plan every single meal and snack during the week, but I did NOT create specific spaces for all of that with this printable.  There is definitely room for planning each meal, but I recognize that not every person wants to map it all out like that.  So, this printable menu planner will work for both the "Dinner Only" Planners and the "PLAN ALL THE THINGS" Planners.
I added a shopping list section because it's just how I operate.  When I'm at the grocery store, I have my shopping list AND my menu with me.  I have found that it helps me being able to look and see WHY I wanted that particular item.  Maybe my brain is just weird … either way, you get a menu and a shopping list with this printable!
You can print this menu out weekly or you can frame it behind glass (or laminate it) to be able to reuse it each week.  I have a framed version on my wall so The Husband always knows what's going on (and can help out!).  He also likes having the shopping list there because he uses it during the week to write down things he sees that we've run out of … which makes the next week's shopping list easier to make!
To save: click the image/link and then either (1) if on a Mac, click your download button, or (2) if on a PC, right-click and save.  Easy!
This will print on normal 8 x 11 paper.  I made it colorful enough to be pretty but not so saturated that it will take gobs and gobs of ink!
How do you handle meal-planning during the school year????
The International Delight community would love to know!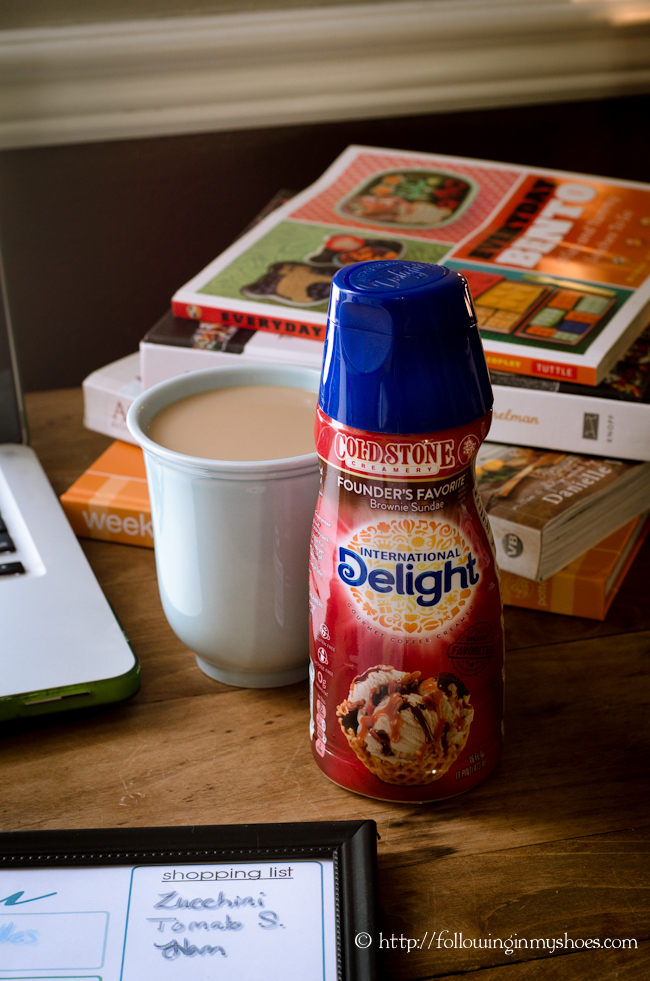 P.S. Did you know it's NATIONAL Coffee Month? No, I didn't make that up just because I happen to lurrrrve coffee. It's a real event!
Visit the International Delight Facebook page or Pinterest page if you want to find some amazing, delicious recipes using coffee or International Delight. Perfect way for MAMA to celebrate the Kidlets being back in school!
This is a sponsored conversation written by me on behalf of International Delight. The opinions and text are all mine.