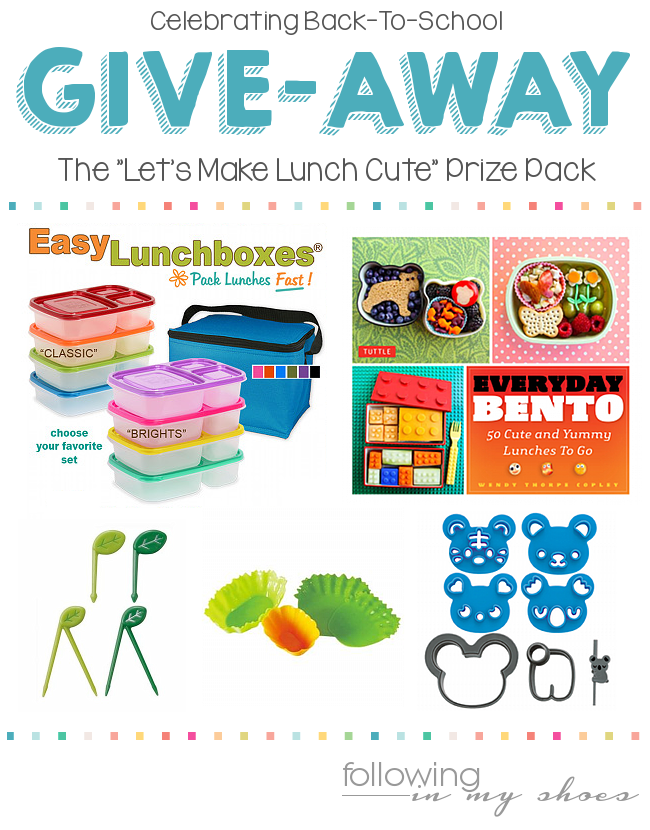 It is no secret that I believe — regardless of what kind of diet you and your family follow — you can get kids to eat healthier when the food looks good.
It doesn't matter the ages — children respond to presentation just like the rest of, eating with their eyes first.
My bento friends agree with this philosophy and so they have graciously agreed to sponsor a "Let's Make Lunch CUTE" giveaway here on Following In My Shoes!!!
As mentioned in my Best Bento Supplies post I shared last week, the items (in this giveaway) are ones I use near daily to create fun, creative lunches that even my pickiest eater loves.
(ahem, I'm talking about YOU, Mr. Boy!)
In This Giveaway:
Good Luck:
Enter below using the Rafflecopter form.
a Rafflecopter giveaway
(Disclaimer: Items were provided for this give-away; I received no compensation and any opinions expressed are my own)