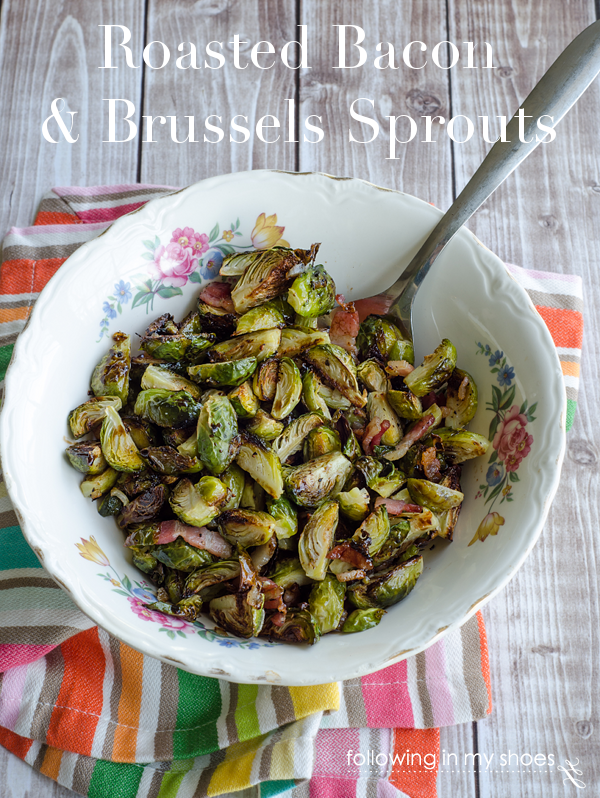 "Wow!", she said, her little fingers snatching bite after bite while I tried to photograph our lunch, "Mom, you were right — you CAN cook!".
It was hard not to roll my eyes as my 6-year-old offered the highest praise a kid can give … especially about a food kids aren't supposed to like: brussels sprouts.
I didn't grow up eating sprouts — I can't ever remember a time my Mother, even to this day, has served them.  My husband few up hating them.  Despising them.  Loathing their little green bodies.
And now?  These little baby cabbage-like cold-weather vegetables are our family's favorite winter side.  Hands. Down.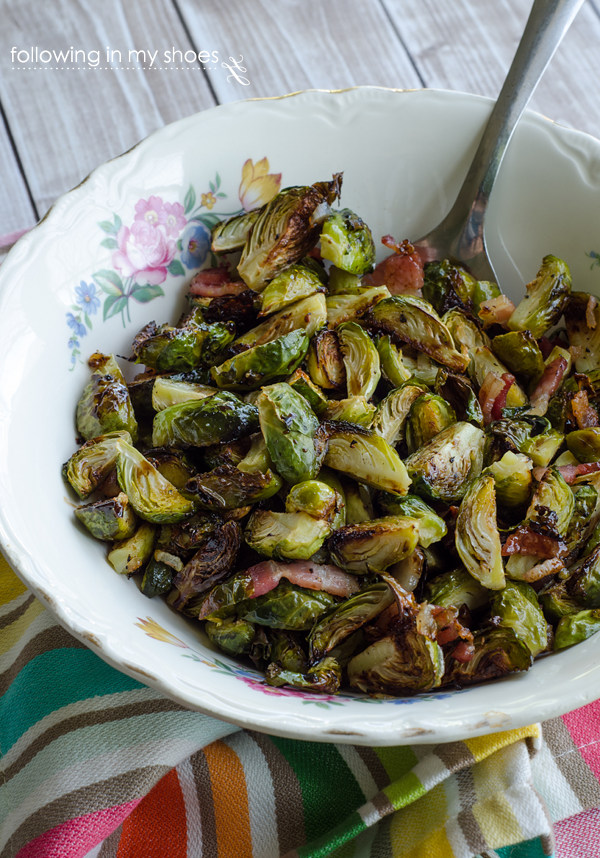 I only started preparing them about two years ago as I tried to expand our veggie repetoire.  Oh, MAN — after the first bite, I discovered that I had been missing out!  And after the Husband cautiously tried a small piece, he realized that brussels sprouts — when cooked right — can be downright amazing.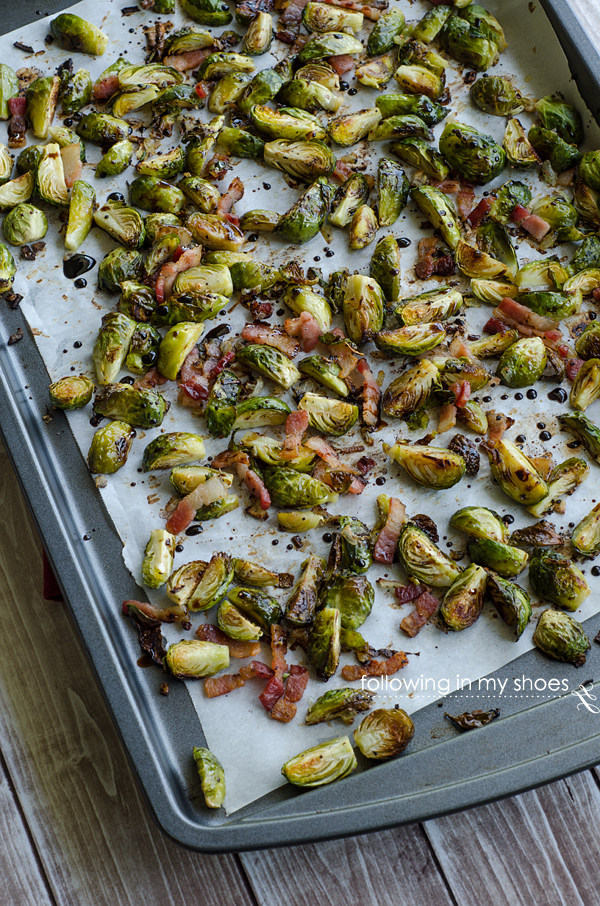 As far as cooking methods go, Roasting is my favorite when it comes to vegetables, and roasted brussels sprouts are no exception.  In the heat of an oven, they caramelize and their sweet,nutty flavor comes to the forefront.  Add bacon and onions to the pan?  And then finish it off with a simple balsamic reduction?
Oh, Mamacita!!!!!
It transforms the oft-hated brussels sprouts into a beloved family recipe that your children and husband will ask for again and again and again … even while they steal bites before lunch.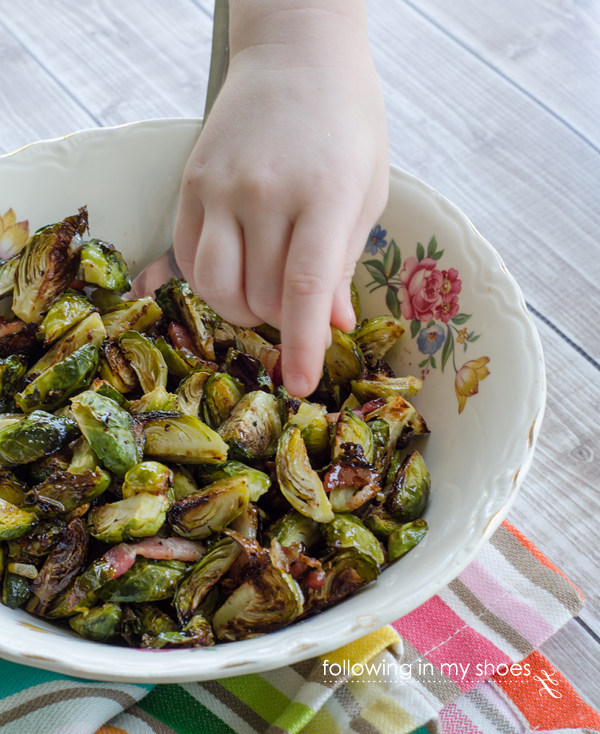 Roasted Bacon and Brussels Sprouts
Ingredients
1 lb Brussels Sprouts
⅓ cup finely diced White Onion
3 strips of Bacon, sliced in ¼ inch strips
Extra Virgin Olive Oil Spray or 1-2 tablespoons of EVOO
Cracked Black Pepper
3 tablespoon Balsamic Vinegar
1 tablespoon Pure Maple Syrup
Instructions
Wash sprouts, trim ends, and quarter each sprout.
Place the sprouts on a parchment lined baking sheet. Mist with Olive Oil or lightly drizzle with EVOO and then add cracked black pepper to taste.
Sprinkle the diced onion and bacon pieces over the top.
Roast in a preheated 425 degree oven for 15 minutes; remove the pan, toss the sprouts and bacon, and then return to the oven for another 5-7 minutes
While the sprouts finish cooking, heat the balsamic and maple syrup into a small pan over medium high heat, bringing the liquid to a boil. Reduce heat and let simmer for 3-6 minutes until it has reduced and become a syrup. Remove the pan from heat.
Remove the brussels stouts from the oven and drizzle the balsamic-maple reduction over the top.
Serve and enjoy!