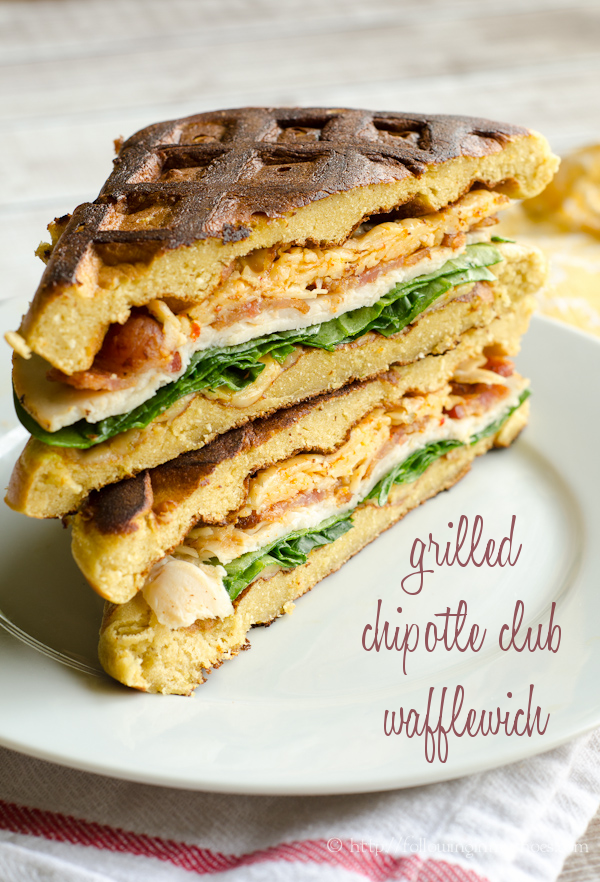 Y'all. I am not ashamed to admit my love of all things cheese. And bacon. And chicken. And waffles.
(Nope. No shame.)
Add the spicy-smokey flavor of chipotle peppers and I'm in my happy place.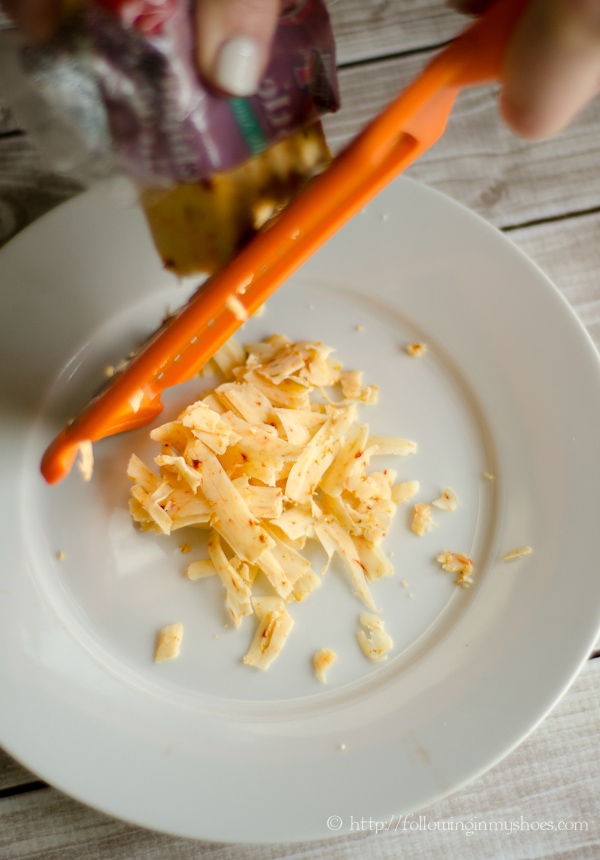 Sandwiches were a hard thing to give up when I went grain-free. Not that I haven't had a sandwich here or there when we've been out and about. I'm not 100% strict with my grain-free life … I do "cheat" here and there but a good, gluten-filled sandwich hasn't entered my mouth in ages.
Thank goodness for grain-free waffles … because of them, I was able to use my favorite Cabot Chipotle Cheddar Cheese and create a masterpiece: Grilled Chipotle Club Wafflewich.
I know, I know … longest, silliest name ever. But the sandwich … the sandwich is worth.
It isn't hard to make … you could use any bread if you aren't grain free (although the sweet flavor of the waffles balances the heat and smoke so deliciously well), but if you are paleo or grain-free, Against All Grain's Waffles are da bomb and the. closest. thing. to "real" waffles.
After your waffles are ready (I always make extras and keep them in the freezer for easy dinners or sandwiches), layer your ingredients and grill/toast the sandwich till everything is hot and gooey.
Then, tell your children to fend for themselves and sit your little self down and celebrate National Grilled Cheese Month with the best darn sandwich you've ever had.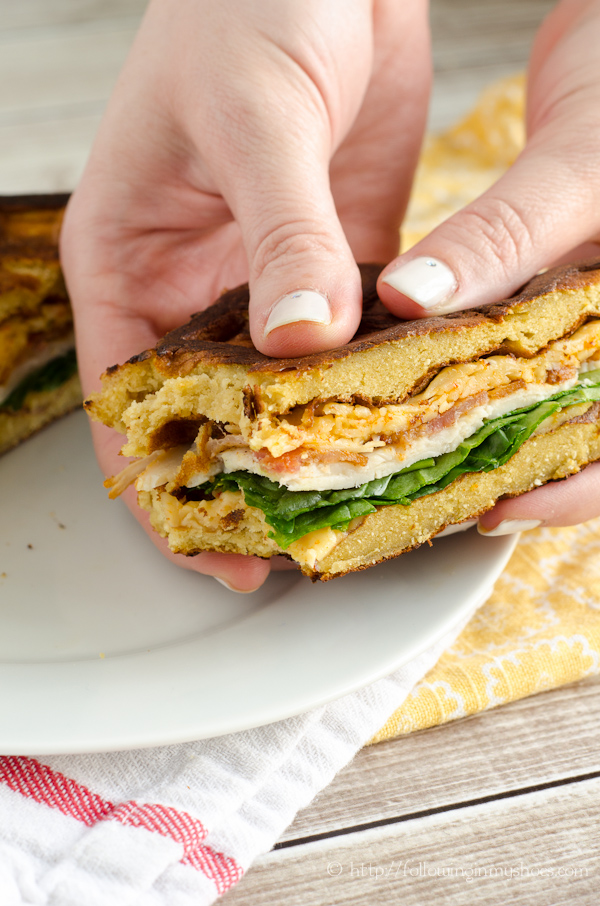 Grilled Chipotle Club Wafflewich
Ingredients
(per Sandwich)
2 prepared Waffles
2-3 slices of cooked Thick-Cut Bacon, cut in half
⅓ cup Grated Cabot Chipotle Cheddar Cheese, divided
2 slices of Roasted Chicken Meat, thinly sliced (deli meat or leftover rotisserie chicken will work)
Small handful of Baby Spinach
Thinly Sliced Tomatoes (optional)
Instructions
Place a non-stick pan over medium heat.
Lay a waffle on the pan and carefully spread half the grated cheese on it.
Top with spinach, tomato slices (optional) chicken, cooked bacon, and then the second half of reserved grated cheese.
Place the other waffle on top and press gently.
When the bottom waffle is golden and warm, carefully flip the sandwich over and allow the other side to get toasty and melty.
Remove from the pan, cut in half and enjoy.
Notes
This is a hearty sandwich and easily shared between two people!
 *As part of the Cabot Cheese Board, I receive their yummy cheese periodically.  Any opinions expressed are my own.