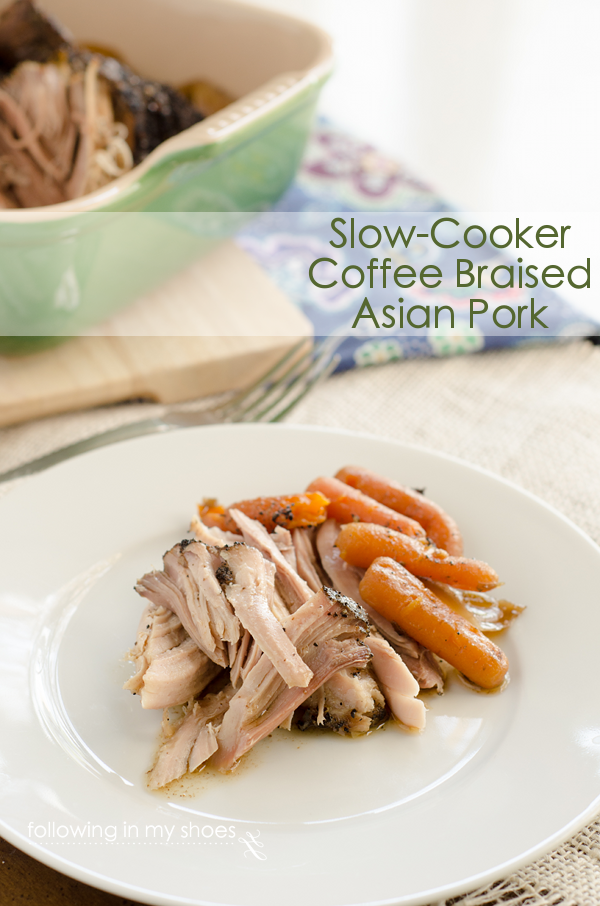 Earlier this year — as an effort to cut out unnecessary spending — we chose to cancel our extended cable package.  The Kidlets lost Disney Junior and Doc McStuffins, the Husband lost ESPN and Aggie games, and this Mama lost Bravo, her Real Housewives, and (saddest of fall) her Top Chef.
(sniff)
I love that show — the quick challenges, the kitchen disasters, the crazy personalities, and the unbelievable creativity that pours from each "Cheftestant."   Some of my favorite episodes each season are the challenges that revolve around the chefs creating "personal" dishes — recipes that come from the chef's own childhood or experiences.  Coming from a family where food is at the heart of our  gatherings, I love hearing the tales of family love as the chefs present their meals.
With the holidays here, it seems that every recipe I make is one that conjures up memories of my childhood.   Cookies that were staples on my Mom's baking list.  Toffee that my Grandmother made every year just because it was my favorite …
But, with all of this baking and cookie making, I've also been pulling out my slow-cooker a LOT.  It's just so much easier to let it handle dinner while I worry about everything else.
This Slow-Cooker Coffee Braised Asian Pork Roast is one of those recipes that packs such a punch of flavor but — especially on these cold blustery days we've had lately — is so warm and cozy that is feels like an old-family favorite.  It's spiced and earthy and reminiscent of the flavors in my favorite Pho.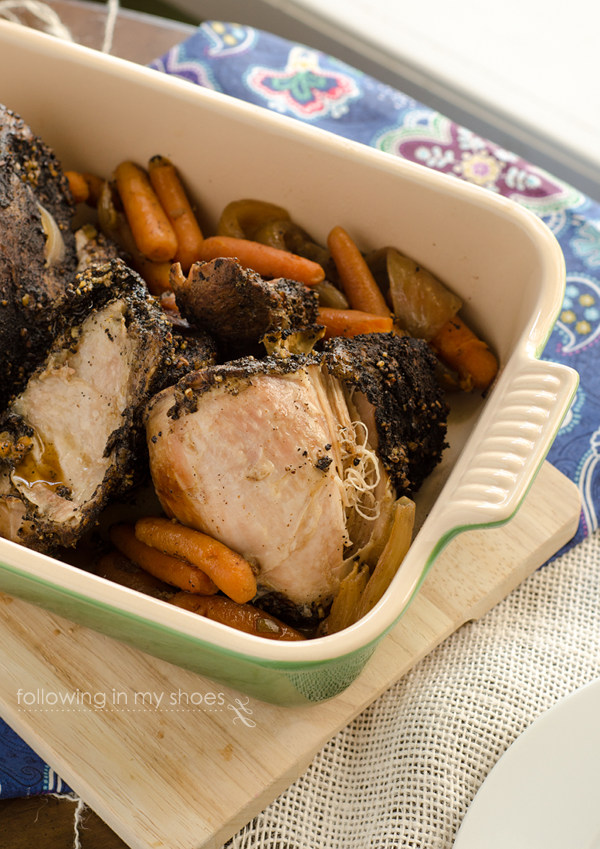 The coffee spice rub was introduced to my on Top Chef thanks to one of my favorite contestants, Chef Richard Blaise.  In his version, he braised the roast in the oven  — a process that is wonderful if your oven is tied up with cookies or if you aren't exhausted from running around Christmas shopping and tending to class parties.
No, my version needed to be oven-free and, since I don't have a Top Chef pantry at my beck-and-call, I decided to simplify the ingredients a bit with a list that uses readily available items.  When it comes to the coffee you use for the coffee-spice rub, go with a good roast and one that you enjoy drinking.  I used Gevalia Kaffe Bold Majestic Roast.

Slow-Cooker Coffee Braised Asian Pork
Ingredients
3-4 pound Pork Shoulder Roast (also known as a Boston Butt)
6 tablespoons Adams House All-Purpose Rub
4 tablespoons Gevalia
1-2 tablespoons Olive or Coconut Oil
2 cups Baby Carrots
1 large Onion, chopped
2 cloves Garlic, minced
2 teaspoons Chinese 5 Spice Powder
2 teaspoons Dried Jalapeños
½ cup Sherry Vinegar
Instructions
Combine the Adams All-Purpose House Rub and the Gevalia Coffee.
Trim the pork shoulder of the excess fat on the exterior of the cut. Rub the meat generously with the spiced coffee mixture. Place in a bowl and cover tightly with plastic wrap. Refrigerate over-night.
Once ready to cook, heat the oil in a large saute pan over medium-high heat. Brown the roast on all sides until golden brown. Remove and pat the meat dry.
Place the carrots and onions at the bottom of your slow-cooker and then put the browned roast on top.
In a small dish, combine the sherry vinegar, Chinese 5-Spice Powder and the dried jalapeños. Pour over the roast, cover and cook on low 6 hours or until you are able to shred with a fork.
Remove the pork and vegetables to a serving dish. Drain the liquid through a sieve or cheesecloth; discard the spices and reserve the liquid to serve with the roast and veggies.
A Little Help for the Holidays from Kraft
From shopping for gifts to planning family dinners, it's hard to keep up with all your holiday to-do's. This year, Kraft is helping out with great weeknight meals and entertaining ideas to make the season a little bit easier. Plus, Kraft is offering up to $20 in coupons, redeemable exclusively at Target, to make food shopping easier and to help you have a happy holiday season.
This is a sponsored conversation written by me on behalf of Kraft. The opinions and text are all mine.