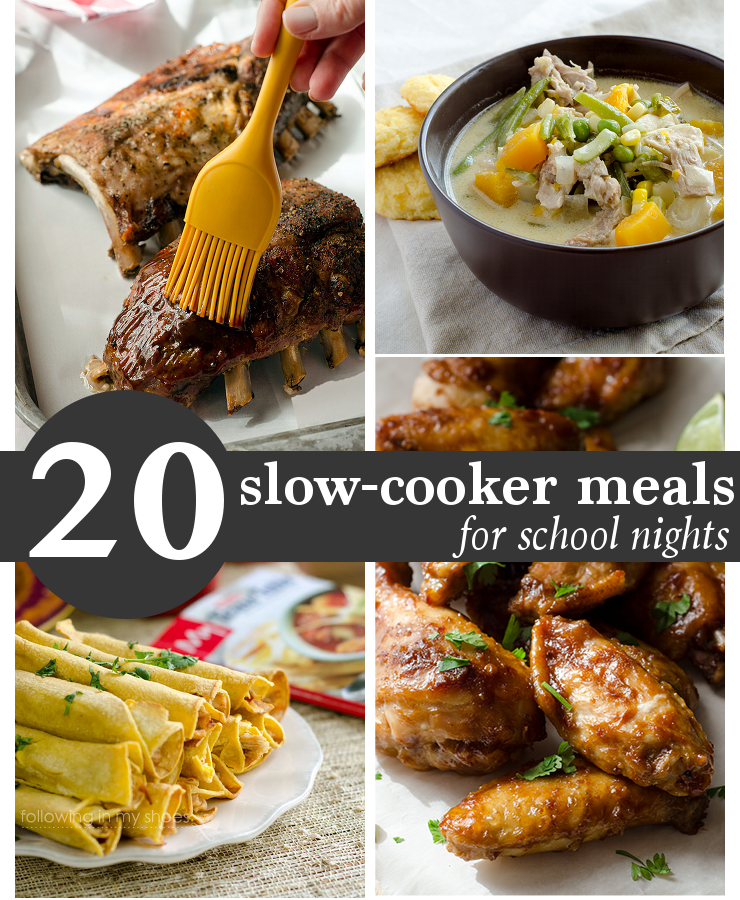 Is there any other Mama out there who is eager … counting down the DAYS … ready and excited for the the first day of school????
I swear, the angels will break out into the "Hallelujah Chorus" at 7:55 am on the day our school starts back.
Or, maybe that will just be me.
I'm ready for routine.  Set mornings.  Set bedtimes.  Set daily schedule.  Lazy summer days are good — I love them — until it gets too hot to do anything but look at each other and wish you had a popsicle in your hand.
The heat sets in and kids start bickering.  And, once that starts, I know that we are all definitely over summer and ready for school.
Being a planner (you know this about my by now, right?), I'm already thinking about what easy school lunches I'm going to pack the first few weeks, AND I'm choosing recipes for dinner time.
Between working and being an after-school car service, it sometimes gets difficult to have the energy for cooking after a long school day.  Thankfully, I'm not intimidated by my slow-cooker.   I'm not one of those people who leaves that appliance boxed up.  Goodness, no!  It gets used weekly around here.
I lurve it and it's my best friend.
For realz.
In the slideshow below, you will find twenty of my favorite slow-cooker recipes for back to school — some of my own and some from others.  The collection is a mix of a little bit of everything but one thing is definite: they are all family friendly and DELICIOUS!
20 Back to School Slow Cooker Recipes
Check out 20 "Back to School" Slow-Cooker Meals

by Rachel Hamill Lacy at Foodie.com
disclosure: I partnered with foodie.com to showcase this collection. Opinions expressed are my own.