Yes, folks — I'm sticking with submitting a vlog for my Mamavation posts.
But, before I show you the vlog, let me give you a weight update: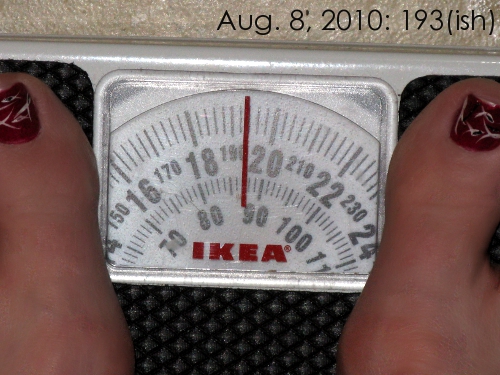 That's right!  I'm down 3 pounds this week!  Since I do not own a digital scale, it's a little hard to see the exact weight, but judging from where the red line is falling, it's somewhere between 193 and 194.  I decided to round down.  It makes me happier.
Today's weight: 193
Weight loss since joining Mamavation: 22 pounds
Weight loss total:
27 pounds
Curious as to how I lost THREE pounds since last Monday?
Watch the vlog to find out!
(good news — it may be my shortest vlog yet!)
p.s. CONGRATS to Julie (@jamnsfld76) for being the Mamavation Sister of the Week! She is another lady who definitely deserves this title.