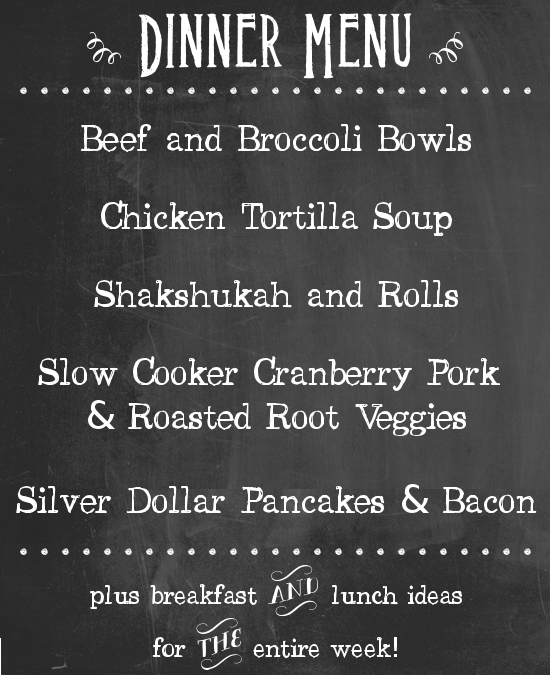 "You know," he said casually as he put away the clean coffee cups, "Dinners around here are always exciting.  We hardly ever have the same thing twice."
And, of course, because I was sleep deprived and in desperate need of chocolate, I thought he was trying to pick a fight.
Poor boy.  He was genuinely trying to compliment me.
The next day, he brought home chocolate.  With chocolate in the house, everyone wins.
Yes, I have a meal-planning problem: I hate eating the same thing over and over and over.  I wish it weren't the case — it would be so nice to be one of those people who can have a set meal for each night of the week or even a rotating two-week menu, as I've seen showcased by some bloggers.
Me?  I just can't do it.  And, so, each week is a culinary adventure.  American comfort foods, Asian foods, Middle-Eastern dishes, and random experiments.
Thankfully, for the most part, my family enjoys the ride… Mr. Boy is the only exception.  Then again, he only likes donuts, cupcakes, and pancakes so I don't really pay attention to his "I don't like this" whines (especially when, 99.9% of the time, they come before he has even taken one. single. bite.).
This Week's Meal Plan

Dinner
Monday:  Beef n Broccoli Bowls, Steamed Cabbage (yes, this was on last week's plan but camping trip preparations took over and I didn't get to it)
Tuesday:  Mock Chicken Tortilla Soup (a grain-free recipe I created YEARS ago … I haven't made it in looooooong time so it's on for this week because (1) it's yummy, and (2) it desperately needs to be re-photographed.  The sad little picture on the post now is just begging to be retired!  I've come a long way since then)
Wednesday:  Leftovers
Thursday: Grain-free Flax Rolls and Shakshukah (this is an ENTIRELY new recipe for me that I discovered on a delightful, "new to me" food blog called

And Here We Are

; she makes it sound heavenly AND her child loves it … so here's hoping for a new yummy meal!)
Friday:  Slow Cooker Cranberry Pork Tenderloin and Roasted Root Veggies
Saturday: Silver Dollar Pancakes and Bacon, fruit
Sunday: Leftovers
Kid School Lunches
Tuesday: Ham and Cheese Tortilla Roll-Ups, Grapes/apples, Carrot Sticks,
Wednesday: Apple & Nut Butter Sandwiches, Babybel Cheese, Meatballs, Carrot Sticks
Thursday: Grain-Free Chicken Nuggets & Honey Mustard Sauce, Veggie Sticks, Grapes and Apples
Breakfasts