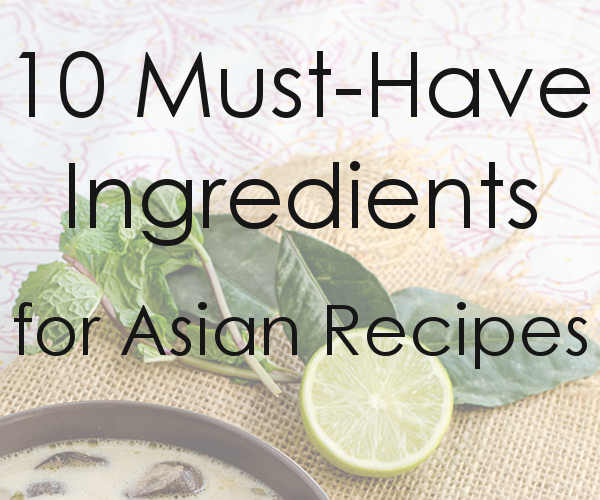 Today, I was going to share my newest recipe for (grain-free) Slow Cooker Chicken Pot Pie Soup.  But, last night I had a blogger melt-down when I opened Lightroom and discovered that my photos for the soup were gone.  Erased.  Forever deleted.
And now my family gets to eat this soup for the FIFTH TIME in two weeks just so I can reshoot.
In the meantime, whilst I prepare to deal with alligators this weekend, I thought I would give a little glimpse into my kitchen and share the Asian spices and ingredients I keep on hand for preparing Chinese, Korean, and even our favorite Thai dishes.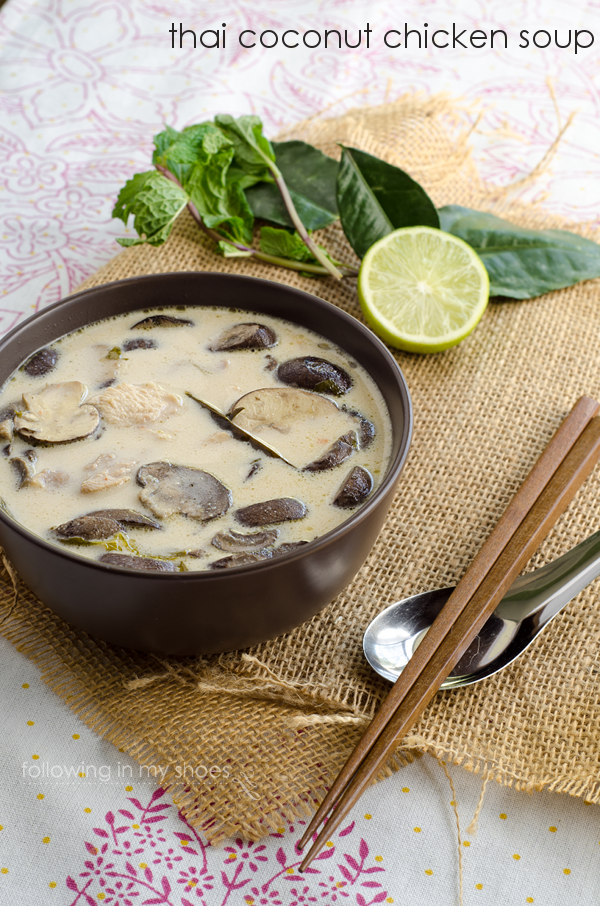 (Thai Coconut Chicken Soup …. aka Thom Kha Gai; a family favorite for YEARS)
This is a post I've meant to share for awhile; each time I share an Asian-inspired recipe, there are people who ask about different ingredients and where to find them.  These aren't inaccessible items — I've been able to find them in nearly every grocery store I've entered.   Get your spice cabinet and pantry stocked and you'll be ready for take-out at home!
10 Must Have Ingredients for Asian Recipes
Chili Sauce — I prefer Sambal Oelek (which is just straight ground chili sauce) but most of you probably know Siracha (which has sugar and other ingredients in it).  Chili sauce is great for adding heat to any recipe and it is always in our fridge!
Coconut Milk

— full-fat, unsweetened coconut milk is used in a lot of Thai dishes.  If you're concerned about bpa lined cans, you can find

Native Forest brand

at your grocery store.  In addition to being bpa-free, it's also organic and non-gmo verified.  It's also my favorite brand because the milk is consistent, thick and full flavored.

Soy Sauce

(

or soy substitute

) — it's hard to imagine having take-out night at home without a bottle of salty soy sauce on hand.  If you are gluten-free,

Tamari

is a wheat-free version of soy sauce, and if you are grain-free,

Coconut Aminos

bring the flavor of soy sauce without the wheat or soy base!

Sesame Oil

— toasted sesame oil was an ingredient my husband introduced to me when we were first married.  It's a must for

stir-fry dishes

!  Just be aware that a little goes a long way!

Fish Sauce

— an ingredient that has been highlighted by Andrew Zimmern on Bizzare Foods,

fish sauce

is an ingredient that you'll think just can't be right.  Oh, the smell!  But, when it comes to many Asian recipes, it's a MUST for bringing in

umami

— a savory taste that makes a dish perfect on your palate. 

Ginger

 — fresh 

NOT

 ground!  I adore the pungency of freshly ground ginger; if you don't want to rush to the store each time you need it, you can keep 

frozen ginger

 around.  It's not quite as intense as fresh but it will work in a pinch!

Limes

— you definitely need fresh limes for Thai dishes (

and other Southeast Asian cuisines

); Thai dishes focus on achieving a balance in flavor and limes brighten the recipes.

Cilantro

— no, cilantro isn't just for Tex-Mex recipes; many Southeast Asian dishes use it.  I used to hate this herb but I've come to realize it really, truly has a place in the food world.  And now I have to have it.  This world is crazy, folks, and I'm on the cilantro-train.

Kafir Lime Leaves

— ok, this will be the one item on my list that might not be as easy to find as others.  I still have a freezer stash from when we lived in Houston and had a Kafir tree in our backyard.  But, I have also seen the leaves in the freezer section of several Asian grocery stores.

Chinese 5-Spice

— don't let the name fool you; there are many recipes from a variety of Asian countries that use the unique blend of Chinese 5-Space (

star anise, Szechuan peppercorns, cloves, fennel and

 

cinnamon

)

; the spice blend balances recipes with both savory, sweet and spicy flavors.  I use it in my

Slow Cooked Coffee-Braised Asian Pork

.
[exceptional-citing quoted="rachel" template="bubble-gray" date="" ]What's your favorite Asian dish to prepare at home?[/exceptional-citing]
disclosure: some affiliate links were used in this post