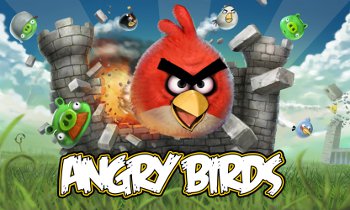 Since my husband got an iPad earlier this year, he's been OBSESSED with the game "Angry Birds."
You missed this one?  Don't feel bad — it's an annoying game. . . but highly addictive.
All you have to do is use your mean, angry birds to attack a bunch of ugly, green pigs.  Easier said than done — which is what makes this game both frustrating and "oh-my-goodness-I-can't-stop-playing" addictive.
(sigh)
Lately, I've realized there are more people than just Hubby addicted to Angry Birds — people who go beyond their iPad game and LIVE Angry Birds.
Don't believe it?  Check out what Angry Bird paraphernalia you can have in YOUR home. . .  click on the images to view the image source and original article.
Halloween Costumes
Fashion
Food
Birthday Parties
Techy Stuff
The . . . Miscellaneous
p.s.  Don't let Hubby know this stuff is available!