Yesterday, a milestone was reached.
Hubby and I became the proud owners of our first Smart-phones.
It was hard to focus on anything the rest of the afternoon.  There was too much to do: sync email, set up Facebook and Twitter apps, link my Facebook contacts with my phone contacts, choose what theme my phone should have, practice sending text messages . . . I spent HOURS playing with my new phone.
Of course, I had to take pictures: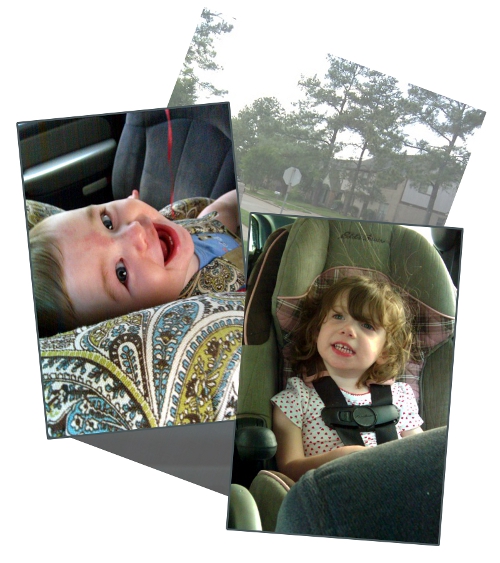 But, don't worry — the vehicle was completely stopped for the picture taking session.  I read the little pamphlet that came with my phone on Phone/Vehicle Safety.  No phone usage until it is safe to do so.  Cross my heart.
Sigh.
Thank you Mr. Lucas  and HTC.  I'm in love with a Droid — a thing currently cooler than Hubby.
(Don't feel sorry for Hubby — he thinks the Droid is cooler than me.  We're nerds like that.)