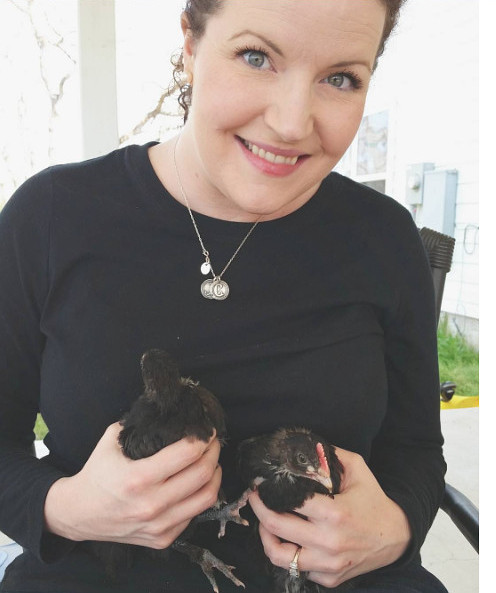 (Secondary Title: The Making of a Crazy Chicken Lady)
Oh, my.  Life, y'all.  Life is nuts.  Just nuts.
In October we moved to the country — a 6 acre plot we call Faith Walk Farms.  It was here that we brought our children and chickens and dreamed of building an apiary in order to delve into honeybees.  Our dreams were big and the horizon wide.  Anything seemed possible.
And then — January.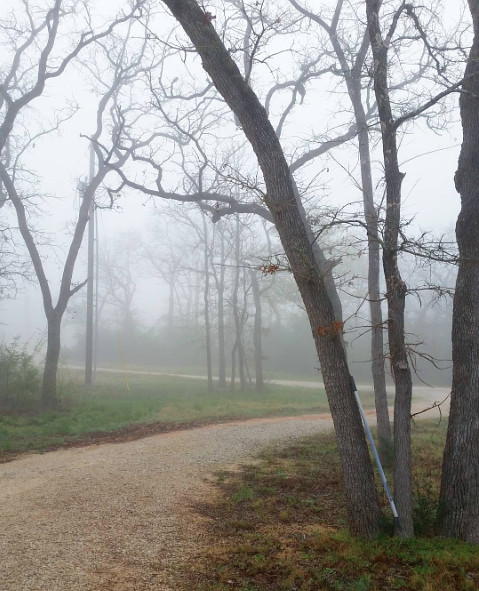 January and stray dogs and the brutal killing of every. single. lady of Cluckton Abbey.
The kids and I had just pulled into the gravel circle-drive after picking everyone up from their respective schools (all three Kidlets are in three separate schools, but that's a tale for another day).  As I laughed at something Barney Kneeknuckles (hilarious, and very grown-up, four year old) was saying, the Little Lady screeched and that's when I saw what had greeted her: feathered bodies strewn about the coop and an enormous, muscular black dog inside with them.
It took our little family a very long time to recover from that scene; the Little Lady still struggles with the anxiety that was triggered and worries about anything and everything in the "outside the house" world.  But ever so slowly, we began to rebuild.
We rebuilt EVERYTHING; it seems the stray dogs found a week spot in our old chicken run and that's how they gained entry.  To every offer a home to more chickens — because, yes, we wanted more chickens — we would have to completely rethink our predator proofing.
Whilst the Husband worked on crafting a new Cluckton Abbey that would rival Fort Knox (if Fort Knox housed chickens), I worked on collecting chickens.
The Little Lady was the first to bring home chickens with a pair of Quail D'Anver Bantams; this little girls is hoping to show them at some point.
Then, we purchased a few Silkies (you saw this breed on the Puppy Bowl this year — the chickens that look like dust mops).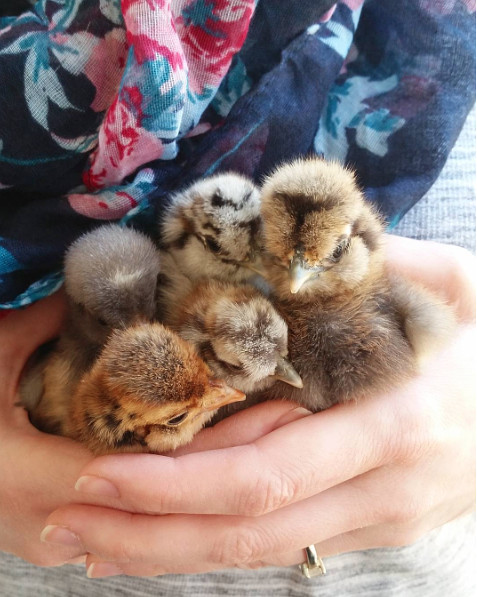 I contacted a Texas breeder and procured my much adored French Black Copper Marans — Atticus and Maudie).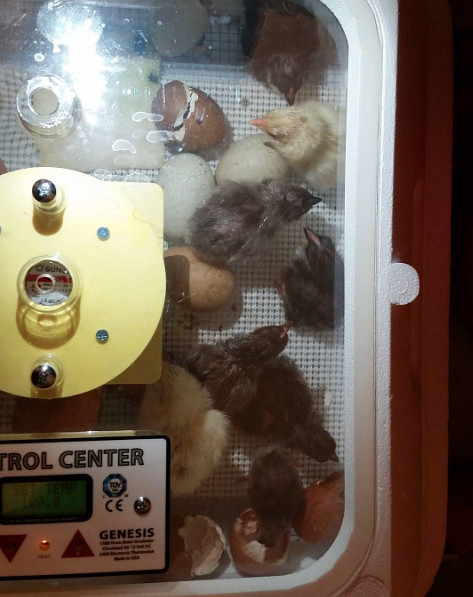 Obviously, the nine chickens I had at this point were NOT enough so Amazon sent me incubator. (ok, ok, so I ordered it but we'll let the Husband think it just magically appeared)  It turns out I am REALLY, REALLY, REALLY good at hatching chicken eggs.  I put 18 eggs in the incubator, hoping for a 30% hatch rate as a first-timer.  SEVENTEEN hatched and lived and grew and grew and grew.
Then, the Little Lady's D'Anver pullet decided to start laying eggs … and then decided to go broody … and she increased our chick number by two.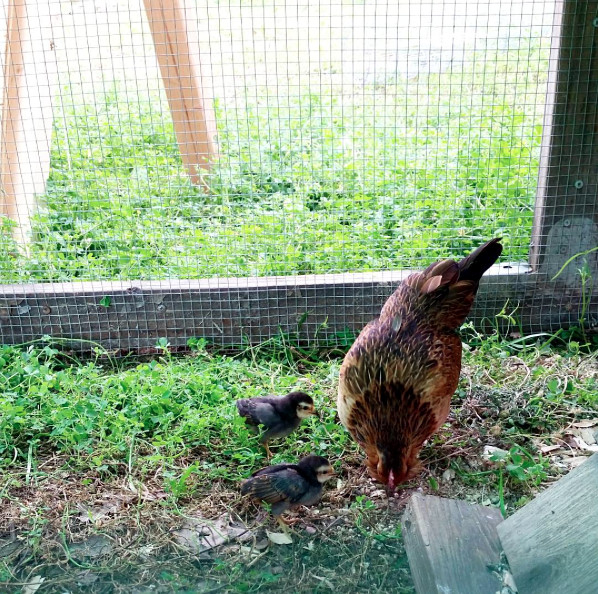 Just like that, I was a Crazy Chicken Lady over-run with chicks and chickens.
It's now Springtime in Texas — bluebonnets and thunderstorms around every corner.  We nailed the last board to Cluckton Abbey this weekend and now we relax, watching our silly chicks scratch the ground and listen to the roosters crow and the hens cluck.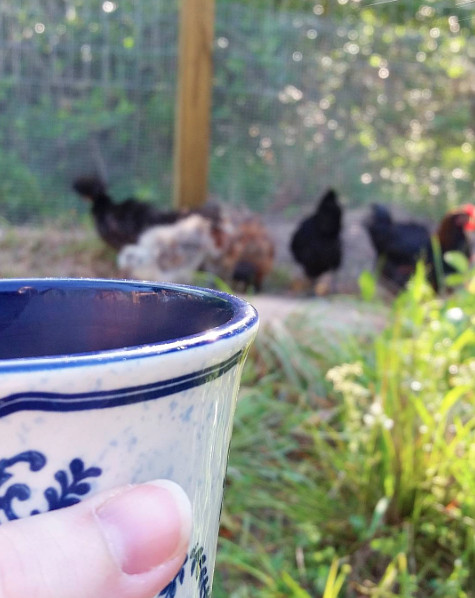 And wait for the newest eggs to hatch.
Yes, more went into the incubator.  I clearly have a problem.  But no one around here seems to mind.