After seven years of motherhood, I've learned a few things about myself.
I must, must, must plan all the things (yes, especially lunch) to stay sane.
Little boys can wear out clothes faster than I can buy them.
I despise shopping for clothes … especially with three very active, very prone to hiding in a clothing rack, little kids.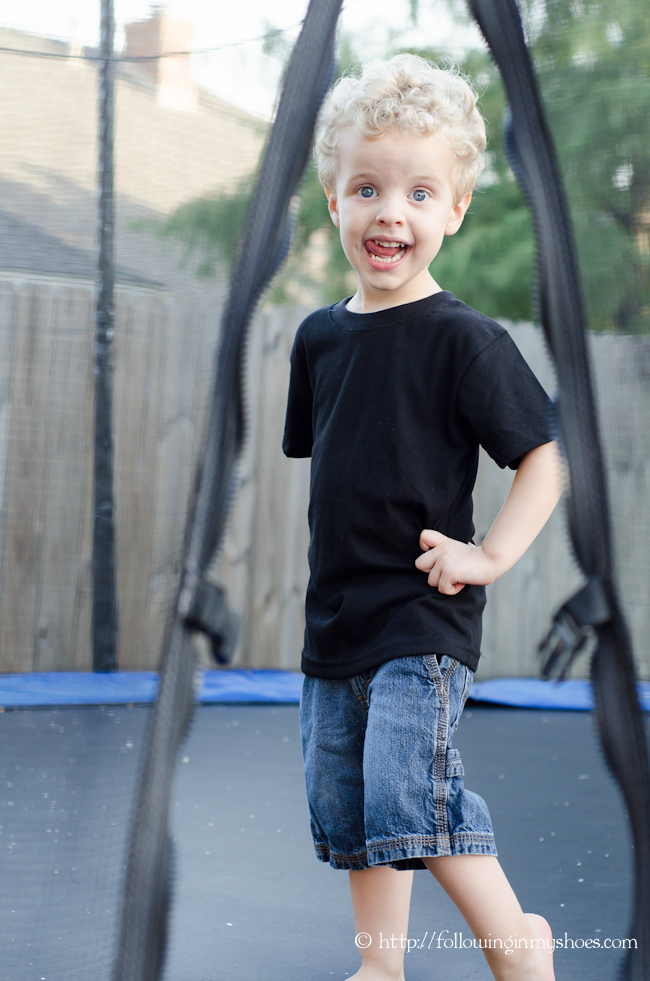 Barney Kneeknuckles is the worst on clothing; last summer, as we prepared for his first year of preschool, I got him an adorable backpack, his very own little bento box, and — of course — super cute "big boy" outfits to wear at school.
By the end of the first full week, I learned a very important lesson: if Barney Kneeknuckles wore it (it=ANYTHING), it would come home ruined.  Peanut butter, jelly, ketchup, and yogurt all found their way smeared into the threads of his shirts and pants.  Play-dough, paint, sticker goo and more that I was never able to identify would show up at the end of the day … every single day.
It wasn't the fault of his teachers — they were amazing women who provided exactly what I wanted: hands on learning and sensory experiences.  It was the perfect toddler experience for learning about so many things.
The problem was that we all underestimated Barney Kneeknuckles.  Basically?  He is this generation's "Pig-Pen".
This year, I've been determined to not repeat my past mistakes.  No big Back-To-School budget for Barney Kneeknuckle's clothes … and, if I could help it, I didn't want to shop with children.
Y'all — ti's just too much now that they can't all be on lockdown don't all fit into the cart together.  And, heaven forbid we go into a store — like local resale shops — where there AREN'T ANY SHOPPING CARTS!!!!  Do you know what it's like to attempt to be frugal while dealing with busy little boys who just. want. to. run. through. all. the. clothes??????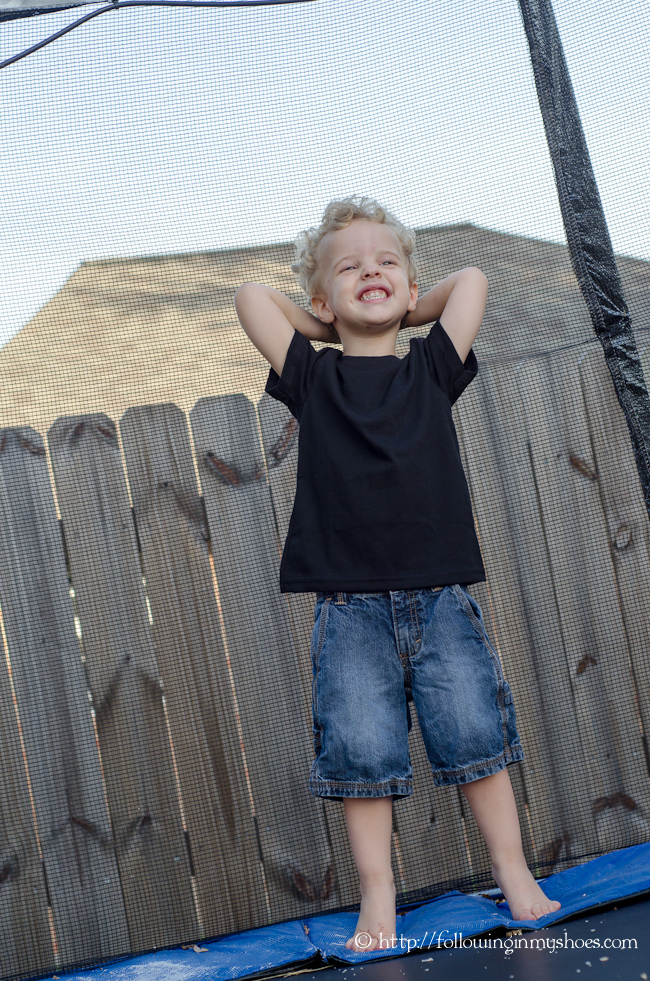 Moxie Jean is my saving grace this fall.  An online, upscale resale shop — yes, ONLINE CONSIGNMENT SHOPPING, my friends — that allows moms to buy or sell excellent quality clothes (including "New With Tags" and even "Designer" labels).
The best time to scour their site for the great finds is on Mondays and Tuesdays, when they add hundreds of new outfits.  With their stringent eye for quality (each item is hand-inspected before listing), it's a fantastic resource for those of us who don't want to blow a small fortune on back to school clothing (the average amount families will spend this year is nearly $350 dollars!)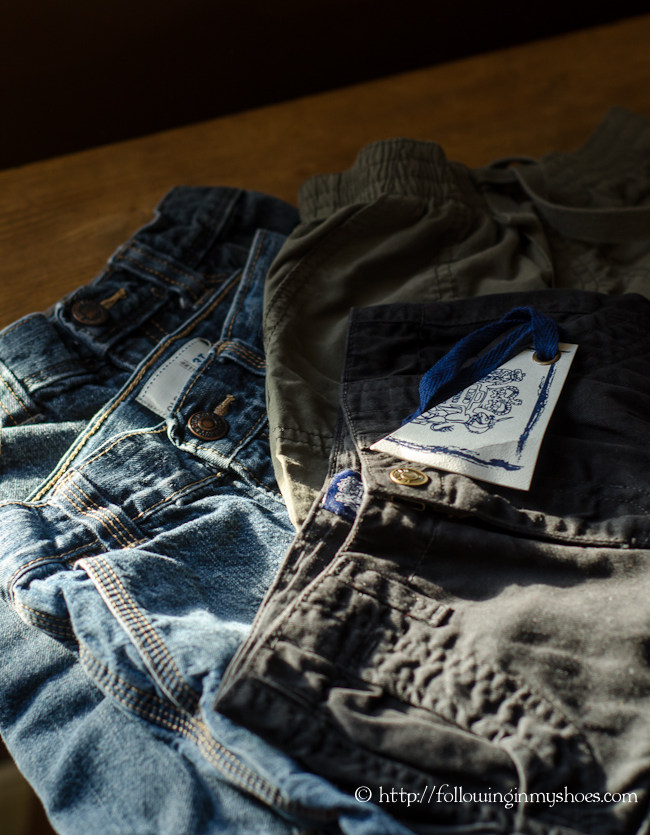 I was quickly able to find a variety of shorts for Barney Kneeknuckles — two of which were brand new with their tags — within about 10 minutes of browsing Moxie Jean's inventory.  Knowing that they had been hand-inspected (as opposed to Ebay shopping where you just have to "trust" the random seller) left me confident with my selections.  Averaging less than $6 per item, I was able to get enough shorts for my big boy who completely outgrew the 2T world over the summer … and, because of the savings, I won't feel (too) guilty if/when Barney spills something on them.
Or worse … I think in his new 3-year-old class he will be learning how to use scissors.
Ye gads!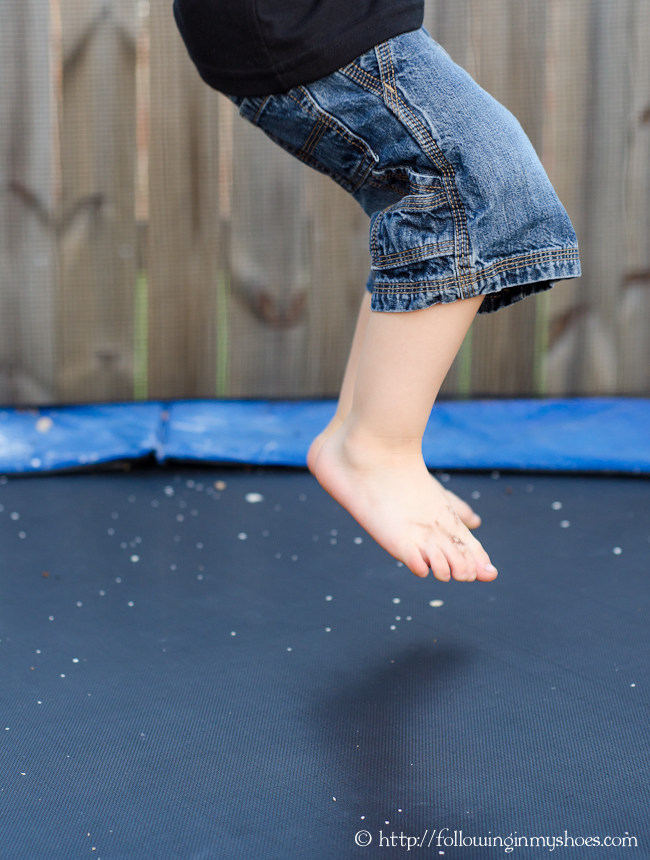 Giveaway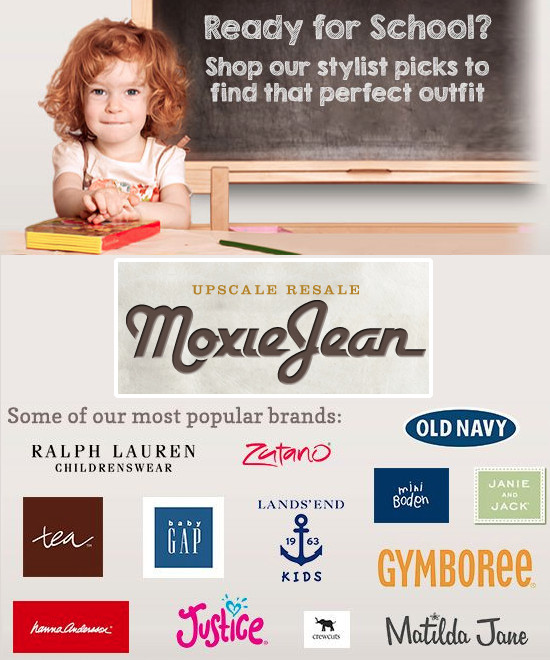 From this year's press release from the National Retail Federation about Back to School spending: "shoppers will spend an average of $231.30 on clothes, up from $230.85, and $124.46 on shoes, up from $114.39 in 2013." That's $355 each family will spend on Back to School clothes!

Moxie Jean is giving away a Back to School Wardrobe gift card for $177.50 – the winner will be able to get a full back to school wardrobe for HALF of what it would cost new – even with all the BTS sales.
Good luck!!!
This is a sponsored conversation written by me on behalf of Moxie Jean. The opinions and text are all mine.