See this Little Lady?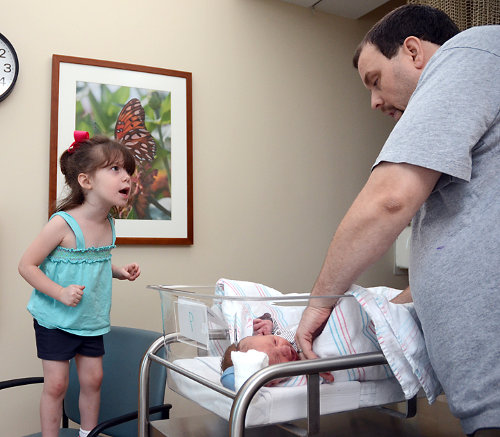 That's what she looks like when she's having  a "Come To Jesus" meeting with her Daddy.
Oh, yeah — she was mad.
See those fists?  Definitely a fight response from this scrappy lil' thing.
The reason?
Daddy made the new baby brother cry.
Don't worry — he was just changing a diaper. . . but the Little Lady didn't care.
He. Made. Her. Brother. CRY.
Completely unforgivable in her eyes.