Isn't that just the CUTEST play food set you've ever seen? And, it's all out of FELT! Yes, felt — the cheapo fabric that is, apparently, more versatile than I ever dreamed.
Thanks to the economy, new baby expenses, etc., I have been trying to find creative gift ideas this year. So far, I have done pretty well — at least, according to my mother-in-law, who just received her birthday present: framed silhouettes I made of the kidlets. (Shhhh. I have to admit, I'm pretty proud of how they turned out!)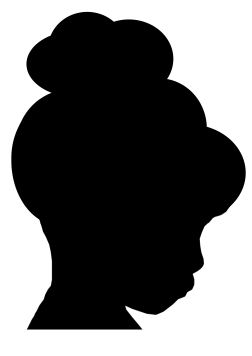 Anyway, I've been toying with the idea of making a few felt food sets as Christmas presents for the Little Lady. I have a sewing machine. I have felt. What could go wrong? Ummmmm . . . yeah, don't answer that.
But, you CAN answer these questions!
Has anyone out there ever made felt food before?
Was it as easy as it looks?
Did you hand-sew (yuck) or use a machine?
How did the items hold up when washed?
Any "been there, done that" tips for a newbie?
Do you think I'm crazy for wanting to do this?