This is a shameless "for the family" post; we have a Gramie, Papa, Nina, and a Poppi that need to see some Halloween pics!!!
(Zoo Boo — I'm so glad we purchased a zoo membership; this event was so much fun and the Little Lady is ready to go back!)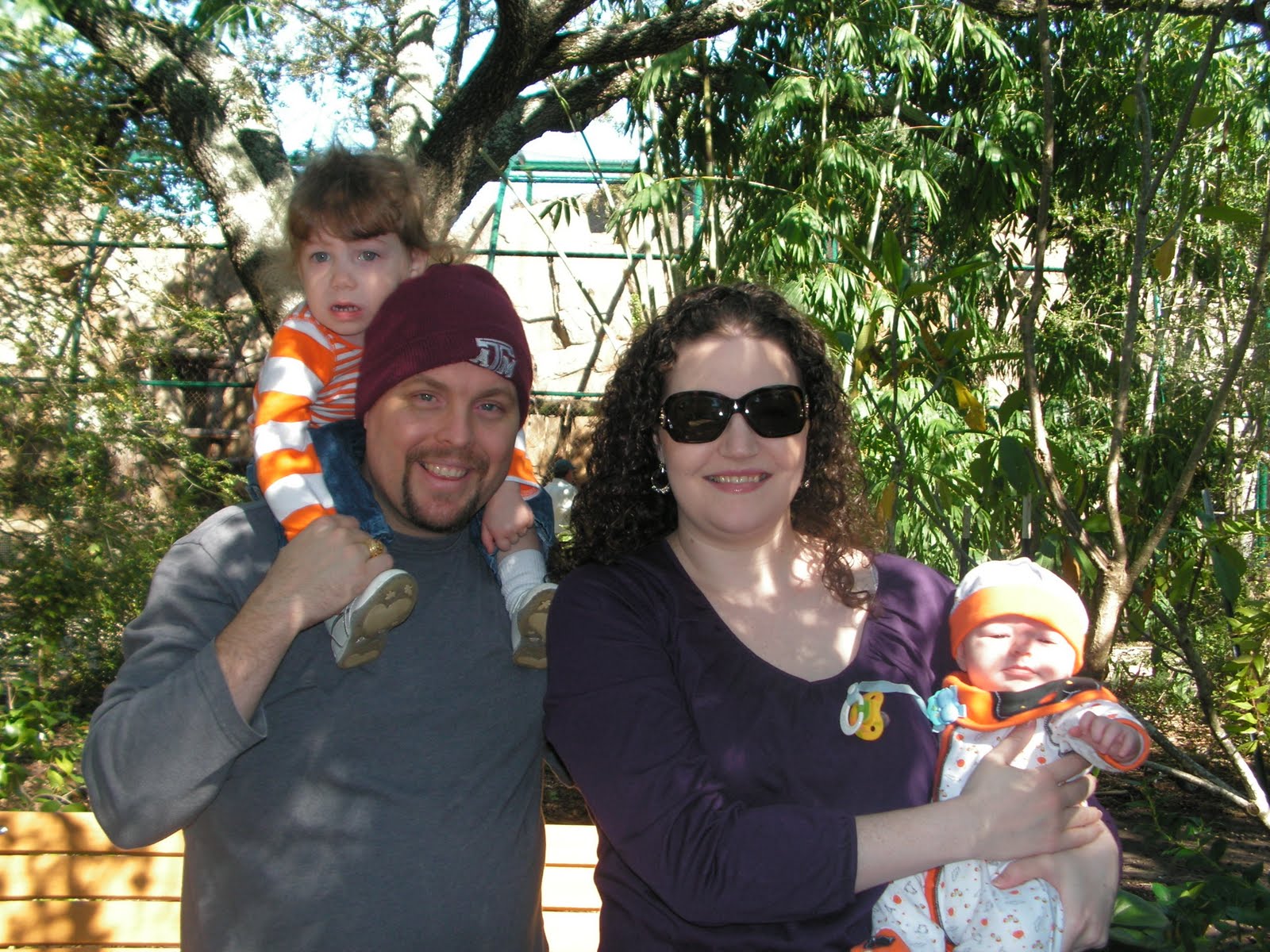 (Daddy and his babies . . . and one big Elephant hiney)
(A very tired Dalmatian puppy, suffering from a Halloween candy sugar crash)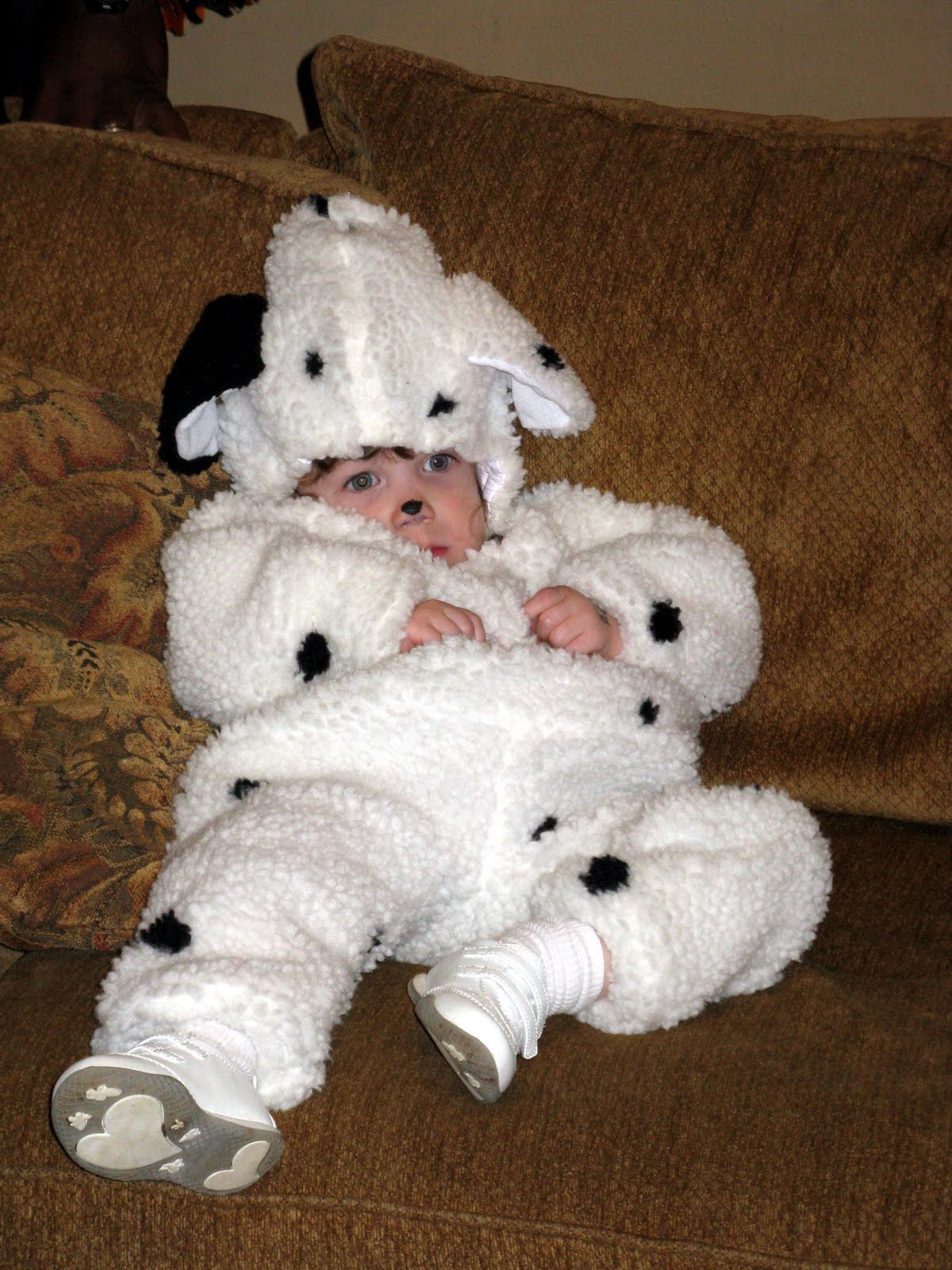 (My Little Monkey Boy . . . .can you believe my husband, after our day at the zoo, wanted to add a red and blue "hiney" to this costume? Yeah — the monkey exhibit inspired him.)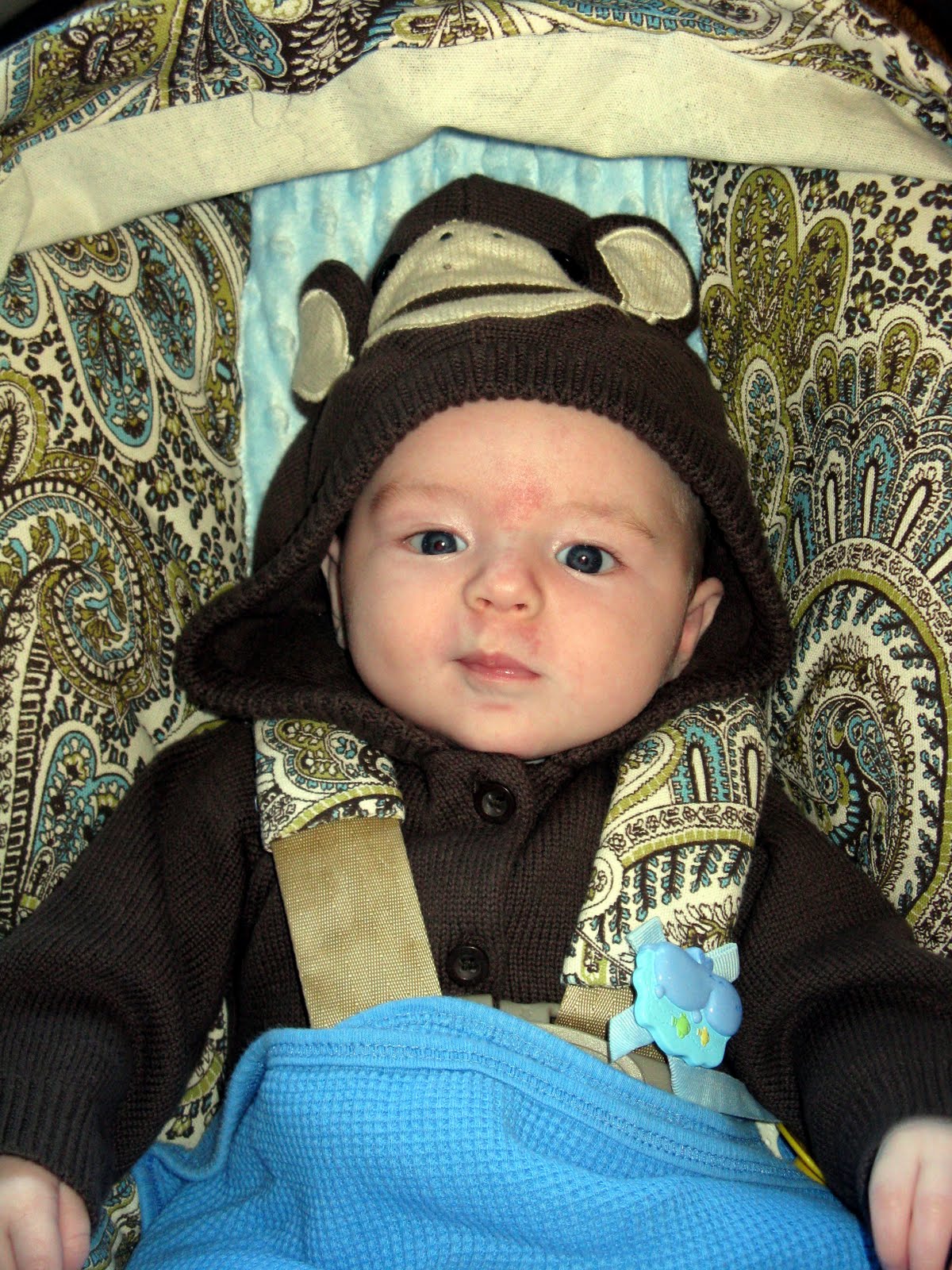 (It doesn't look like he really trusts her as she holds him . . . for the first time completely by herself)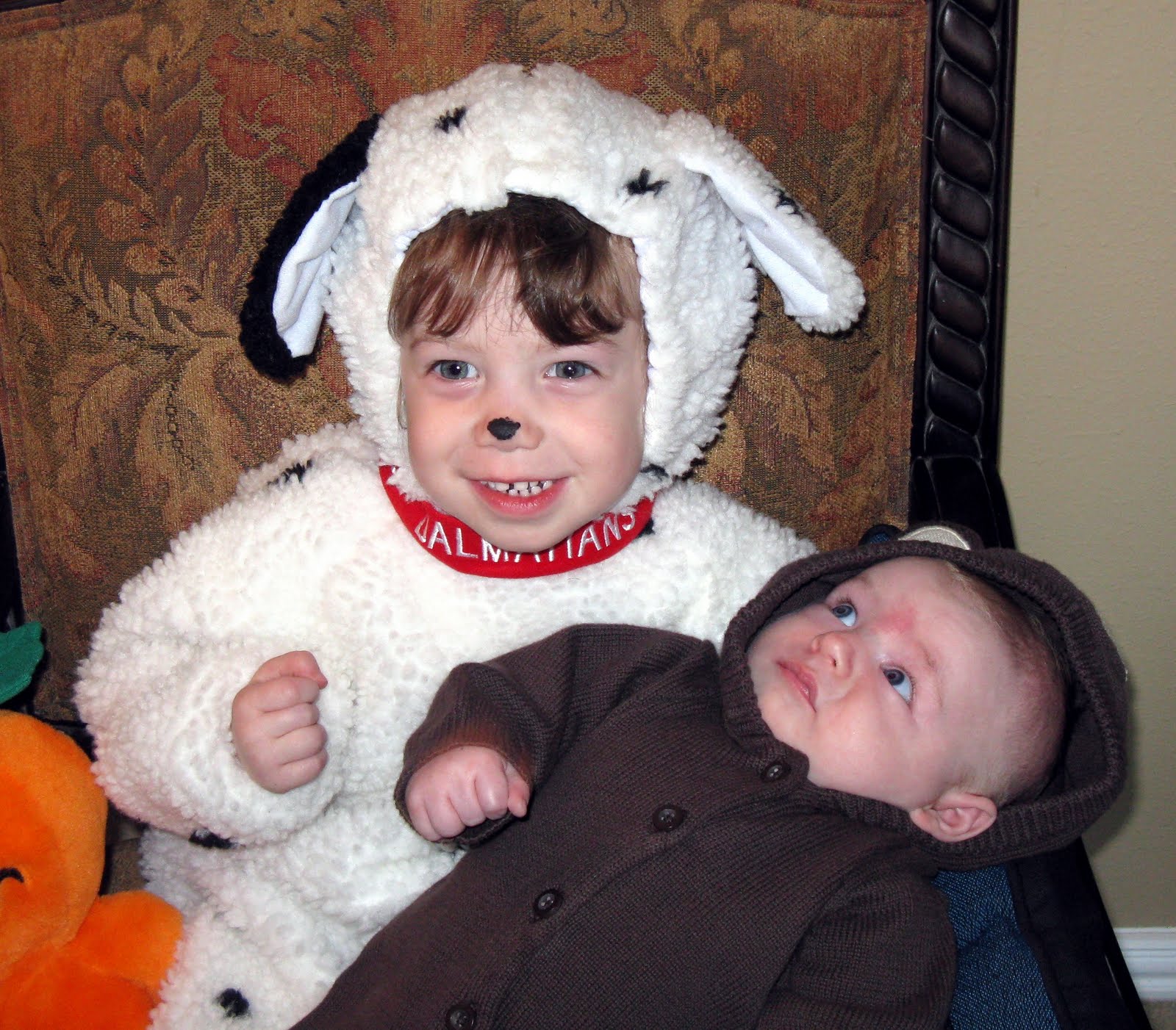 A very tiring but fun Halloween . . . the Little Lady, who LOVED Trick or Treating, is still trying to convince us that we need to let her keep her candy in her room. Um, yeah right!