Excuse me while I let out a big, frustrated, sad . . .
SIGH.
A particular incident occurred in our home a few weeks ago and I haven't blogged about it because . . . well, because I kinda hoped ignoring it all would make the situation change.
It didn't because the Little Lady CUT. HER. HAIR.
Of course, it's all Hubby's fault.  Instead of taking her to bed while I put Mr. Boy down for the night, Hubby started watching a show on feral hogs.
That's right. . . wild nasty pigs prevented my husband from noticing his daughter circumvent a child-safety lock, pull out a pair of scissors, and chop chunks out of her hair.
Hair that we had been growing out for nearly two years.
TWO YEARS!
This is one of the last pictures I took of her with her beautiful hair. . .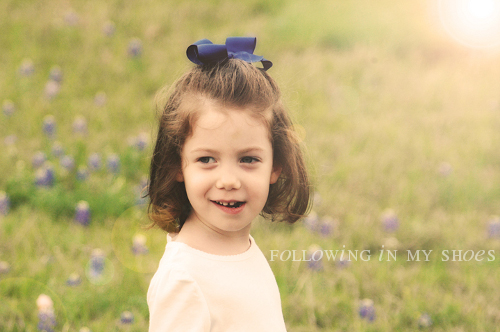 Here's what it looks post "feral-hog" night (AND after a trip to the beautician in an attempt to make it look better):
We've gone from a somewhat serene look to a crazy, "going every which direction", hairstyle.
Instead of calling her Little Lady, I feel as though I need to refer to her as Ramona (from my favorite childhood book series) or Scout (from my favorite book of all time, To Kill A Mockingbird).
Like those particular literary characters, my girl looks like a sassy, spunky tomboy . . . instead of a "Little Lady."
She looks like a bug and slug lover.
Like a girl who likes to fish with "Tinkerbell or Little Mermaid colored fishing poles."
And, she is all of those things.
But, Mommy still wishes her Little Lady/Ramona/Scout was a slug-lovin', fishin', tomboy with long hair.