Soak it in:
the pretty shades of green . . .
the way the light bounces off each handmade "tree branch" . . .
the feelings of cheer and glad tidings from a beautiful, homespun Christmas craft.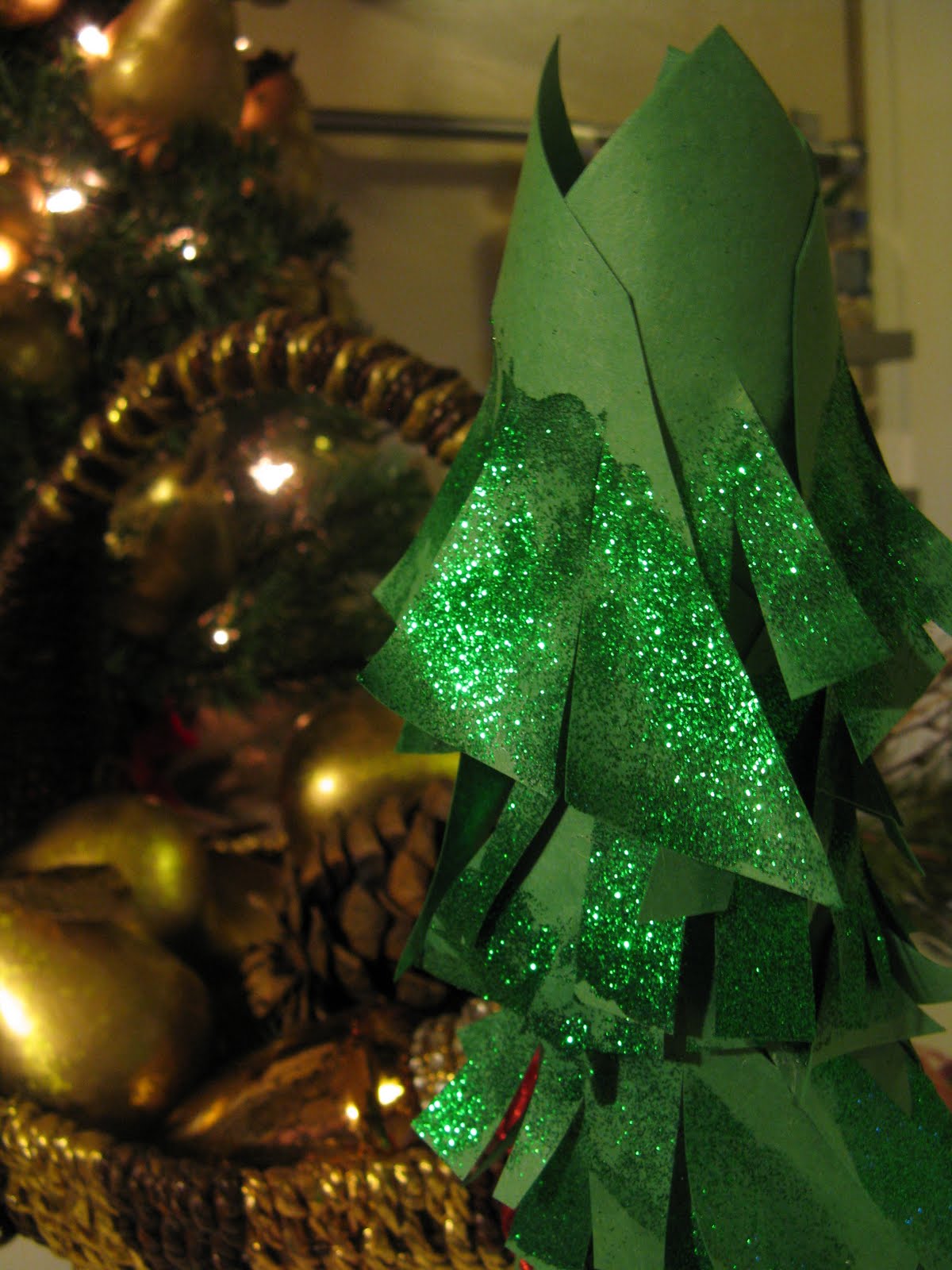 It was an idea born in a moment of sheer genius.
The Little Lady asked "can we make something today," and I complied with her simple request, pulling out all the necessary supplies and sitting down with her at the kitchen table.
My plan had everything: cuteness, creativity, and fine-motor skill work
(aka "let's play with scissors today").
Unfortunately, it also had glue . . . and glitter.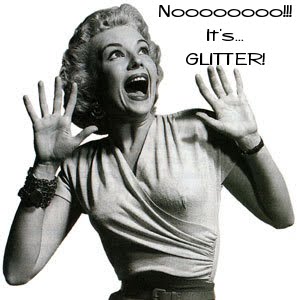 CURSES!
A plague on both their houses, I say.
I have not spent anytime time researching the inventor of glitter, but — after today —
I am wholeheartedly convinced that . . . person was possessed.
Why ELSE would one create such a substance?
A medium that NEVER DISAPPEARS?
That CAN'T be cleaned off of surfaces?
That seems to be stuck to EVERY strand of your toddler's eyelashes?
That shows up on your baby's head . . .
EVEN THOUGH THAT BABY WAS NEVER NEAR THE STUFF!!!
AHHHHHHHHHHHHHhhhhhhhhhhhh!!!!!!
As I told myself on Facebook:
"Dear Self,
The next time you have the "brilliant" idea of letting your daughter have glitter and glue during craft time . . .
SLAP yourself and repeat these words over and over:
2 year olds, glitter, and glue do NOT mix.
Thank
you and good day."

At least she had fun, right?
WRONG!
Apparently, glitter, glue, and scissors are only fun until the Disney Channel decides to show The Tinkerbell Movie. Yeah — then it's good-bye "Little Lady Craft Time" and hello to "Mommy Gets to Finish and Clean up the Stupid Glitter Time."
I have learned my lesson, and hopefully my guests, who are arriving tomorrow, won't mind a few little sparkling green flakes on the floor . . . . all over the dining table . . . . in their dinner . . . . on their socks . . . . under their fingernails . . . . on their scalps . . . . under their tongues . . . . . . . . . . . . . . sigh.

For more entries from Photo Story Friday, visit . . .

Hosted by Cecily and Honey Mommy