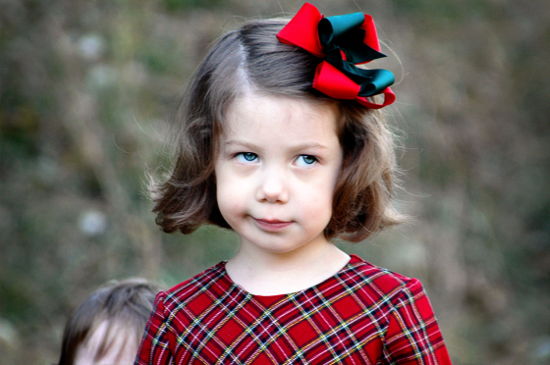 I decided to brave the snotty nose, the cold front, and the screams this past weekend, dragging taking the kidlets outside for an impromptu "Christmas Card Photo Session."
See that face up there?
The perfect visual definition of how the whole 20 minutes went.
And, I have NO idea where she learned that expression.
No. Idea.