While the rest of you have been dealing with extreme winter weather, this part of Texas has been beautifully mild.
The Little Lady took it upon herself to enjoy the weather in her own way, taking her blankie outside for a nap.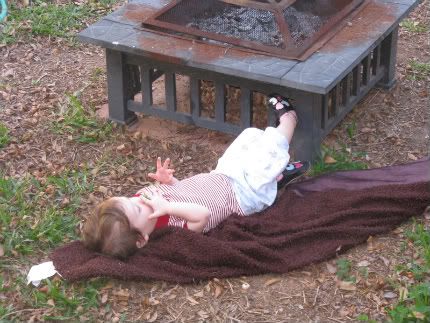 Of course, once she realized she had been caught, then it was all about being silly.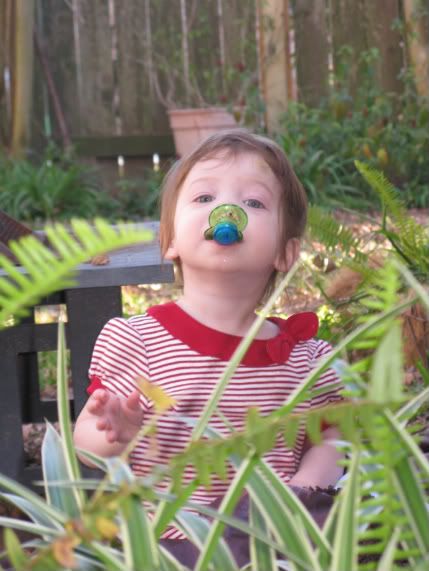 Turning from my silly daughter, I realized one of our magnolias is blooming again.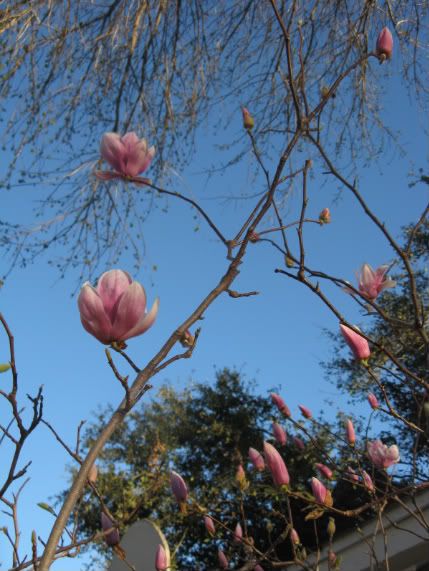 Hip hip hooray for warm weather.