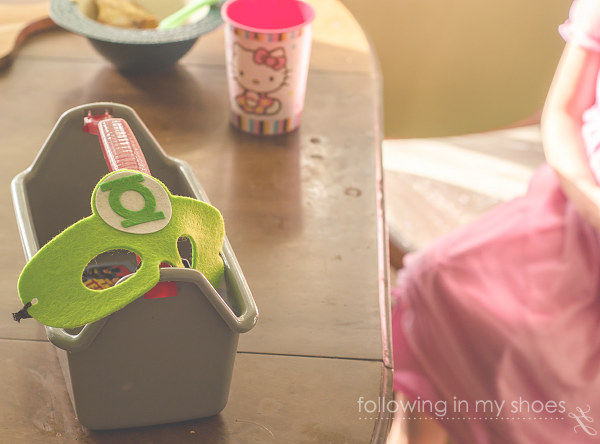 It's barely eight a.m.
I haven't had coffee, my eyes would still rather be closed, and SuperWhy is cheering me on to find Super Letters.  Yeah … coffee first, buddy.
And somehow, despite the fact the living room is still shadowed with the dark haze of early morning, the Boys (yes, Mr. Boy and Barney Kneeknuckles have become a tight unit since school let out) are streaming through the house, arms extended before them in perfect, flying poses.  Wearing their $1 masks from Target, they have transformed into "The Flash" and "The Green Lantern."  They are busy, busy, busy little Superheroes.
And loud.
And excited.
And ready to save the world!!!!!!!!!!!!!!!!!!!!!!!!!!!!!
(yes, it seems that goal requires a plethora of exclamation points)
Why hasn't someone figured out how to siphon off this energy?  I need a jolt (or two) of it this morning … and in my life in general.
Especially in light of the fact my middle child and the baby have become a collective force.  A raucous, dirty, jumping, fighting mass of boyhood.
Not even breakfast can stop it.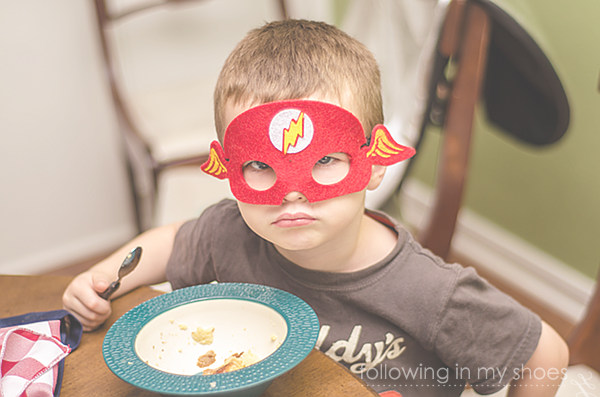 I think I'm getting my first taste of boy-filled Summer.
Where's my coffee again?