The weathermen are promising a "cold front" this weekend…. our highs should only be in the 80s!!!!
Do you understand how exciting 80s in September are for Texans????  And, it just so happens that this miraculous weather change is happening on the same weekend the Texas Aggies have their first home game.
Low temps AND Aggie football in our (new) home-town?  Cue the fall giddiness!
Once the calendar changed over to September, my internal seasonal clock went into Autumnal Mode.  I've been itching for cooler temps so I can unapologetically enjoy my pumpkin and apple baked goods, warm soups, and crusty breads.
And . . . so I have a good excuse to break out the fun pastas I snagged at World Market this week: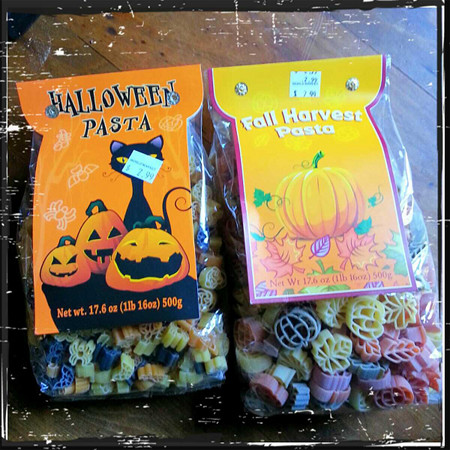 LIVE Fall Baking and Cooking Chat
Tonight at 9pm (EST or 8pm CMT), I am joining in with some of the other ladies from the Ebates Savvy Living Community for a chat on Fall baking and cooking.

All of us are eager to start enjoying the cozy comfort food that this season is known for and we can't wait to share recipes with you and hear about your favorite fall dishes!

So, join me, Kasey from Time 2 $ave, Tiffany from Eat at Home, Kim from Today's Creative Blog, the gals from Fabulessly Frugal, and Sami from Sami Cone tonight (Thursday September 6th) at 9pm EST. It will be a great hour of food talk!  You can jump in from the Savvy Living forum OR here on this post.  Either way is fine.

See you there!