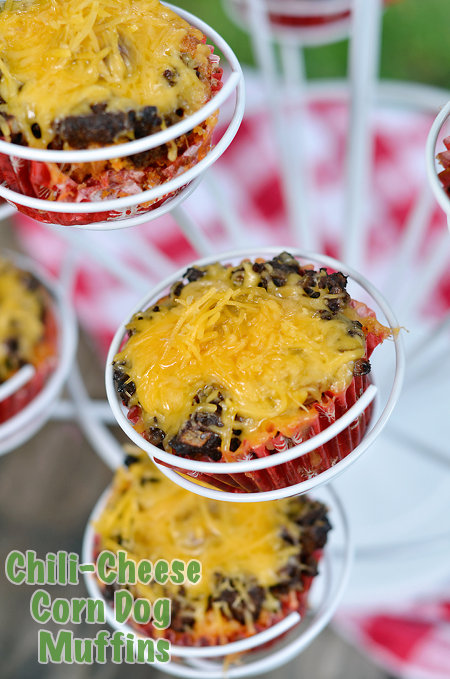 The Kidlets like Kidlet-Sized food.  It's just a fact of our life.  Sliders, meatloaf cupcakes and Stuffed Teddy Bear Biscuits are favorites around here.  If I make it small or put it in a cupcake liner, they are ALL OVER IT.
And … they love hot dogs.  Any. Kind. Of. Hot. Dog.
So, last month, I combined their love of small, cupcake-like food with hot dogs.  And, for the sake of the Husband, I added chili.
'Cause in his mind, chili makes everything better. . . and in the case of these Chili-Cheese Corn Dog Muffins, he was right.
"Oh. Em. Gee.",  (as the kids are saying these days) these things were good.  Crazy good.  The Little Lady agreed with us, scarfing down THREE of these muffins, whilst singing their praises.
No, literally singing their praises.  Like five-year-old little girls will do, my lil' songstress made up a song about "these are my favorite… my Mommy is so great …. cause she made me hot dog cupcakes … I love my Mommy…"
(I'm going to remind her of this moment when she's 15)
One of the best parts of this Chili Cheese Corn Dog Muffins recipe is that there are only 7 ingredients (plus water) and it only takes 30 minutes (start to finish) to make!!!  Yep — an easy meal for fun family dinners … even on a school night!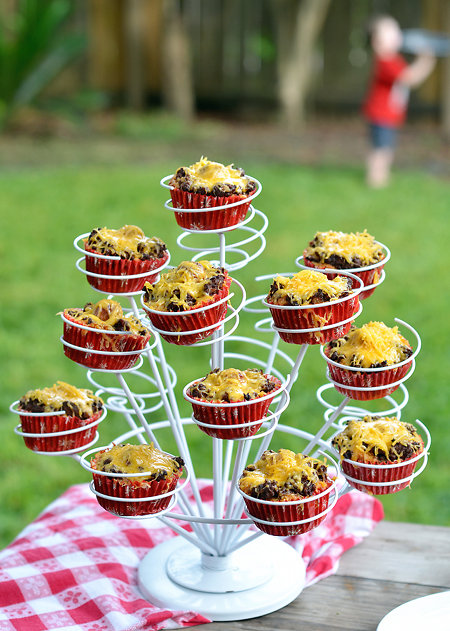 disclosure: This recipe was originally created as part of the H-E-B Meal Maker challenge; I received promotional items and compensation for my participation in the challenge and to assist in the creation of my recipes.  Any opinions expressed are my own.