Last month, our Small Group ended the school year with a pool party. Yes, it's been hot enough here (for months, it seems) for pool parties. But this post isn't about the water.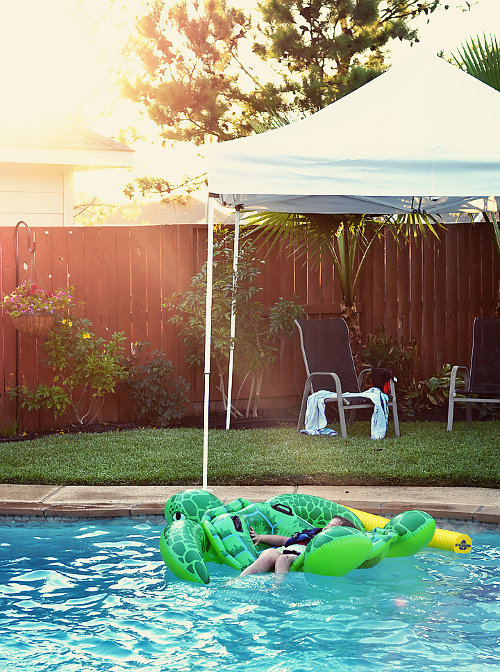 It's about food.
Each Sunday night, the 16 couples in our group take turns preparing the shared meal . . . and Ronnie and Ashely, the couple who prepared the food that week, are – by far – my favorite "real life" foodies.
They. Can. Cook.
Yes, "they" — this husband and wife cooking duo both cook, bake, grill . .  you name it.  And out of their talented hands came my newest obsessions: Mexican Chocolate Cake and Corn Pico de Gallo.
This cake?  Amazing.  Divine.  Swoon-worthy.  With Cinnamon Mascarpone Frosting.  Le sigh…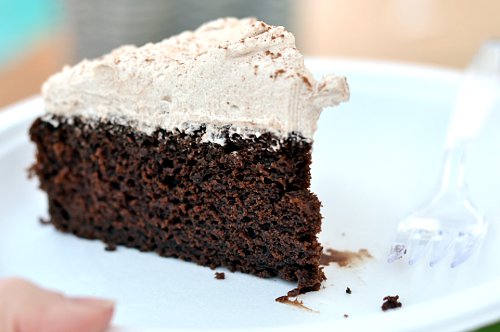 I am soooo making it for my birthday next year.  Yes, MY birthday.
(you can get the recipe here from Baked Bree)
And then, there was the simplest pico of corn, celery, and black beans . . . and it was the inspiration behind today's recipe for Grilled Corn Pico de Gallo.
I don't know where Ronnie and Ashley found the recipe or even what amounts they used of the ingredients.  When I asked Ashley, she told me Ronnie doesn't really measure everything — they mainly just mix it all to taste.
Finally . . . someone who cooks like me.
Since the Husband loves to grill corn, I decided to put him to task and used the roasted flavor of the grilled corn to tweak this recipe.  And, because being pregnant with Barney Kneeknuckles completely and forever changed my taste-buds, I threw in cilantro and red onion.
'Cause, why not?
The end result was a pico that we gobbled up last Friday night after a long, long day of working and wrestling kidlets.  It's great with tortilla chips and amazing with grilled steak.
Food makes me happy.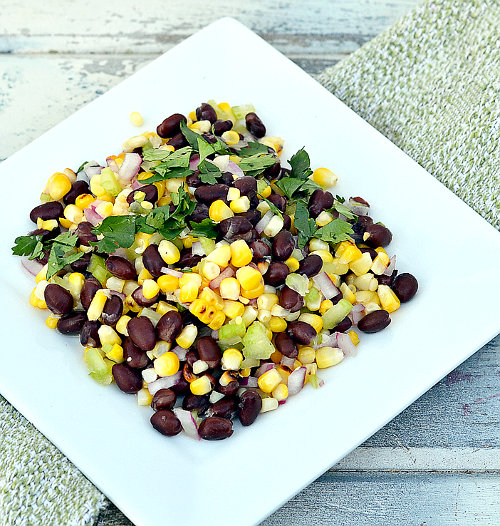 [print_this]
[/print_this]
How To Grill Corn On The Cob
Now . . . if you haven't grilled corn before, the Husband assures me it is one of the easiest things ever.
p.s. I'm supposed to let everyone know that the Husband has cleaned his grill since these pics were taken.  He was quite adamant about everyone knowing this
Pull back the husks (but do NOT remove them) from the ears of corn.  Carefully remove all silks and rinse each ear.  Push the shucks back up and over the corn.
Fill a bowl with water and add 1 teaspoon of salt. Soak the corn for 10 minutes.
Let your grill heat for 10-15 minutes.
Place the husk-covered ears of corn onto the grill, over high heat, for 15-20 minutes.  Turn the corn every 5-7 minutes.
Pull the husks back from each ear (CAREFULLY because they will be HOT) and set the kernels on the grill — just long enough to get a little char.
Remove from the grill and serve.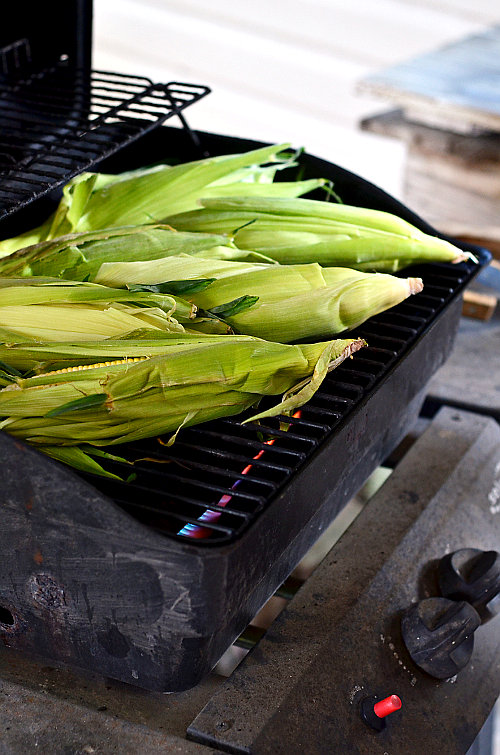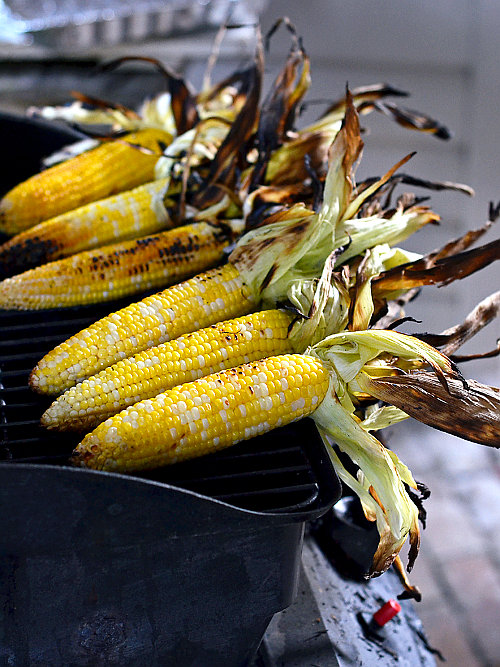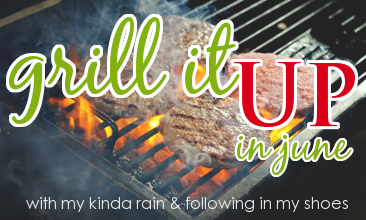 Every Friday in June, Lori from My Kinda Rain and I will dishing up our new favorite grilled recipes, AND offering a linky so you can add or find other great recipes.
What recipes will you see here?
June 8: Grilled Corn Pico de Gallo
June 15: Grilled Peaches and Homemade Ice-Cream with a Spiced Caramel Sauce
June 22: Grilled Bacon & Blue Burgers
And … honestly, I can't decide on the last recipe. I'm torn between three different ideas — so we will let that one be a surprise!
Alrighty — link up your favorite grilled recipes…

'); // ]]>