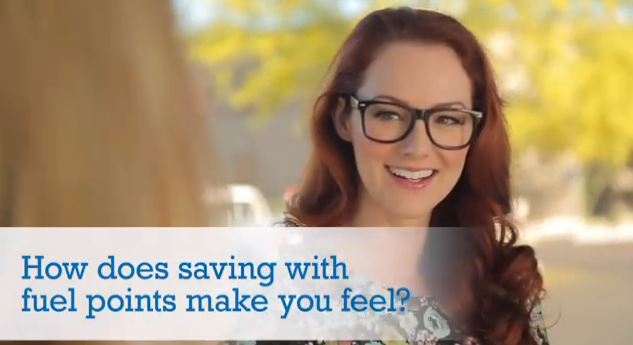 Since we moved to College Station, city of Aggie Football and a plethora of Kroger grocery stores, the Husband (ever mindful of ways to save) started stopping by Kroger whenever I sent him a list of things to pick up on his way home from work.  How was Kroger saving him money?
Two words: Fuel Points.
He banks those points and then uses them at Kroger gas stations (and some of the Shell stations that participate in the program) to get up to $1 off each gallon of gas that goes into his car.
Saving money makes my banker Husband happy, happy, happy.
(and then some)
To learn more about how the Fuel Points work (and to see how you can earn DOUBLE POINTS from now till July 27th), watch this video that a few of my fellow Mom Bloggers shot in Arizona last month.  They are also Kroger Fuel Point accumulators and share all the ways you can earn those precious points!
pssssst …. if you want to use the double point coupon mentioned in the video, you can click here to get yours!
disclosure: I partnered with Kroger to bring you the information in this post. Opinions expressed are my own.