Houston is a big city with big and small businesses alike.
And, so it seems, there is also equal-opportunity for those who can't spell.  Or punctuate.
Or both.
In one week — ONE WEEK — I snatched the following photos while driving to and from the groomers … the Little Lady's school … and Target.
Such a small radius with big, big errors.
(my former English-teacher's heart can't help but … sigh)
Sighting #1:
Those darn homonymns!  Shake your fist and eyebrowse at the sky!!!!!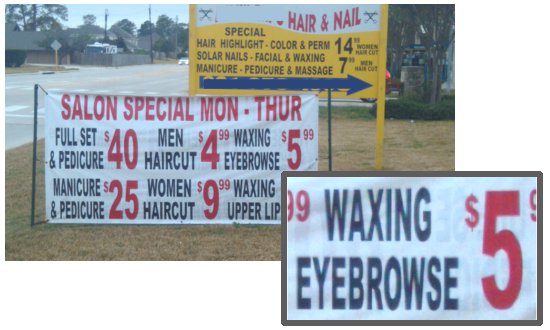 Sighting #2:
The Letter "I."   So versatile you can replace an "E"  with it any. time. you. want.  Except —  oh, yeah.  You can't.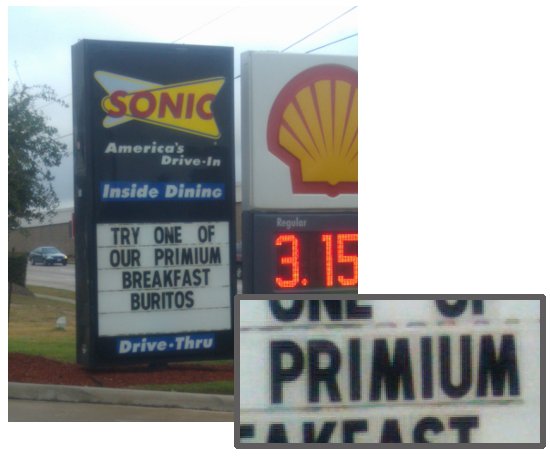 p.s.  This Sonic?  I noticed last week that they had another interesting spelling displayed on their marquee: "midnighth".  Perhaps — just to give the sign-person the benefit of the doubt — someone is hoping to bring back Ye Olde English.  At least, that's my hope.  
Sighting #3:
The wanton apostrophe strikes again …. at an EDUCATIONAL center.  For anyone confused by this one … an apostrophe doesn't equal "plural."  Think on that for awhile.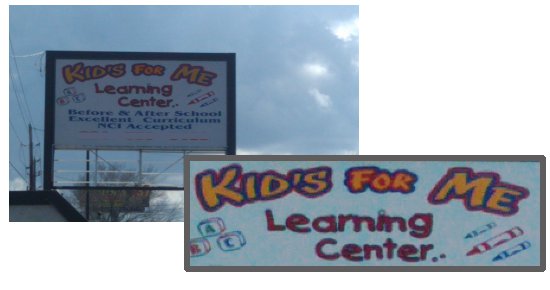 Sigh.  The first and last examples kill me the most … they are PERMANENT SIGNAGE.  Permanent… made by someone OTHER than the business owner.  Seriously?  No one caught the mistakes?  No one thought to call up the owner and say, "Hey, just thought you might want to change this misspelling … get rid of this incorrectly used apostrophe."?
No — money exchanged hands.  Signs were made.  Grammar and Spelling were shamelessly ignored.
And all of these businesses lost a potential customer. . . because I don't have eyebrowse, am not sure how premium "primium burritos" really are, and no way in you-know-where am I sending my child to a place of learning where a basic understanding of grammar is lacking.
Thank you and good day.
p.s.  Yes, I know that I have sprinkled run-ons, fragments, ellipses, and dashes everywhere.  It's for effect, rhythm, emphasis and voice, people, so it's all good.  Promise.  😉