Houston's temperatures have been flirting with the 80s lately.
We're officially in flip flop weather and gardening season.
Two weeks ago, I made asked my husband to build a garden box.
A new garden box.
(because last year's garden box was a complete and utter fiasco)
This year, I was specific.  The box would be taller . . .and longer . . . and deeper.
With lots and lots and lots of GOOD dirt.
This year, I was in charge.
And, like a good boy, he listened to me.
Now . . . I have beautiful okra and cucumber and zucchini seedlings.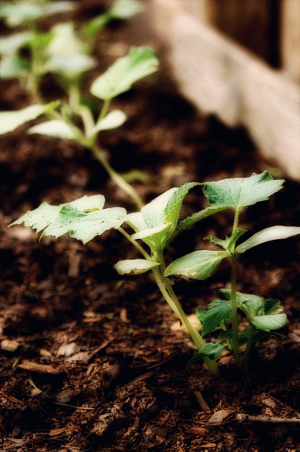 And one of the tomato plants is already promising tasty summer fruit.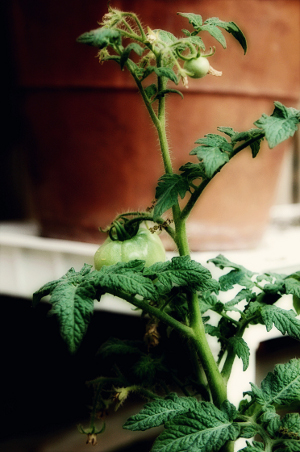 Those fresh vegetables are probably the only way I'm going to handle being pregnant . . . in Houston . . . in a hot, hot, hot, hot, hot summer.
They better grow, darn it.
(For more Wordless Wednesday — or Semi-Wordless Wednesday, as the case may be — posts, visit Dagmar's Momsense, Parenting By DummiesSeven Clown Circus) and