Last week, I spent several days hanging around the South Plains of Texas … flat, dry, hot land with sudden bursts of terrain that seem to be straight out of an old 1960s cowboy western movie.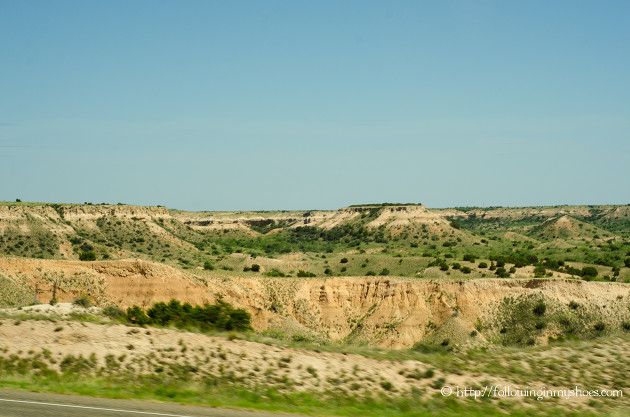 It was an overwhelming trip, chock-full of information from representatives of the Beef Council and from area Ranchers.  I'm still trying to wrap my mind around all that was presented to those of us attending … from a tour of the Hale Center Feed Lot to a few, hot hours on the Matador Ranch, a working ranch that has been open since well over a hundred years ago … everywhere we went, information was poured all over us.
Until I've finished collecting my thoughts and revisiting my notes, I thought I would leave you with a few images from the trip — images that only give the briefest glimpse into life there in Lubbock, Texas.