This month has been a whirlwind with trying to get the house listed and trying to search for a new home.  Stressful?  Absolutely.  And, with the pressure of keeping the house clean for those "I wanna see your home NOW" showings, I haven't spent much time in the kitchen.  I learned my lesson the hard way the first night after we listed it… the moment you start a big dinner is when someone will want to swing by with their realtor.
So, when a local Zoe's Kitchen restaurant contacted me about trying their take-out meals, I was all for it.  Let someone else do all the work?  I just have to pick it up?
Heck, YEAH!

Zoe's Kitchen is a restaurant big on flavor and big on fresh ingredients.  On their normal, dine-in menu, you'll find soups made from scratch daily, crisp salads (the Greek Salad looks amazing), made to order sandwiches (grilled pimento cheese, anyone?), as well as grilled entrees, pastas and kebobs.  Definitely a strong Mediterranean presence on this menu!
But, another aspect of this restaurant that makes it unique and definitely a favorite for this stressed, busy mom is the take-out menu, which offers "Take-Home Tubs".  Full of freshly made food, these tubs allow you to take Zoe's home and enjoy them "as is"  . . . OR in your own recipe!
Need ideas?
Turn their classic hummus into a greek layered dip. 
Use the zesty pimento cheese (with huge chunks of real cheese, I might add) for a topping on a "hot-off-the-grill" burger.
Heat up their red potato salad with some green onions for a warm breakfast hash.
Use the marinated slaw as topping for fish tacos or pulled pork sandwiches.
It doesn't take much to get the culinary wheels turning, does it?
Submit Your Fresh Take Recipe and Win!
Now through August 13th,  Zoe's Kitchen is holding a recipe challenge.  Use one of their take-home items in a new recipe and submit it for your chance to win a trip to their headquarters and a year of Zoe's food!  Yummy prize!!!!
Our Thoughts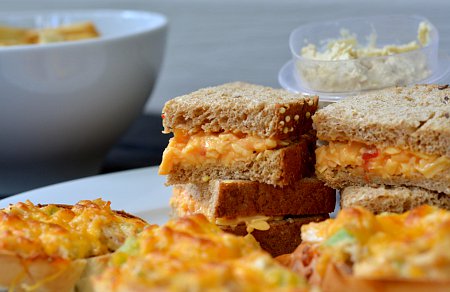 We were allowed to sample a variety of Zoe's Take Home Tubs, including the Pimento Cheese, the Chicken Salad, and their Hummus.
I was very impressed with the Chicken Salad, which is nearly ALL chicken and very little filler.  I did miss the crunch of additional ingredients like celery and apple, but the salad is a great base for any sandwich or even baked dishes (I have a recipe coming soon for individual, school-lunch friendly "pot pie muffins" using this chicken salad).
My husband, who still loves the childhood favorite pimento cheese sandwiches, was eager to try Zoe's pimento cheese.  It had gorgeous color and, as I mentioned above, was full of thick cheese.  But, consider yourself warned: this is NOT your mom's pimento cheese of the 1980s.  Those pimentos are SPICY and come on strong.  We added quite a bit of may to make it more palatable for our taste-buds and those of the Kidlets.
I adore Hummus so it was by far my favorite.  Did I do anything special with it?  Yes — I opened it and dug in with pita chips.  For me, there is nothing else needed.  Sigh … I love hummus.
My mother in law and father in law, who where around helping us work on the house, also enjoyed the take out items, particularly the potato and pasta salads.  It was so nice to have these ready-to-go foods; it saved both me and my mother-in-law time time as we worked on the house!
Try Zoe's for Yourself!
Zoe's Kitchen has restaurants across several southern and southwestern states: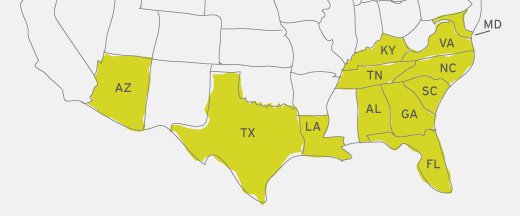 Stop by for yummy food … OR enter to win two complimentary meals!
Giveaway
For your chance to win two complimentary meals for any Zoe's Kitchen location, leave a comment on this post answering the following question:
Are you a meal-planner or the "pick something up on the way home" type?

Bonus Entries
Any of the following options may be completed for any extra entries into the giveaway.  These additional entries are completely optional and not required.  Please leave a separate comment for any completed extra entry.
Giveaway ends August 13th at noon CMT.  Winner will be notified by email and will have 48 hours (from the time the email is sent) to confirm his/her win.
disclosure: I was given a variety of Zoes take-home items to facilitate this review/giveaway and a recipe I will be sharing soon.  All opinions expressed are my own.