Are we SERIOUSLY this close to another school year?  Where did the summer months go?
If the first bell is looming ahead for our Kidlets, then it is time once again to brainstorm easy, family-friendly dinner ideas AND time for another H-E-B and ConAgra Meal Maker Challenge!

The Meal Maker Challenge has become a ritual around here; for the past two years I have had a lot of fun sharing dinner ideas with you.  These family-friendly recipes have become favorites in our home and I am excited about the new recipes I am bringing to the challenge this year.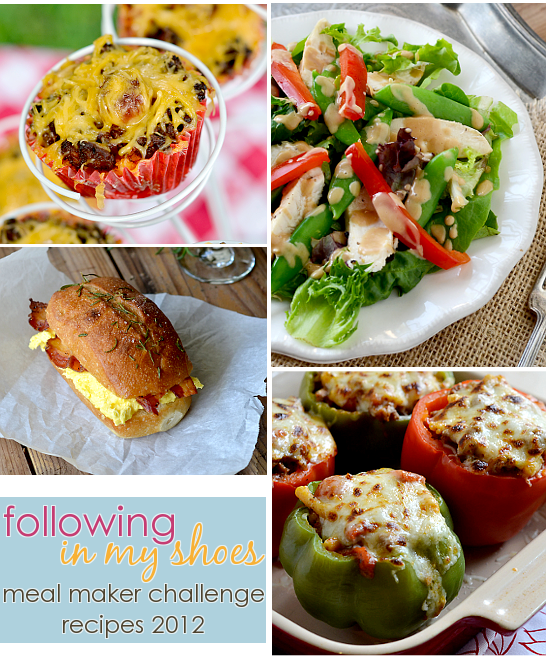 Each of the meals you see pictured above can be prepped and cooked in under thirty minutes and has seven ingredients or less.  Yup, that's it!  And, the best part?  They are delicious and the Husband and Kidlets loved them all.
Starting next week, I will present the recipes (one a week) and then YOU will have the chance to support my efforts by voting for my recipes.  Yes, it's another year of voting for your favorite meal ideas.  The two bloggers with the most votes will then face off in a cook-off … kind of like Iron Chef or Chopped for foodies.  BRING IT ON!
Want to start visiting the competition other bloggers?  Here they are:
Energizer Bunnies Mommy Reports
Hopefully, regardless of who wins, between the ten of us in the challenge, you will come away with great ideas for easy school-night meals!!
disclosure: for my participation in the challenge, I was provided with product and gift-cards to facilitate the creation of my recipes.