* * * * As of 11:59, Sept. 1st, comments for this giveaway are closed. * * * *
First of all, I want to congratulate the following readers for winning the 5 prize packs from H-E-B and ConAgra: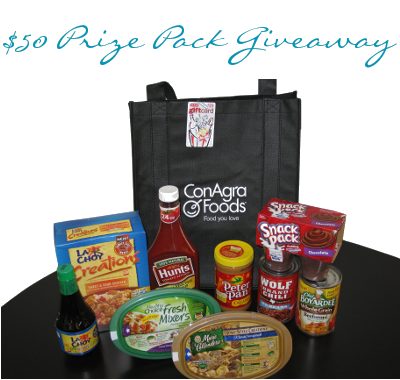 And NOW for the exciting news:
I received an email this morning confirming I was chosen to be one of the Back to School Bloggers receiving a $500 H-E-B SHOPPING TRIP!!!!!!!
(can you hear me screaming like a 13 year old girl at a Justin Bieber concert?)
But even MORE exciting is the fact that ONE of my readers will get to win the SAME SHOPPING TRIP!!!!
(ok, now YOU scream like a 13 year old girl at a Justin Bieber concert)
Here are a few of the important details:
The shopping trip will take place in HOUSTON on

Wednesday, September 8th

.
Breakfast and Lunch will be provided.
We will be meeting with Phil Lempert — the "Supermarket Guru!"
How You Can Win:
I am to pick one reader ASAP for this trip so here's how this giveaway will work:
This contest will run now through 11:59 pm tonight (September 1st).
If you want to be entered into this contest to go with me and receive a $500 Shopping Trip in Houston, please complete the mandatory entry.
If you submitted a comment to any of my previous Meal Maker Challenge Posts, EACH of those comments counts as a "bonus" entry for you, increasing your odds of winning!
I will end the contest promptly at 11:59 tonight, draw a winner (using Random.org) and will email the winner to confirm.
Alrighty — ready for the mandatory entry?
What is the 1st thing you would put in your cart if you won the $500 Shopping Trip to H-E-B?
And . . . . good luck!!!!!!!!!!!!