We have a winner!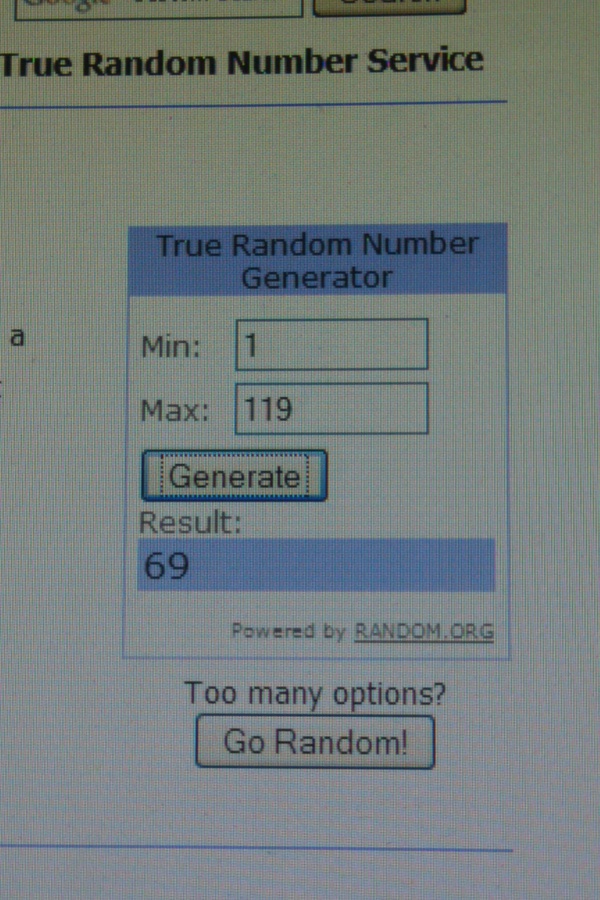 (Isn't this pic lovely? We have a new, wireless keyboard and I can NOT figure out how to enable the "print screen" option . . . had to resort to my phone's camera to take a pic of the Random.Org draw!)
There were 27 "Official" entries on the shopping trip post; of those 27, there were 6 people who had previously earned bonus entries thanks to their comments on my other HEB Back to School Meal posts.  I exported these bonus entries, as well as the 27 official entries to an ExCel document.  The grand total?
119 entries . . . 45 of which belonged to ONE person (this girl was on TOP of commenting!).
Winner #69 . . . Shannon S!*
Congrats, Shannon, and thank you to everyone who commented on my recipe and giveaway posts over the past 6 weeks; I had so much fun reading your back-to-school tips and favorite recipes!
*In the event that Shannon indicates she is NOT able to attend the Shopping Spree (which will take place Sept. 8th), I will draw another winner.