You may have seen my tweets and Facebook updates: I have to run.  Like — really run . . . next WEEK.
But, wait — I'm not just going for a stroll through my neighborhood.  I'm running in Central Park (you know, the one in Law & Order that always has impossibly fit people jogging through it and chatting away like the running is a piece of cake) . . . .with JARED.  Yeah — that Jared of Subway fame.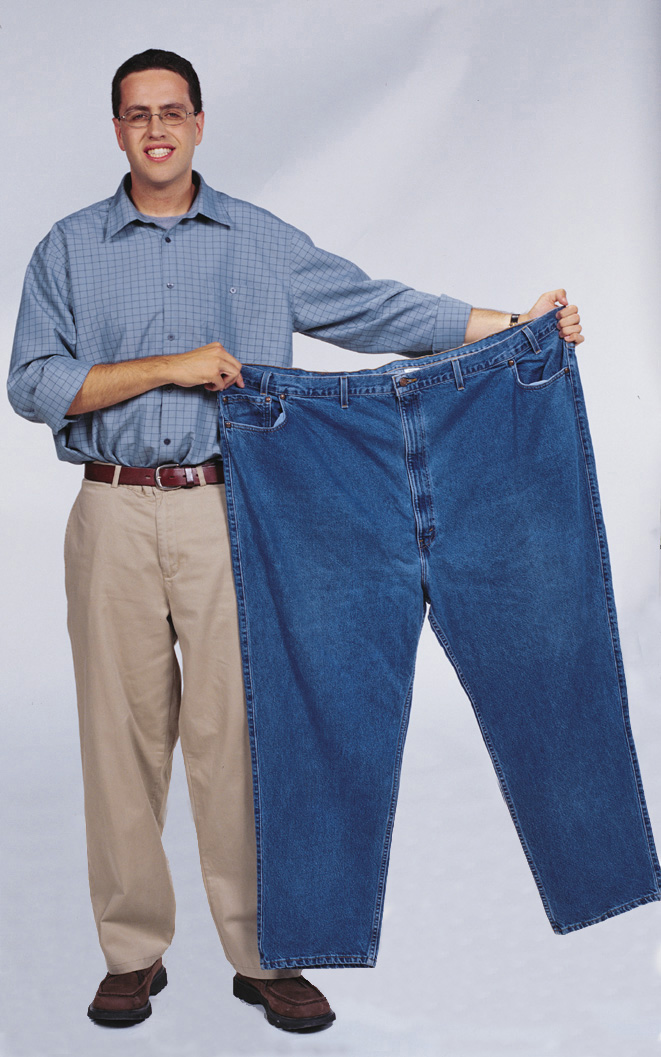 But, WAIT — I won't only be with Jared (who is in training for November's ING New York City Marathon).  Oh, no — I'll also be running with a professional: the winner of last year's marathon.
Ok . . so now we have me, Jared, and a professional, marathon-winning runner . . . what could make me feel more awkward?
How about adding around 15 flashing paparazzi-like cameras into the mix?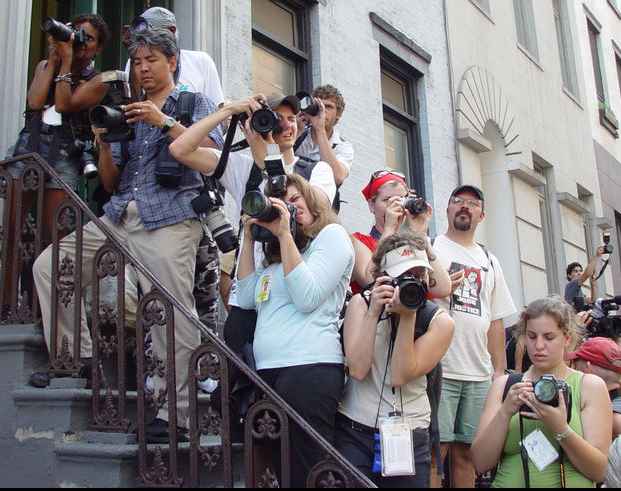 OH! Did I mention there's a chance that Spandex will be present as well?  Since I am not a runner and have no CLUE as to what runners wear, I've been seeking advice and tips.  One bit of info that keeps being offered is wear "something supportive or compressive."  Think "Spandex."
(Ummmm . . . there's a "BIG" reason why I avoid spandex.  It's called . . . my Mommy Booty.)
RACHEL —

STOP

!

What in the world have you gotten yourself into?  Why are you leaving Texas?  Why are you running with Jared? Why are you running in spandex and WHY are you going to let a bunch of photographers document the horror the event?
Well, folks — it was all set into motion when I made the choice, several months ago, that I was going to change my life.  No longer would I continue on the path toward inactivity, poor health, and obesity.
I was going to change — be thinner, active and healthy.  I was going to set an example for my children — a good example — of what it means to be a health-conscious adult.
In short, I've Committed to being Fit.
You know from my blog posts that being fit is an ongoing journey; one doesn't wake up, snap one's fingers and suddenly become thin and trim.  It's HARD WORK.  I've fought for every bit of my 30 pound weight loss.  I've sweated buckets and fallen flat on my face (more than once), but I've kept going.
I am not ever going to stop living my healthy lifestyle.  Sure, there will be mishaps along the way (thanks to a Nutella addiction that rears its ugly head from time to time), but I will keep going.
That's what it means (for me) when I talk about my Commitment to being Fit.
Jared is renewing his own commitment to fitness after putting on a few pounds over that past year.
(see . . . it happens to all of us)
Part of that commitment involves running in Novembers' NY Marathon, the world's largest and most known marathon.
Subway is helping him with his goals AND they are launching a new initiative:

Commit to Fit

.

The program is all about encouraging the rest of us to join Jared and set our own goals . . . a personal goal that will help us lead a fitter, healthier life.
Does that mean we all need to run the NY Marathon?  No.
Does that mean we all need to join a gym and wear spandex?  No (but if you want to so I'll feel better about my spandex, you can)
Does that mean we all need to stop eating Nutella and only eat bark and berries?  Um . . . no.
The point of Subway's Commit to Fit campaign is to get each of us to evaluate how we can achieve a healthy lifestyle and set a goal that works for us.
We're all different; we don't have the same lives, the same schedules, the same physical abilities or dietary needs.  But — we ALL can make a personal change — set a personal goal — take a step on our personal journey toward fitness.
So, now, my commitment means I have set a new goal: help out my heart by learning to run.
I have the shoes and the spandex will be arriving today.
And, next week, I'll be donning both to move through Central Park with Jared (and two of my favorite Mamavation people, Lisa, from 50 in 8, and Leah, founder of Mamavation).  I'm not sure what a Marathon Training Run is like . . . but I'll be doing it.
Hopefully, there won't be too many photos of my spandex-covered booty when it's all over.
Hopefully.
Want to follow my Central Park run next week?  Watch for my tweets using the hashtag #commit2fit  . . . I will DEFINITELY keep you updated.  And, when I get back, I may even have a ton of pics and some prizes to giveaway.  Just maybe. (if the spandex hasn't cut off all circulation, that is)
What about you?  Have you set a goal this year (or even this month) toward better health?  Share and let me encourage you too!