I spent a long time researching Kale Chip recipes — while they were all pretty straight forward, there differences.  Some called for salt & pepper only . . . others called for paprika . . . and one recipe called for a mixture of balsamic vinegar and olive oil to be sprinkled over the kale.
Too.  Many.  Options.
Could.  Not.  Decide.
In the end, I decided to take things from several of the recipes and do my own thing.
The result?
ONLY THE BEST FREAKIN' SNACK EVER!!!!!
(seriously)
Here is how I created this crispy green goodness.
Step One: Wash your Kale
(I used about half of the kale bunch I purchased from the grocery store)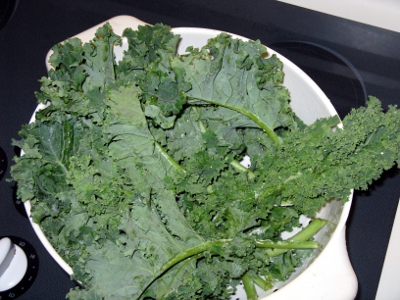 Step Two: Dry the Kale
(since I don't have one of those newfangled salad spinners, I dried the leaves with paper towels)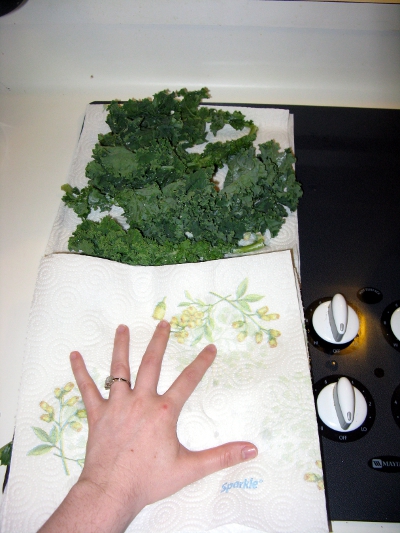 Step Three: Tear the leaves into smaller pieces, place them in a bowl, and pour 1 tablespoon of Olive Oil over the leaves.  Use your hands to spread the oil over the leaves.
(My bowl wasn't large enough to handle all of my leaves, so I oiled the leaves in two batches, splitting the oil evenly)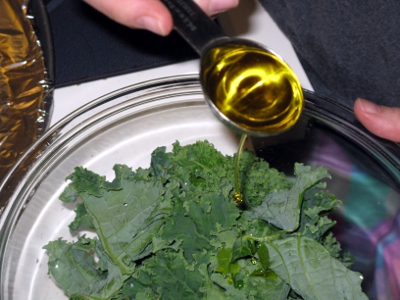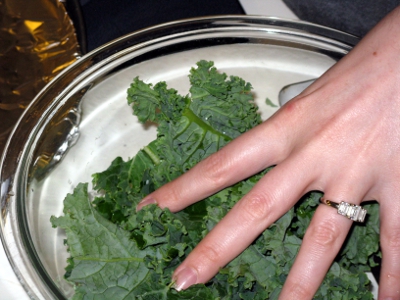 Step Four: Spread the oiled kale in a single layer on a sheet pan.  If you have a bunch of kale like yours truly, you'll need two sheet pans.  Sprinkle your seasoning mixture onto the leaves; use as much or as little of the spices as you want.
(I use a salt, pepper, garlic mixture — 1 tsp black pepper, 1 tsp of garlic powder, and 1 tsp of salt . .. next time, I'll probably use less salt)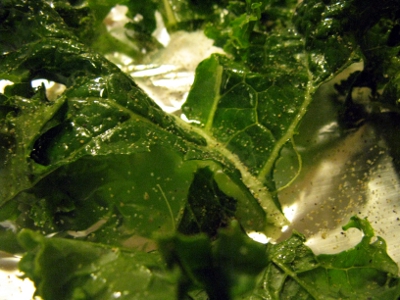 Step Five: Bake for 15 minutes at 350 degrees — watch carefully; the chips should still be green.  Apparently, if they get brown, the kale turns bitter.
(ignore my dirty oven)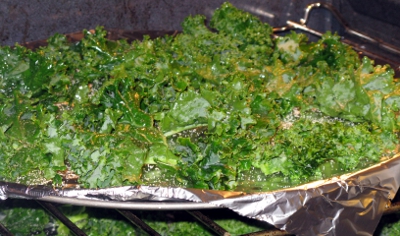 Step Six: ENJOY!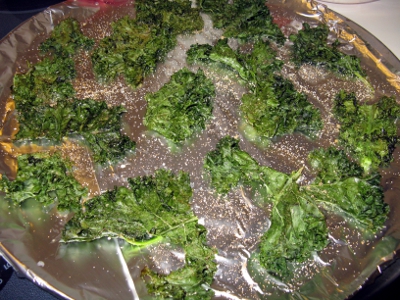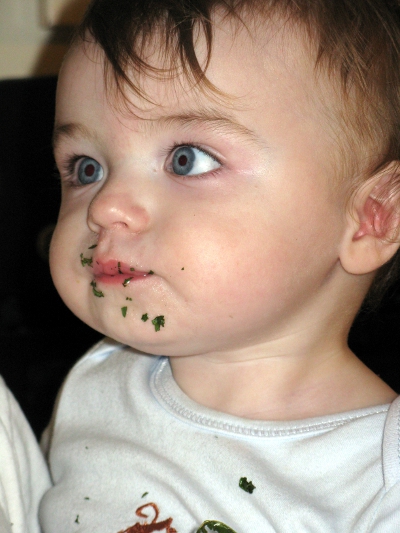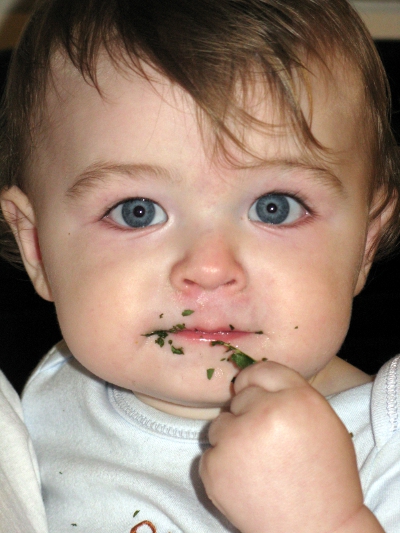 (Yes, Mr. Boy LOVED them!)