Whoa!  Two posts in one day?  What's the world coming to around here, that's what I wanna know.   Luckily, I can answer my own questions — yes, I talk to myself.  Don't judge.
I'm tired of feeling gross. Heavy.  Jiggly.  Frumpy (I think this is officially my word o' the day).
The physical me just ain't cutting it, and it has been this way for some time.  Years and years ago, I was a lithe young thing.  I could eat anything and everything and not pay the piper for it.
Yeah, my body is the only thing I miss from my high school day.  5′ 9″ and 125 pounds.  I could shop anywhere I wanted, without the restriction of size.  I didn't have to look for the Women's section or worry about holding in my stomach while trying on jeans.
Then came marriage and babies. . . .and a bunch of ounces and pounds.   A LOT of ounces and pounds.
Ninety.
NINETY pounds — that's how much I have gained in only 13 years.
9-0.
Holy freakin' cow.  It's taking every bit of determination to keep myself from ending this post, erasing what I just wrote, and ignoring the need for change.
Two hundred and fifteen pounds.  My official weight (just checked via my handy dandy IKEA scale, in case you're wondering).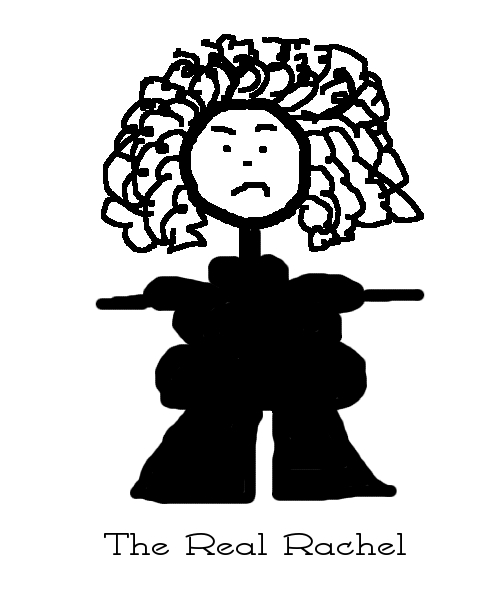 How did I get like this?  Why did I let myself morph from a girl who was active — played tennis in high school and took weigh training classes in college — into a woman who would rather sit all day than break a sweat?
What happened to me?
You know — I don't have time to try and figure all of that out; it's a matter of the past.  What I NEED to do is start making some changes, and those changes need to start NOW.  The longer I wait, the harder it will be; plus, what kind of example am I displaying for the Little Lady?  I don't want her to think my sedentary, flabby lifestyle is the way to go.  I don't want my daughter to be in this same place 30 years from now.
In an effort to quit complaining and actually do something, last night I started researching.  I looked into gym memberships, online exercise plans, Weight watchers — I read about it all.
In the end, I've decided to start with Mamavation, the link to which I found on a fitness-themed blog.
Mamavation?  What the heck is that made up word?
It's what (I hope) will be the answer for me.
It's not a gym or an eating plan; it's not a magical weight loss pill.
Mamavation is group of women/moms banding together in support of one another with one clear goal in mind: help each woman start living a healthy, active lifestyle.  Using Twitter and other social media, the women in Mamavation help motivate and educate women — for their family's sake as well as their own.
Moms encouraging me?  Moms to whom I will be accountable?  Moms who will help me devise my healthy living plan?
I'm in.  I'm soooooo in.
I'm not naive — I know that it will still all come down to me, but I'm ready for that challenge.  I'm ready to put forth the energy and sweat to make a difference in my life.
My end goal?  Well, I don't think I'll ever be "Old School Rachel" again, and that's ok.  I want to be healthy, under 200 pounds, and the catalyst that spurs my husband to change his own lifestyle habits.  And — I want to be the mom who has the energy to chase after her toddlers.
I want to be a new, better me.
p.s. I've also decided to "try out" to be the next "#Mamavation Mom!"  This would the chance of a lifetime to have hands-on support, tools, help and planning from a doctor and fitness experts.
Wanna help me achieve this goal?  Get on Twitter and send the following tweet:
Hey @bookieboo I want @Rachel_L to be the next #Mamavation Mom. She has my support!
What? You don't "tweet"? Heavenly stars! GO SIGN UP! (1) It's fun, (2) you can follow anyone in the world, and (3) YOU COULD HELP ME BE THE NEXT #MAMAVATION MOM!!!!!!!!!!!!
Go! Go NOW! Tweet away . . . over and over again. HELP ME WIN!