Is that a sign I'm a little more anal left-brained than I care to admit?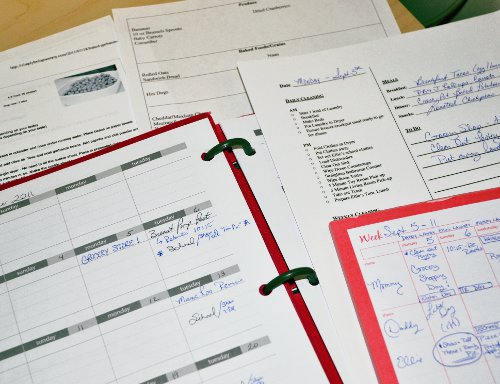 This past weekend, instead of enjoying the first weekend of College Football . . . or enjoying one last weekend of summer fun . . . I spent over two hours planning meals (allllll of them — not just the dinners), printing recipes, creating a grocery list, and setting up a "Household Organizer" for our appointments, cleaning schedules and anything else that can be mapped out on a calendar.
And. It. Was. FUN.
Right now in my life, I need a check-list for each day — something to help me remember to do things like eat, go to the doctor, and make the beds.
('Cause, without the reminders, I pretty much just sleep and make milk for Barney Kneeknuckles.  Yep, my life is glamorous.)
So, starting this week (the first full week on my own since the baby was born), I have a plan for each and every day.  Little everyday tasks mapped out.  Laundry days assigned.  Weekly projects determined.  Breakfasts, lunches, and dinners chosen.
Life with a preschooler, a toddler and a newborn?   BRING IT!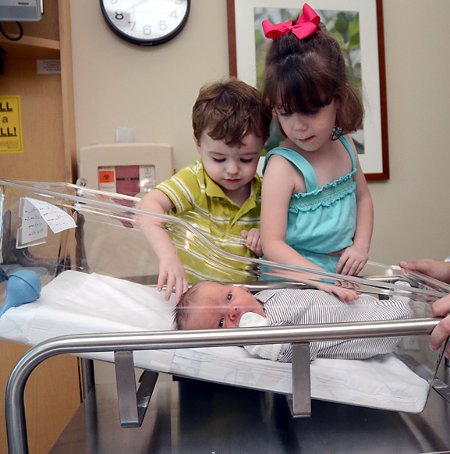 What We Are Eating This Week
Breakfasts
Breakfast Tacos, Breakfast Cookies, Oatmeal
Lunches
Corndog Muffins, Homemade Pizza "Uncrustables," Puzzle Sandwiches, PB&J Roll-ups, Left-Over Quesadillas, Salad (for Mommy)
Snacks
Roasted Chickpeas, Fruit and Whole Wheat Crackers, Veggies and Homemade Dip
Dinners
Monday: Crockpot Baked Potatoes , Green Beans
Tuesday: Bean & Cheese Quesadillas, Homemade Spanish Rice
Wednesday:  Crock-Pot Greek Chicken (one of my freezer meals), Egg Noodles, Roasted Broccoli
Thursday: Leftovers and salad
Friday: Homemade Pizza Night
Saturday: Crock-pot Chicken Masala, Naan, Roasted Brussels Sprouts
Sunday: Leftovers and salad
Yes — quite a few crock-pot recipes, as usual.  Why?  Well, everyday around 5-6pm, a strange phenomenon occurs in our home: the Witching Hour!  My kids are INSANE during that time … the crock-pot saves all of our lives on those nights!
I'm all about being organized AND going easy on myself these days.
So, what does "Household Organization" mean for you and your family?
This Menu Plan is linked with Orgjunkie.com's Menu Planning Monday.