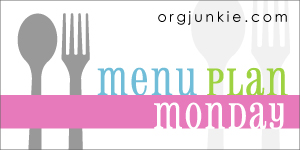 ***  Dr. Renna will be joining the Mamavation Web Show Monday Night (9 pm central time); she is our official physician nutritionist for the Mamavation Boot-Camp Moms.  A pediatrician and certified nutritionist, she specializes in helping families (that's right: adults AND children) overcome obesity.   The show Monday night will be a Q & A session with Dr. Renna.  As Leah said, "bring whatever questions you have. Your questions can pertain to your family, children, or yourself. Don't worry, she knows it all!"
I've been promising myself for a few weeks that I was going to try branching out from the meal plan created for me by Dr. Renna.  Guess what?  I finally did it.
When we met for our phone consultation, she gave me a TON of fantastic information about eating in a healthy balanced way.  The guidelines?
2 (small) protein servings.
This balanced approach is supposed to be what I use to plan my meals each day, but . . . . . I cheated.
No, I'm not talking about stuffing my face with french bread, brie, and chocolate (but, boy, does that sound good right now).  I cheated by NOT menu-planning.  I was too scared to try it on my own.
For nearly five weeks, I've been repeating the weekly plan Dr. Renna and I mapped out.  The same seven days of breakfast, lunch, dinner, and snacks over and over and over.
It worked the first, second, and third weeks, but I'm little tired of the same meals every week.
Just a bit.
Yesterday, I finally grew up — a little bit, anyway.  I changed up the weekly plan changing out the dinners.
I know what you're thinking: I'm so bold.  SO BOLD!
The majority of these great, mouth-watering recipes at Weight Watchers and Spark People.  (The Weight Watchers site was hard to navigate, but Spark People was a breeze.)  Two recipes, however, comes from one of the Mamavation Sisters!  Heather, at On Pans and Kneadles, is dedicated to creating healthy and delicious meals for her family.
Here are my first, "self-planned" dinners on my journey to being healthy!

Monday:
2 C Salad w/ 2 TB dressing
Tuesday:
Freebie Meal (once a week, I can eat whatever I want for dinner.  WHOOP!)
Wednesday:
Grilled Turkey Patties (4 oz serving) w/ Avocado slices
2 C Salad w/ 2 TB dressing
Thursday:
Baked Chicken Breasts (4 oz serving)
Healthified Mac-n-Cheese (1 cup) *Recipe Modification: this recipe calls for 1 C pureed carrots; I will be using pureed butternut squash.
2 C Salad w/ 2 TB dressing
Friday:
1 C Salad w/ 2 TB dressing
Saturday:
2 C Salad w/ 2 TB dressing
Sunday:
2 C Salad w/ 2 TB dressing