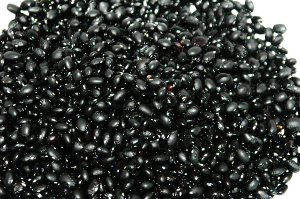 I haven't posted about menu-planning in quite awhile — the reason is I am playing with the game of "Monthly Menu Planning."  That's right; I spent one day planning meals for the entire month.
It was exhausting.
Actually — I jest.  It wasn't difficult; it was easy.  Easy to sit down, calendar by my side and assign meals to days. . . Soups on Fridays, Crockpot meals on Tuesdays, Leftovers on Thursdays.   Each day had a theme and within about two hours, I had the entire month planned, recipes bookmarked, and the menu-calendar printed and hanging on my fridge.
I was organized.
(click here to see the full menu and browse the links)
Then this week arrived — the week of rotisserie chicken, mushrooms, and thai food.  And this Mama didn't wanna go grocery shopping.  Didn't want to load up Mr Boy and the Little Lady  . . . pack a back full of food just to keep them quiet while I shopped for food . . . didn't want to hear, "Mommy, I want that, that, THAT!"
Did. Not. Want. To. Do. It.
So, I didn't.
Instead, this week, I shopped from my pantry — using the random ingredients that have been lurking in the dark recesses, waiting for the day they would be called to the front lines.
First up?  A package of dry black beans and a can of organic pumpkin.
What in the WORLD could I make with two such random ingredients?  Hmmm . . . well, I've made black bean chili before and I've made pumpkin chili before. . . .
LIGHT BULB moment, people.
Or, as Joey Tribbiani from "Friends" would say . . . "Put those hand together!"
(sidenote – I miss "Friends")
Yup – Black Bean and Pumpkin Chili.
And it's GOOD. . . Hubby was SHOCKED when I told him there was pumpkin in it.  I withheld that little fact till after he had taken his first few bites and AFTER he had said, "Wow — this is really good chili."
The pumpkin puree was not overwhelming — you're not going to think you're eating some pumpkin pie experiment that's gone horribly wrong.
I promise.
The pumpkin just gives it a light, earthiness that goes well with the heat of the spices and the flavor of the black beans.
This is a perfect chili combo and is definitely going to be made again this fall and winter, although next time I'll try roasting a fresh pumpkin.  Mmmmmmm.
[print_this]
Black Bean and Pumpkin Chili
1 TB Olive Oil
1 small Onion, diced
2 dried Red Chilies, cut into slivers (I used my kitchen shears)
4 cloves of Garlic, minced
2 tsp Chili Powder
1 1/4 tsp Cumin
1/2 ts Oregano
1/2 tsp Salt
1/4 tsp fresh cracked Black Pepper
1 1/2 C Chicken Broth
1 large can (28 oz) Diced Tomatoes (another item found in the back of the pantry)
3 C of black beans (cooked the previous day using my crockpot – if using canned, I'm guessing 2 cans, drained and rinsed)
1 can of Pumpkin Puree (or two cups of roasted pumpkin, pureed)
Heat the olive oil over med-high heat and saute the onion, chilies, garlic AND the spices until the onions are translucent.
Add the chicken broth, diced tomatoes (do not drain the liquid) black beans, and the pumpkin puree, stirring to blend the liquids and puree.
Bring to a boil and then lower the heat.  Allow the chili to simmer for 30-45 minutes.  The longer it simmers, the more it will reduce and thicken.
Serve with cornbread or a good, crusty whole wheat bread and salad.
(this made plenty for our family of 4, including enough to have leftovers the next night)
[/print_this]