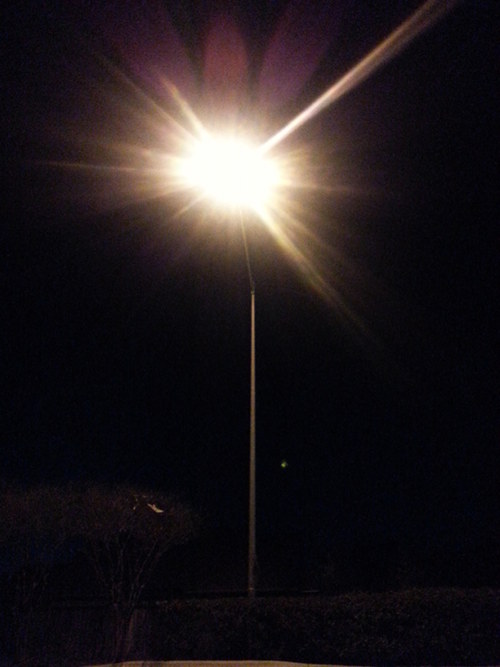 You know those days when you swear your children are conspiring against you?
No one naps.
Everyone fights.
The Toddler runs away naked during every. single. diaper change.
Those are fun, fun days, aren't they?
Sometimes, it's all you can do to make it 6 o'clock — living for that moment when the Husband will waltz through the front door, all cavalier and ready to save the day ('cause, you know, taking care of children is no big deal).
Yesterday was such a day.  A completely bizarre, crazy, insane kind of day.
Oh, blessed bed-time!  Yesterday I fell in love with you all over again!
With my first 5K coming up this weekend, I decided to head out for a night-time run last night after I put Barney Kneeknuckles to bed.  Forgetting the dirty dishes, I laced up my running shoes and plugged in my ear phones.  It was time to focus on something other than tired children for a few minutes.
(You know we all need breaks from that, right?  It's a matter of preserving our sanity, Moms.)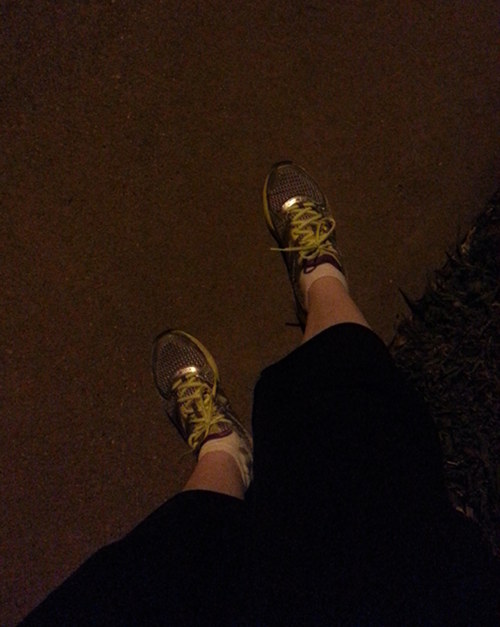 This was my first night run.  I wasn't particularly fast or even consistent with my running, but that wasn't the point.  I was focused on simply moving.  Breathing.  Not tripping and falling over.
(believe me, it's quite a feat to remain upright when you are as uncoordinated as me)
After the first 30 minutes, the crying from the day had left my memory.
After 45 minutes, I no longer heard whining voices telling on each other.
And by the end of my run, I realized I could think again.  Think about my marriage.  Think about motherhood.  Think about my town.  Think about anything and everything.
Sometimes, the chance for an uninterrupted train of thought is all a Mommy needs to get over a no good day.
p.s. Yesterday?  Full moon.
It gets me every stinkin' time.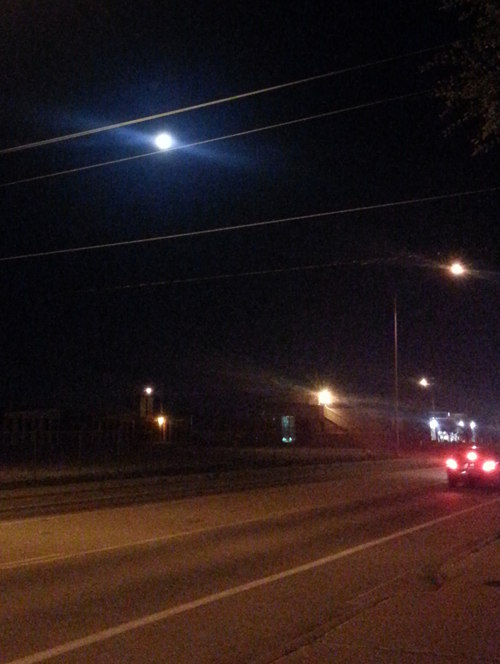 If you're interested in running a 5K this weekend, you don't have to worry about heading down to Houston!  The Mamavation Virtual 5K is taking place this Saturday.  At what time?  That's up to you!  With a virtual 5K, you pick your start time and just walk, jog, or run a 5K within your neighborhood or at the local track.  It's just all about getting out there and MOVING!!!!  Oh, and, yeah, there are prizes for participants.  You might want to check that out…. just sayin'.
Also,  my participation in this 5K fitness challenge was a collaboration with Bookieboo Blogging Network and Mamavation – a community dedicated to weight loss for women and obesity prevention for families. I was provided with product and compensation for my time and honest opinions.