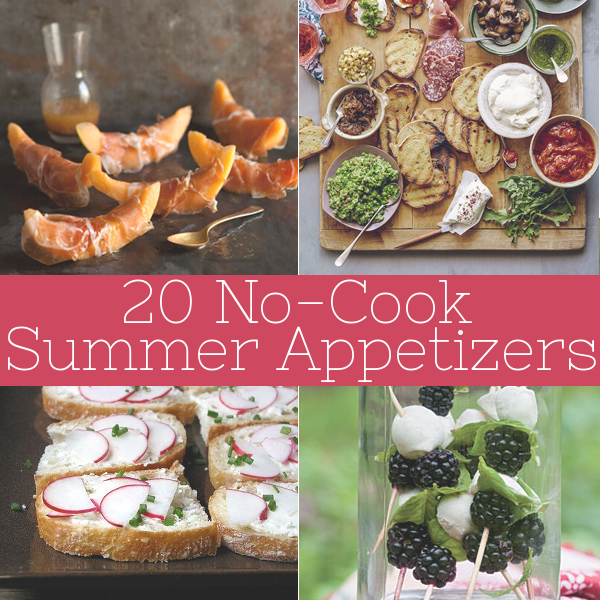 Summer is in full swing and I've officially become lazy.
No, we aren't quite yet in the "Good Gracious It Is HAWT" phase of summertime in Texas, but we're getting close. It's July folks — we're just days away from endless forecasts of 100+ temps and blazing sun.
It's time to stay indoors and find ways to cook without turning on the stove. And, much to my surprise, I don't seem to have many no-cook recipes in my arsenal.
'Tis a shame. A downright shame.
I'm gonna get on that … my new July goal is to uncover a slew of easy, family-friendly no-cook recipes … ones that satisfy my hunger, my crazy taste-buds, but never cause me to break a sweat.
In the meantime, here are 20 No-Cook Appetizers for Summer … perfect for dining al fresco once the sun goes down or enjoying next to the pool.
Or, perfect for eating whilst you sit in your house, air-conditioner and fans full-throttle, while you lose yourself in back to back episodes of Once Upon A Time on Netflix.
(No judgement, please)
I partnered with Foodie.com on this post. Any opinions expressed are my own.