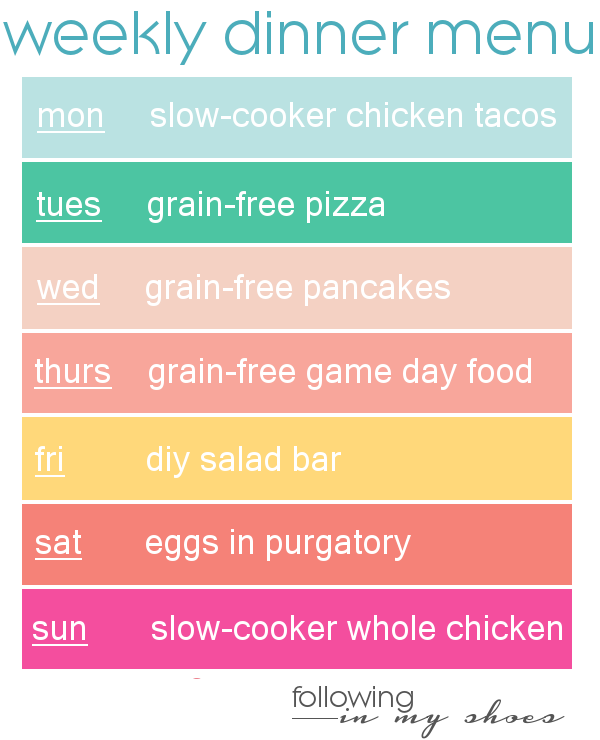 It's here: the FIRST DAY OF SCHOOL.
Well, technically, it came and went … about 15 hours ago.  I'm a wee bit behind today.
Regardless, August 25th marked the return to the classroom for the state of Texas — and our Little Lady joined the throng of little feet that crossed streets and school parking lots, waving excitedly at classmates.
Since I love a good tradition, we had our annual Back-To-School Breakfast this morning; now, I know it's not everyone's "thing," but I love celebrating occasions through food.  And going to school?  Well, that just screams for a special breakfast!
Nothing major — just the Little Lady's favorite new muffins: Grain-Free Lemon-Blueberry Muffins. Sooooo good!
To cope with the stress of being back in the scheduled school life, I've gone back to planning every. single. meal. … and, I've gone back to spending some time each week stocking the freezer. Can't beat having breakfast, lunch, and dinner ready to go in minutes!
(P.S. Simply because I know there will be a question about my banana hooks; the Husband put those in for me a little over a year ago.  They are metal backpack wall hooks (he found them at Lowe's).  He simply screwed them into the underside of the cabinet, and — voila — I have my bananas off the counter!!!  They are heavy duty hooks — I can hang 4 bunches of bananas on those things!)
What We're Eating This Week
Dinners
Lunches
Breakfasts
Snacks
Need more lunch ideas for the new school year? Check out my Paleo/Primal Lunch Idea List … lots of ideas, recipes and a printable list!