There's this interesting movement going on around various social media channels: Sunday Supper.  The act of coming together — with family and/or friends — and breaking symbolic (or literal) bread together over the Sunday dinner table.
And, I love it.
Intentional meals —not just scarfing down food before your show starts but actually sitting down together and conversing — are a huge part of our family life.  As our weeknight activities increase, the weekends have become our time of full-family sit down meals.  The whole gang together — forks scraping against plates, cups of milk getting knocked over, and refrains of "Let it go … let it go!" randomly bursting forth from the Kidlets.
Our Sunday Suppers (or dinners, if that's your word) are when I usually break out comfort food style recipes — dishes that appeal to everyone, regardless of age.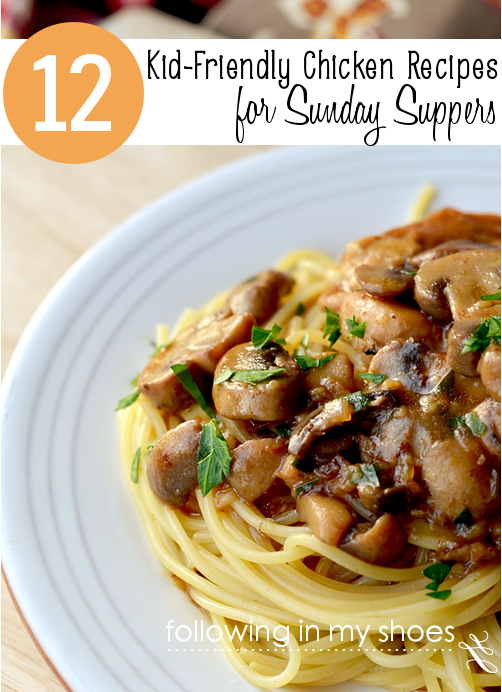 In this month's recipe collection for Foodie.Com, I chose to focus on chicken recipes that are "kid-friendly" but don't sacrifice the adult palate.  No wagon-wheel pasta or foods drowning in cheese for this round-up.  Instead, I present 12 recipes that are healthy, delicious, and have passed the kid-friendly test in this house.
Not an easy feat with the pickiest eater on the face of the planet.
(Ahem …. Mr. Boy.)
Enjoy!
This is a sponsored opportunity with Foodie.com.