I know, I know — the title doesn't rhyme, doesn't make sense, and is just, overall, ridiculously stupid. But that's all I've got 'cause Mama's got a headache that only caffeine can fix.
And. We're. Out. Of. cOfFeE!!!!!!!!!!!!!!!!!!!!!!!!!!!
But, that's not the point of this post; I've been tagged, by Jessica, for a MEME! It's my first and I wasn't really sure what the heck a Meme is. Thankfully, Wikipedia did and proved that it is not, as I originally believed, a made-up blogging word. It's real — a theory on how ideas, concepts, old wives' tales, etc. are passed in culture I feel smart now. Smart with a headache.
Oy ve.
Anyway, here are my responses to Jessica's Meme, "Six Random Things About Myself:"
(1) I don't have a favorite color — I'm indecisive like that.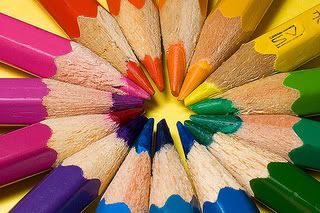 (2) When I was still teaching, I ROCKED "Nerd Day." Best day of the entire year.
(3) It takes an average of 2 hours to straighten my mane. 2 hours. I live in Houston. Straightened mane lasts 1 hour. Totally worth it.
(4) I'm self-conscious 99% of the time — so much so that I avoid crowds, meeting new people, and parties. I'm self-conscious about talking, interacting, and how I look. But, I'm not self-conscious about my eyes — I like them.

(5) I'm a nerd. Plain and simple. I'm a nerd about everything: I love computers, love documentaries, and I REALLY love reading. In fact, when I was a kid, I would get GROUNDED from reading. It was horribly traumatizing; I couldn't even read the back of the cereal box. Harsh.
(6) The sounds produced by the act of eating GROSS ME OUT! I don't care who you are, if I can hear you chew, swallow, slurp, sip, bite, then I temporarily don't like you. Sorry. Sometimes, this means I don't like myself. Yeah — I have amazing hearing.
NOW on to tagging others for this Meme:
(mainly because I wanna know if there's anything I DON'T know about my sister).
Amy
(Thoughts From The Mrs.)
Dawn
(
Life's Little Miracles
)
The Rules:
1. Link to the person who tagged you
2. Post the rules to your blog
3. Write 6 random things about myself
4. Tag 6 people at the end of your post and link to them
5. Let each person you have tagged know by leaving a comment on their blog.
6. Let the tagger know when your entry is posted.
HAVE FUN! 🙂